The Apprentices Joint Birthday...
Okay okay so we had no interest in actually watching this season's TV3 Apprentice reality TV show yet we snap the stars from the series on a rather regular basis. Guilty. As. Charged. Well, we caught up with two of Ireland's new instant celebrities - just add a splash of TV - at a joint Birthday party at Krystle last weekend...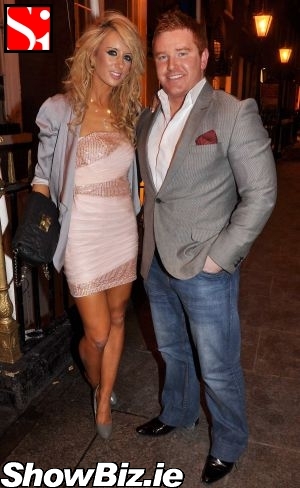 Lisa Healy, Stephen Higgins
Slimy hypocrites that we are, we quickly jog-on while channel hopping past bastardised Irish versions of foreign reality TV shows, but yet we take fotees of the eager participants at the many social events they attend each week while the clock is fast running-out on their fifteen minutes. Note to TV producers: if we want to watch shite television programming we'd just as well watch the less tackier UK or US versions. A year or two earlier.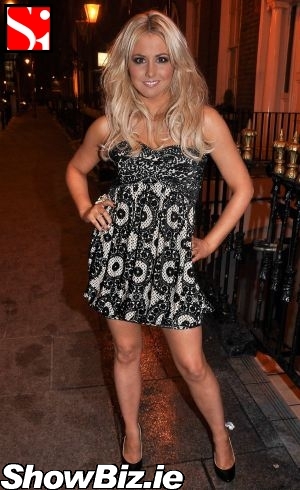 Aoiffe Madden
Anyhoo two of the latest lads, on the TV conveyer belt churning out tragically easy-to-forget slebs, had their joint birthday party at Krystle nightclub last Friday night and we were there to snap 'em all as they arrived. What? It's been a VERY quiet few weeks what with the snow and Christmas 'n' all. Gawd.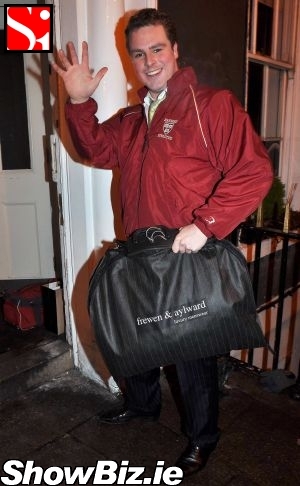 Breffny Morgan
The two birthday buds in question were Aoiffe '2 Fs' Madden (looks like a pocket sized version of Nadia Forde) and her fellow Apprentice star Stephen Higgins (the ginger one)... Apparently the big news on the night was that Stephen had his hot girlfriend Lisa Healy along ending any media speculation he was dating Aoiffe 'one F is not good enough for me' Madden...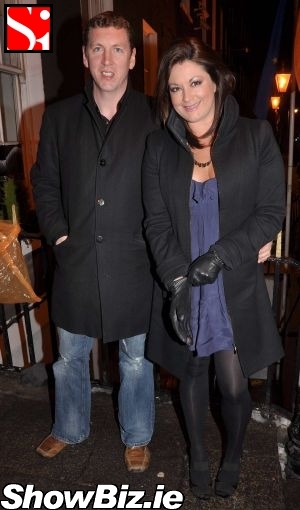 Sean Fagan, Maria Loughran
Noooo. Really? Well apparently yes. Erm, the papers seemed to care so we thought we'd mention it here... Knowing this dear reader you will surely sleep sounder in your beds tonight. As will we.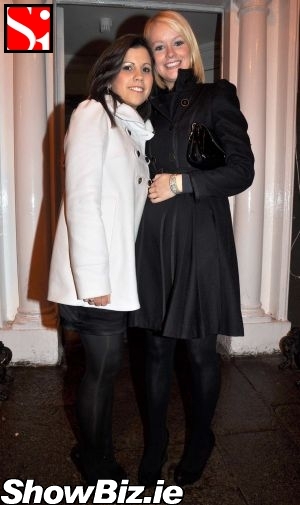 Suzanne Fagan, Annie Simms
Happy Birthday Aoiffe and Stephen! Hopefully, in this fickle crazy mixed-up world of instant televisualesque gratificationism, we will still be dispatching snappers along to your birthdays this time next year.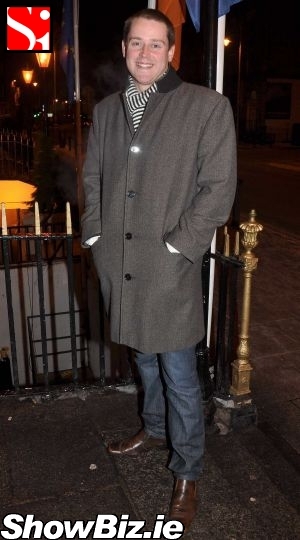 Stuart McQuitty
Doubtful, considering we can't even recall a single contestant off last year's show... Hmmmm, we think there was a cute blonde girl with an extra F in her name? Doh! That was this year... Damn our fickle instantly gratified brains.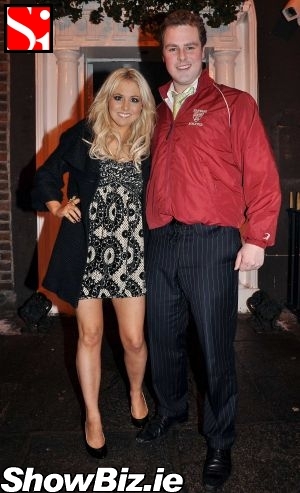 Aoiffe Madden, Breffny Morgan