A Danny & Amanda Coupling...
Argh, there's life in the aul unsalted seadog just yet dear readers. Despite a mild frosting bringing the entire country to a complete standstill we managed to stir-up a few celebs with their significant others about Dub-a-lin town yesterday. Namely Danny from the Script with his model gal and Amanda from Total Wipeout with her fella...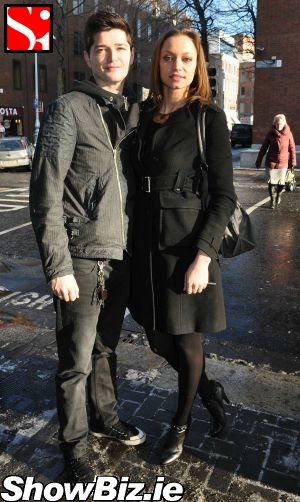 Danny O'Donoghue, Irma Mali
As lanky parings go they don't get more upwardly mobile than Danny O'Donoghue and his Irish based model burd Irma Mali. We spotted the two tall lovebirds in town yesterday after the o so beautiful duo hooked-up to promote the upcoming Meteor Awards show... In the RDS... On the 19th of February... 2010.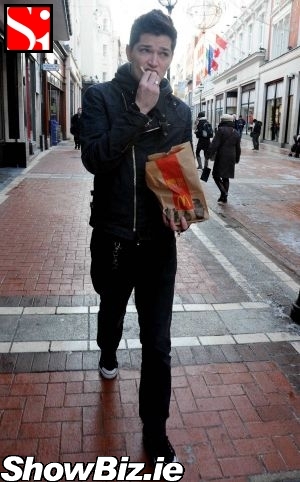 Danny O'Donoghue
We first caught-up with North Dublin born Danny Boy swiftly munching down a bag o' McDonalds chips on Grafton Street while on his merry way to meeting-up with his catwalk queen around the corner on Dawson Street. We're assuming The Script's leading man didn't reveal to his sleek & slender better 'alf that he'd just cheated with a greasy helping of Maccer D's? Oh well, busted!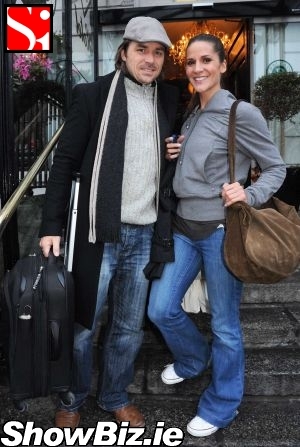 Craig McMullen, Amanda Byram
And whilst on the subject of celebbo couples, we also bumped into Amanda Byram and her fella Craig McMullen outside La Stampa hotel yesterday... We're not too sure what Craig's claim to fame is? He's either a rugger dude or a TV cameraman – we're not sure which... Maybe he's both.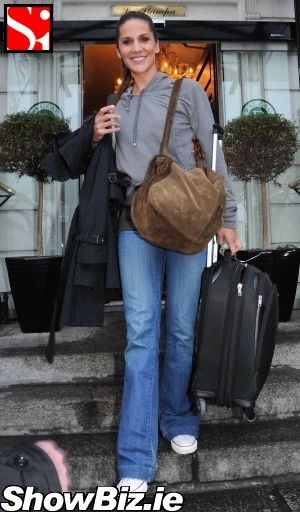 Amanda Byram
Eitherway - our Mandy was over for the day to also help-out promoting the upcoming Meteor Awards which she will be personally presenting... You see folks? Even with a nip in the air and bit o' frost on your railings you can still dig-up a ShowBiztastic story out of the now very trampled grey snow... No snowdays here we thank you.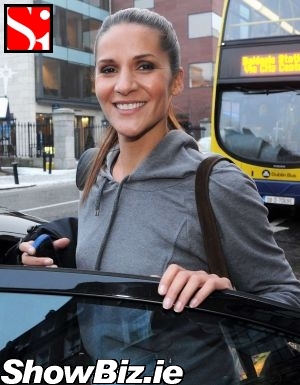 Amanda Byram