U2 Get Ready For The Brits...
U2 boys Bono, The Edge, Larry Mullen and Adam Clayton are back in business mode folks. We caught up with them last night as they left their North Dublin studios as they just finished-up rehearsing brand new material for their upcoming Brit Awards live appearance. We're kinda excited...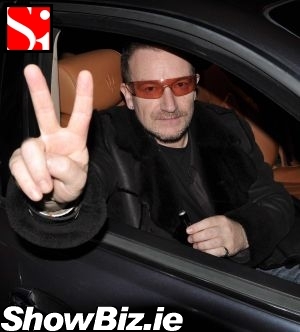 Bono
It's all-hands-on-deck as U2 prepare to unleash their spanking new album 'No Line On The Horizon' this coming spring, after a prolonged break from the music industry as Bono worked his humanitarian magic on the world's politicians. About fricken time too.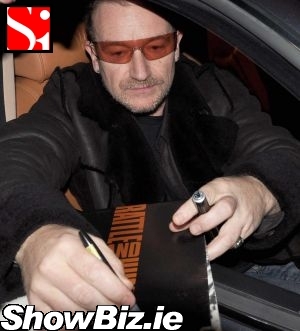 Bono
But when a thumping bass and a driving drumming rhythm was felt emanating from their North City Centre recording studio last night, we immediately dispatched our winged monkey papps (fly my pretties, fly!) in the hope that Ireland's favourite rockers were at home. And at home they were...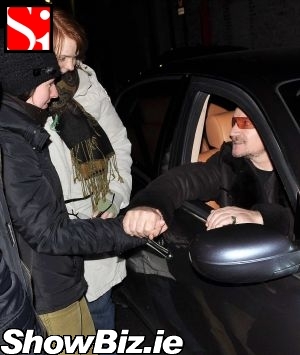 Bono
Turned out the U2 four were at their dockland's studio getting ready for their big Brits Awards debut in London this coming February 18th. We're just hoping the rest of the material off their new record is a little better than the first track, 'Ger On Your Boots', which didn't really light our fire. We wanted to like it, but it was all a bit meh. What?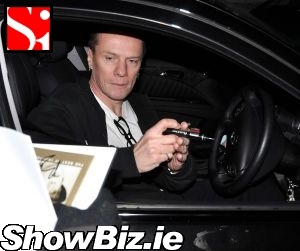 Larry Mullen
Sooo, after a long day going through their new set routine, Bono and the boys emerged from their studio and jumped into their fancy fleet of automobiles. Although, The Edge managed to speed off before getting grabbed by an army of autograph hunters, but the rest of U2 gladly obliged their fans...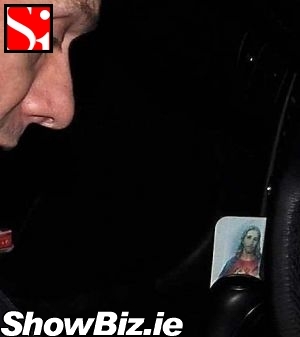 Larry Mullen
One of our quickly taken shots even caught a picture of Jesus Christ inside Larry Mullen's car. And here we were thinking the U2ers left that whole Christian buzz behind in the late 80s? Well, at least Larry has something else in common with George Bush apart from a close friendship with Bono. Ahem.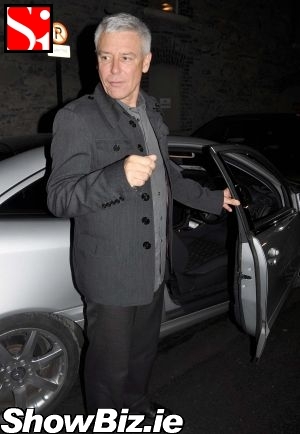 Adam Clayton
All joking aside, we're really looking forward to U2's new album and their performance at The Brits. Let's just hope that brain dead TV producers don't cut off the live coverage whilst our boys are mid-way through a song like they did last time when Bono went a crowd roaming during a rendition of 'Until The End Of The World'. Now that was just rude.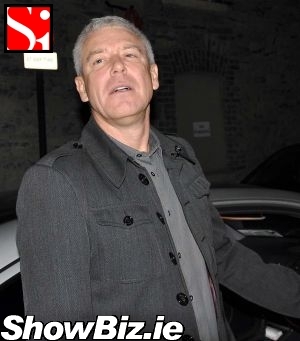 Adam Clayton