The Reunited Cranberries Trinity...
To the sheer delight of the 130 or so assembled members of Trinity College's Philosophical Society, The Cranberries reunited last Friday evening for their first live performance in about six years after their lead singer Dolores O'Riordan was presented with an honorary membership from the renowned bastion of education and learning...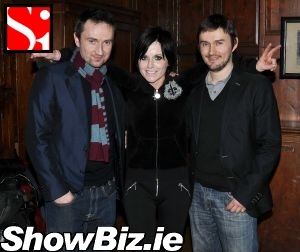 Noel Anthony Hogan, Dolores O'Riordan, Michael Gerard Hogan
A hell of a lot of music fans around the world will be no doubt rubbing their hands with glee at the thought of hit Irish band The Cranberries reuniting after they got together for a jam at Trinity College last weekend... Not that it's going to happen anytime soon, but Dolores O'Riordan sure did entertain the possibility in the not too distant future...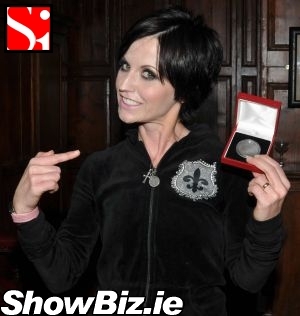 Dolores O'Riordan
Since going solo Dolores hasn't seen anything like the same heights of success the rock band scored across the globe with hits such as 'Linger' and 'Zombie'. But during her 45 minute chat to the assembled Phil members she hinted that she'd be willing to take on the hectic touring schedule again with her former band mates once her kids were in their teens.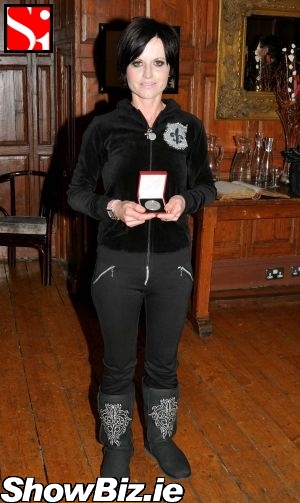 Dolores O'Riordan
Two of Dolores' former band colleagues, Noel Anthony Hogan & Michael Gerard Hogan, showed up at the Trinity College ceremony in support of the wee Limerick lass. Only Fergal Lawler was missing for the four-piece to be totally complete...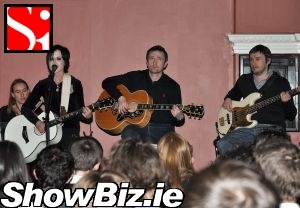 Dolores O'Riordan, Noel Anthony Hogan, Michael Gerard Hogan
But the most exciting news emanating from Dolores O'Riordan's trip to Trinners was seeing her joined by her two former band mates on stage as they made their way through three tracks from yesteryear. Ah, nostalgia folks.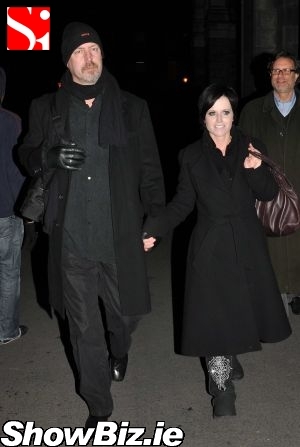 Dolores O'Riordan, husband Don Burton
Dolores was accompanied by her husband Don Burton to Trinity College; both were totally decked-out in black... Rock 'n' Roll baby.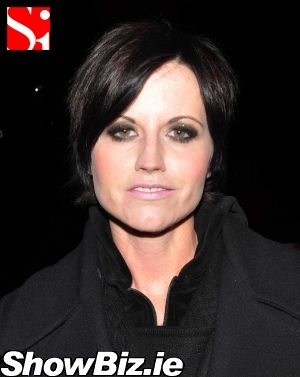 Dolores O'Riordan