Georgia's Just Good Friends...
Our wee Georgia Salpa has gone up in the world folks - we randomly snapped her yesterday leaving The Merrion Hotel with a strapping young man carrying her Jimmy Choos shopping bags... A new feller youthinks? Well no, she was quick to point out they were just good friends. Awww...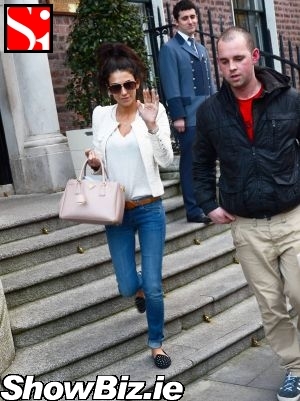 Georgia Salpa
To say ShowBiz.ie's history with Georgia Salpa is rather chequered is an understatement... Oh so many somethinggate stories come flooding back... Thus, when we ran into her leaving the Merrion yesterday with a mystery man she was quick to put the record straight. What? Like we'd jump to conclusions. As if.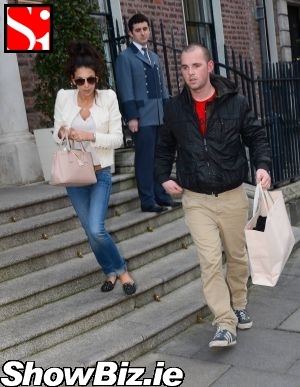 Georgia Salpa
Yup. Our lovely Georgia was quick to point out that her companion was not her new boyfriend - but just a good friend. Damn, and there we were all ready to create a new Calpa type vibe... Sick so we are. And what with it being the 29th of Feb today, she cudda proposed to him and all... We're expecting buckets of wedding proposals from birds today... Yer Ma counts, right?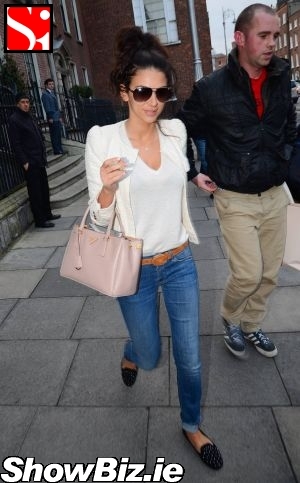 Georgia Salpa
So there you have it folks, Georgia now has young hunky men around just to carry her posh shopping bags outta posh hotels... It's only an entourage of one but watch the Georgia group grow... On an important side note: The Salpa in flat shoes, who knew?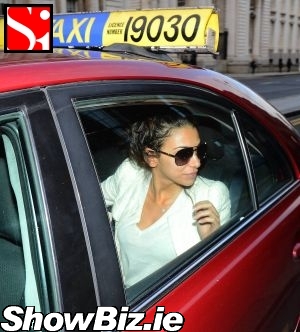 Georgia Salpa