Europe, Here Comes Jedovision...
Right. We don't think the good people of Eurovision really know what they've got themselves into. The Jedward twins ran away with the farcical Late Late qualifiers last weekend and are now heading full-steam to Azerbaijan... But with a huge team of absolutely crazy and social media savvy teens behind them, we don't think second place is an option...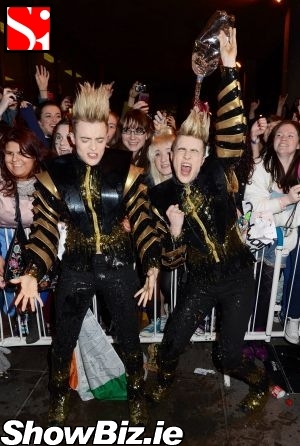 Jedward
Make no mistake folks, no matter what your opinion of the whole Jedward phenomenon is, come the Eurovision in May they are all anyone's going to be talking about across the continent. Why? Well, they have an enormous teenage fanclub hell-bent on making as much noise and fuss as possible. And they're growing numbers.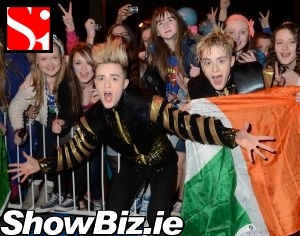 Jedward
Of course, Jedward stole the show last Friday night on The Late Late and got the Irish nomination to Eurovision 2012. But can we just say, the rest of the acts that went up against them were some of the worst produced and performed musical numbers we have EVER witnessed on television. No seriously, it was yet another bad parody of a Father Ted episode by the RTE chat show... Check out the woman singing away in the burning hulahoop - and they called it Celtic Aura! We shizz you not.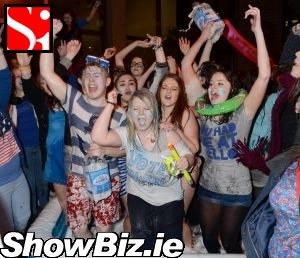 Jedward Fans Go Wild
And yes, the Jeds got through as we all knew they would... Only, outside the studios bucket loads of mental teenagers had gathered under the theme of the Waterline winning song. Yup. They somehow got paddle-pools and slip-and-slides into RTE and filled them up with sudsy water...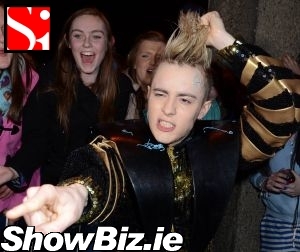 Jedward
Thus, when Jedward got the nod from the good peeps of Ireland, the Jedites stripped down to their undergarments and had a massive water party fight thingy... Yup. Loads of soaked teenagers going absolutely nuts in their knickers on a cold February night... Wouldn't have happened back in our day.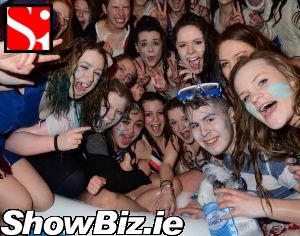 Jedward Fans Go Wild
And not to be outdone by their diehard fanatics, both John and Edward Grimes appeared from inside the studio and were immediately amongst their followers pouring water all over themselves... We still have no idea what it was all about but if that's what the kidz are into these days we say let 'em at it. Crazy kidz.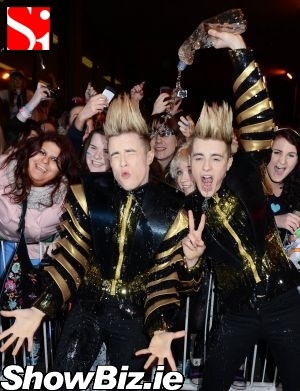 Jedward
So. Where to now? Well what we do know is between now and May the momentum is only going to build as Team Jedward expand into Europe and beyond. These fans are really organised and totally committed to getting Jedward the Eurovision title this time around... And from what we witnessed around Dublin over the past week, we reckon this bunch are going to be the biggest noise Azerbaijan in May.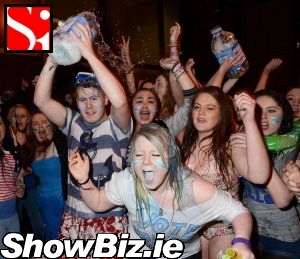 Jedward Fans Go Wild
So there you have it folks. Jedward are going to represent Ireland once again in Eurovision. But this time they have an insane legion of fans who will pull out every trick in the book to get the twins their title... We don't think Europe knows what's coming... It's revenge for the Troika.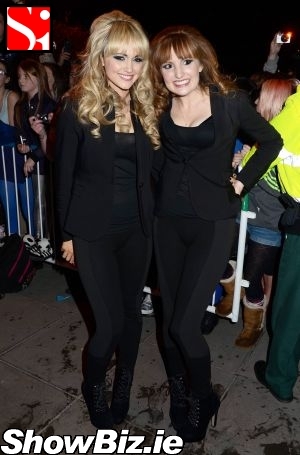 Leanne Moore, Clare O'Malley (Jedward backing singers)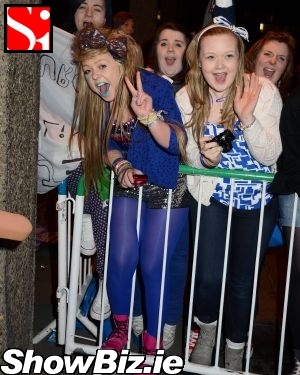 Jedward Fans Go Wild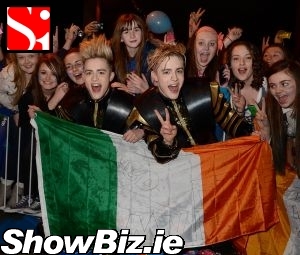 Jedward