Finally. Jedward Get Sectioned...
It's no secret that former X Factor twins Jedward are nuttier than six factories full of fruitcakes, so we have to applaud the designer that made their custom American flag jackets into actual straitjackets for their pending Eurovision bid. We bet long suffering Liam McKenna had something to do with it...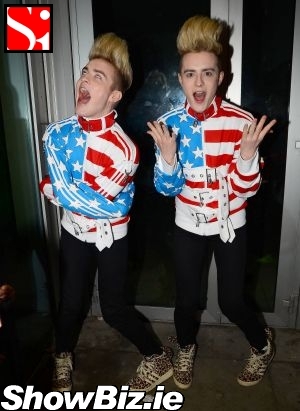 Jedward
What with London Fashion Week on at the moment, we're quite adjusted to weird and wonderful trends crossing our picture desk. Yet, Jedward rocking straitjackets at the rehearsals for their Eurovison bid yesterday was wackier and far more wonderful than anything we've seen in fashion lately. Sounds like a terrible idea, but mental hospital chic and Jedward somehow do it for us.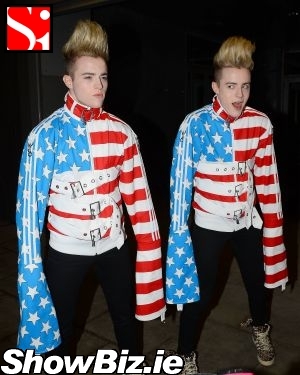 Jedward
Yup. John and Edward were down at The Liffey Trust building to rehearse their Eurovision bid song 'Waterline' with lovely Leanne Moore on backing vocals and the luscious Linda Martin doing the mentoring and stuff... We reckon they'll walk away it if they get the nod from the Irish public... Go Team Jedward.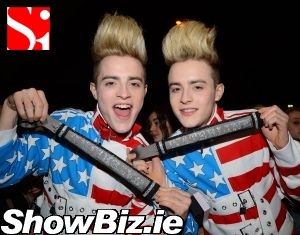 Jedward
And where ever Jedward go their legions of committed fans surely follow. Yup. Millions of teenage girlies descended on The Liffey Trust building while the Jeds were practising their Eurovision dance routine... How do they track them down?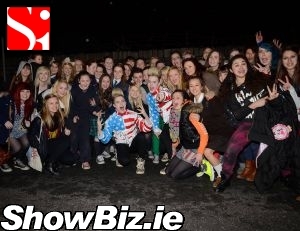 Jedward & fans
So there you have it folks. There's no doubt Jedward are the best chance Ireland has for taking the Eurovision title in many a year... Sadly, they will have probably found a way of escaping from the straitjackets by then... They are the Harry Houdinis of pop.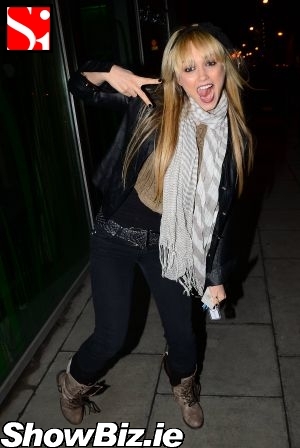 Leanne Moore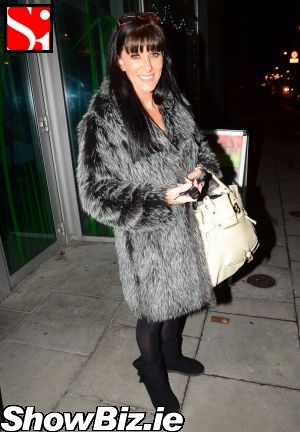 Linda Martin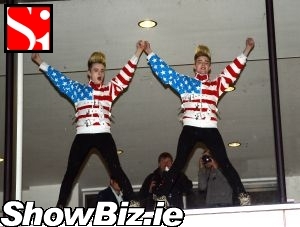 Jedward