Our Jamie's A Bear Of A Man...
Skinny jeans, plaid shirts, and bow ties at the ready hipsters for there's a new in-place on South William Street to get your eat on and your drink on. It's called Bear and our very own Jamie Heaslip is a partner in Dublin's latest right-on-trend eatery...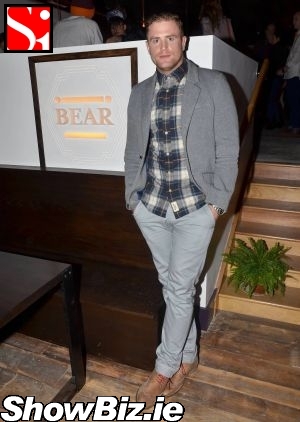 Jamie Heaslip
First there was Jo Burger; it sold good honest burgers plain and simple. Then there was CrackBird; it sold good honest chicken plain and simple... Now cometh Bear - they sell good honest, erm, beef plain and simple... Hey! Their naming system follows they should be serving up Grizzley wings, Panda steaks, and sides of Koala noses... Mmmm deep fried Koala noses.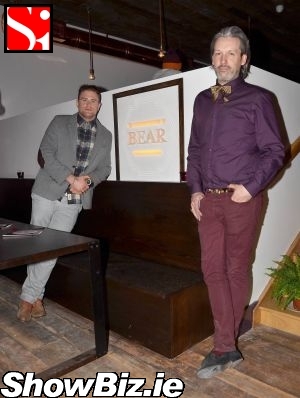 Jamie Heaslip, Joe Macken
Yup, Bear is all about the Irish beef... Rugby International Jamie Heaslip has hooked-up with Joe Macken of Jo Burger and CrackBird fame, and launched this new enterprise on South William Street right where CrackBird used to stand. The two boys launched Bear last Friday night with a covert Tweet announcement on Twitter... Only the really cool people got the message... Doesn't follow so that we picked up on the info. What?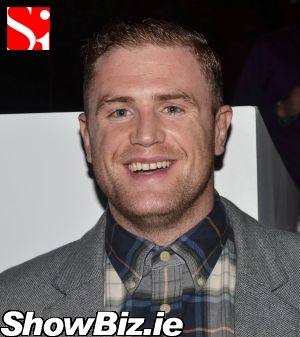 Jamie Heaslip
We caught up with our Jamie at the soft opening last Friday night. He follows a few of his rugby mates into the restaurant game - his is good buddy Gordon Darcy is a partner in the very popular Exchequer Bar gastropub just around the corner from Bear... Well, those rugby fellas have to do something to keep 'em busy when they're not chasing ball around Landsdowne and models around Krystle... It's a tough life.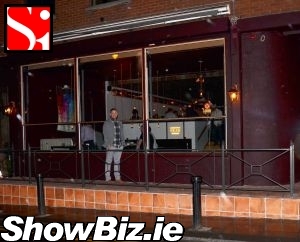 Jamie Heaslip