UCD Students Do The Fashion...
The annual UCD Fashion Show is an event we always like to keep our eye on folks. Sure, isn't it the place we first spotted Rosanna Davison wearing nowt but gold nipple tassels back in 2003... Last night we attended UCD Key Capital Semi-Finals in Cafe En Seine so we did...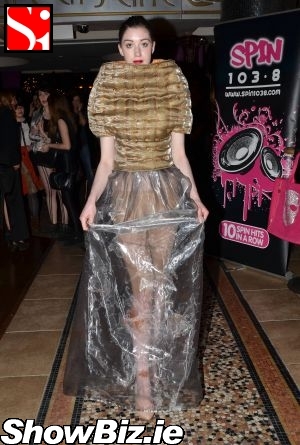 Shauna Daily
When we think of student fashion shows the image of black plastic sacks covered in egg boxes, bubble wrap, and condoms comes to mind... Yup. They'll call it eco-chic in order to justify wearing the contents of their bin down the runway...Personally, we preferred Mugatu's Derelicte campaign... So hot right now.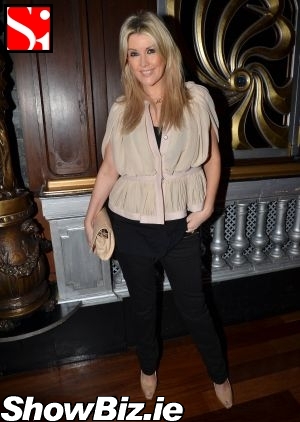 Lisa Fitzpatrick (Judge)
But there was none of that messing at the UCD Fashion Show 2012 Semi Finals last night. Nope. It was all proper runway fashions made out of rather expensive looking materials. Although, being students we're sure there was an odd bit of shower curtain stealing going on. Pesky students.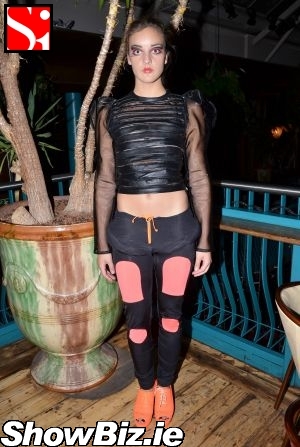 Rosanna Cooney
Well, anyway. We hung around Cafe En Seine for a spell last night but not long enough to find out which designer was selected to partake in the UCD Fashion Show on the 21st/22nd February. It was all a bit too studenty for us in there... Whatever you do, don't feed them or get them wet after midnight.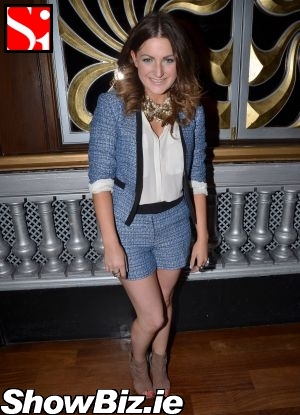 Courtney Smith (Judge)
And there was a panel of celebrity judges on the night - namely: Corina Gaffey, Courtney Smith, and Lisa Fitzpatrick. We're thinking all the models featured here are also UCD students too... Although, ner a gold nipple tassel anywhere! What would Rosie say?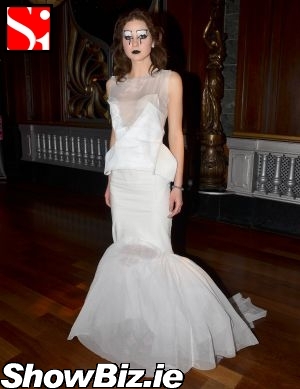 Leanne Donohoe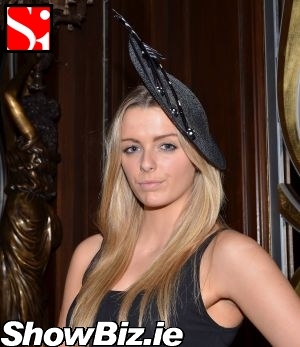 Carolyn O'Reilly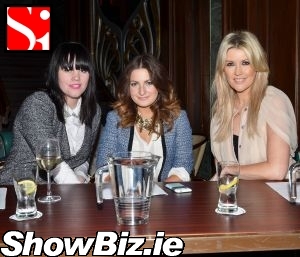 Corina Gaffey, Courtney Smith, Lisa Fitzpatrick (Judges)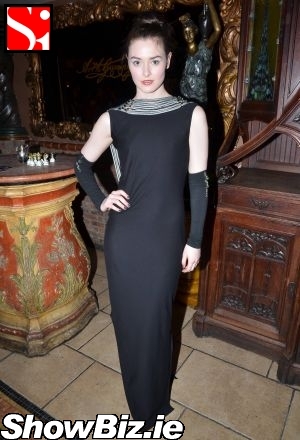 Faye Docherty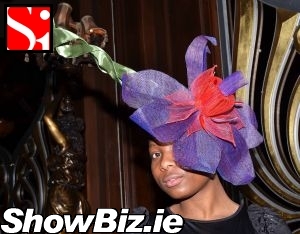 Abby Gbaja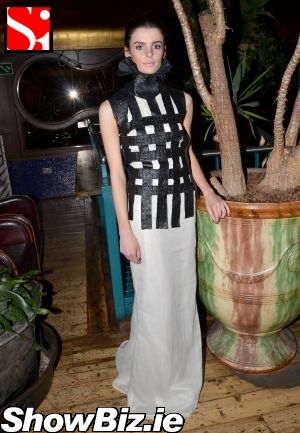 Aoife McCarthy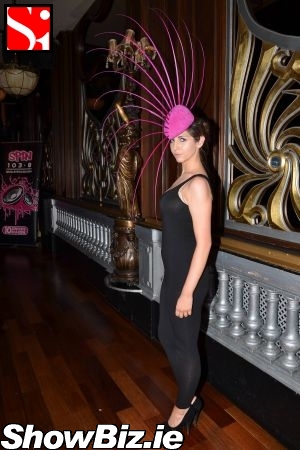 Jennifer Manning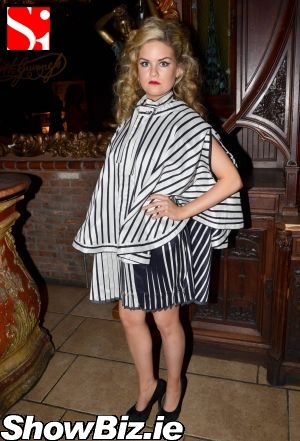 Aoife Flynn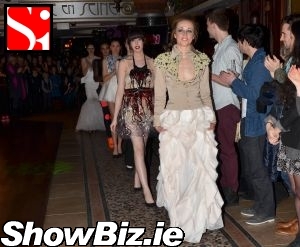 UCD students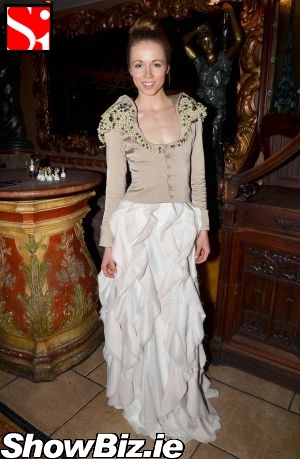 Kate McDaid