Heaton & Holly Do Tubs...
With the abundance of star power around the city last weekend with the IFTAS on and wotnot, we had rather high expectations for The Late Late Show's guestlist. Saying that we had Michelle Heaton, Holly Carpenter, Geraldine O'Callaghan, and Aslan chatting to Tubs. See folks? They totally pulled-it outta the bag once again...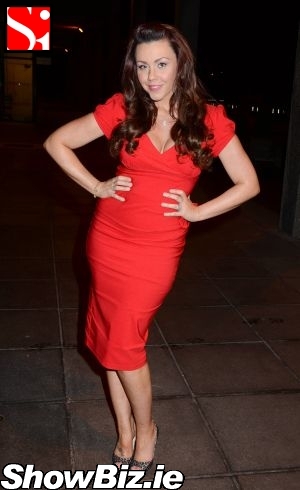 Michelle Heaton
We're not quite sure what Sile Seoige thinks about the line-up of last Friday's Late Late Show, but we're quite content-ish with the punters that ended-up in the hot seat... Yup. Nothing to see here, please move along. Etcetera...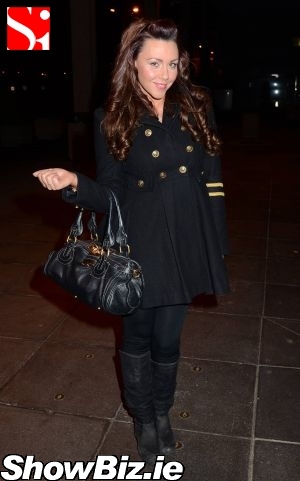 Michelle Heaton
First off we had UK celeb momma Michelle Heaton on the show talking about having a baby girl with her Irish hubbie Hugh. We like Shelly, plus she provided us with two photo opps in separate outfits out at RTE after a quick change into a red dress. Good value.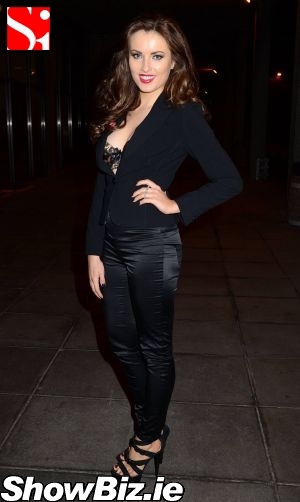 Holly Carpenter
We also had Miss Ireland Holly Carpenter on the show. Now, not having actually seen the interviews we're assuming Holly was on talking about giving up her M.I. crown six months early and contemplating whether or not to go back to college or staying on as a full-time model... If she wants our two cents, we say it's a no-brainer: GO BACK TO COLLEGE!!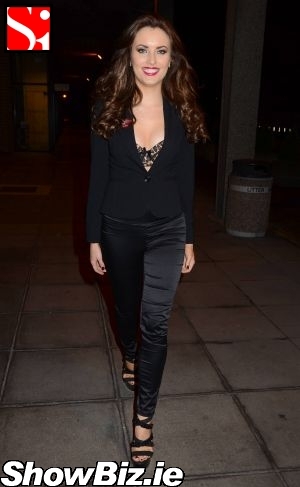 Holly Carpenter
As well as Heaton and Holly, former person off TV3's Apprentice Geraldine O'Callaghan was also on the show, we think. Well, she was at RTE so we're assuming... But but but - did we really miss anything folks? Graham Norton on the other side was only bleedin' hilarious so it was.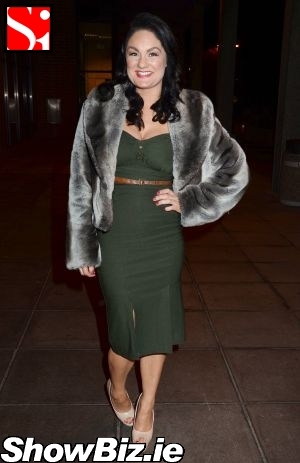 Geraldine O'Callaghan