Ladies Night For Dandys...
The age-old conundrum was posed: What Do Women Want? Well, according to fashionable female Holly White it's most definitely skinny cocktails, low carb nibbles, angel card readings, eyelashes, and Rozanna Purcell on the decks. Yup, it's Ladies Night Lite every Thursday night at Dandelion...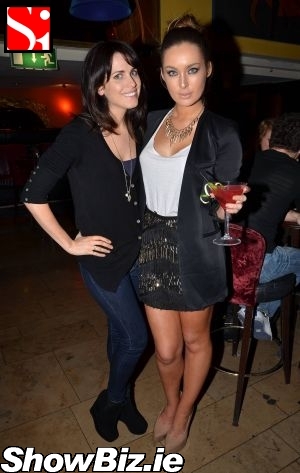 Holly White, Rozanna Purcell
We knew her as Becks from Dan & Becks, but more recently she's thrown her acting shoes under the stairs with Henry The Hoover and took-up writing about fashion for fashionable femmes. But come Thursday night Holly White dons her club promoter hat and flings open the doors of Dandelion Bar for gals who wanna combine a few drinkywinkys with shopping and makeovers and boogie... Yes, we said boogie. Woogie.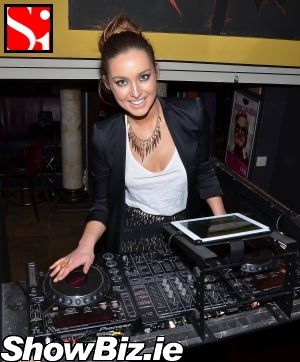 Rozanna Purcell
We dropped by all undercover in our best frock last Thursday to spy the goings-on at Ladies Night Lite where we found model extraordinaire Rozanna Purcell knocking out the choons. Who knew our Roz was so versatile? She can cook, climb mountains, rock down a catwalk, and rock a DJ box... And boy can she pout.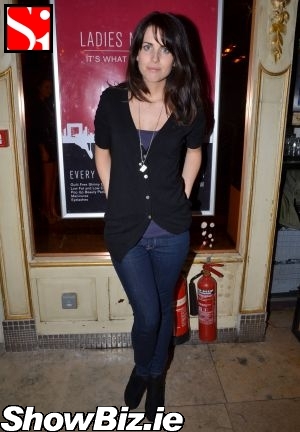 Holly White
So there you folks, sorry, ladies. Thursday night at Dandelion is for you and you only... Please ignore the few stubbley jawed hairy legged quare wans in the corner with bad wigs and wonky make-up. It's probably either our snappers in disguise or a few Sligonian women on the loose for the weekend... Or the next series of Fade Street being shot! Boom. Boom.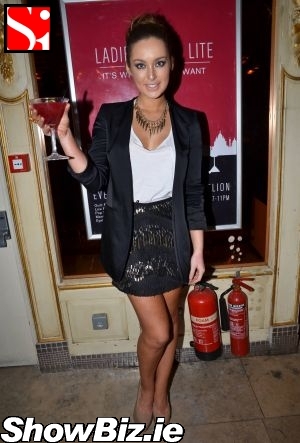 Rozanna Purcell