Louise Gives Trinity Fashion...
Fade Street may be gone from our screens (did ya notice?) but the stars from the Irish Hills will never be too far away now that they've all become top Irish models. Well, Assets girls inanyways. Last night our favourite Fader Louise Johnson was on hand to help glam-up the Trinity Fashion Society's very first fashion show, loike, ever...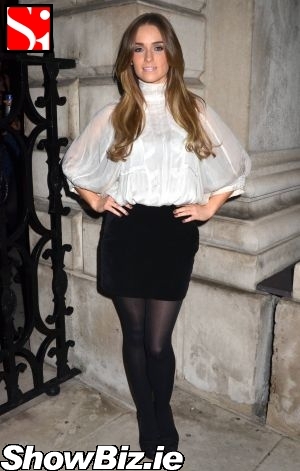 Louise Johnson
Awww TV just aint TV anymore folks now that Fade Street and The Savage Eye have left our screens... Woooooooow... But do not lament as our F-Street favs are busy with the social scene, guest-deejaying, and more recently with the photocall meat-market. And sure, David McSavage will be back being annoying in Temple Bar in no time... Doing that Spanish-woman-orgasm joke he's been doing for the past ten years... No wonder he gets punched. Regularly.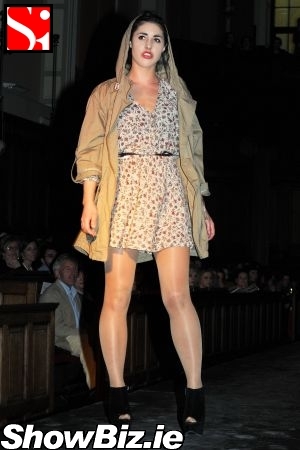 Trinity Model
Anyways, we made our way down to Trinners last night as we heard a couple of the Fade Street femme fatales would be there checking-out the gear on show at the Fashion Society's first ever show... Alas, only our Louise made an appearance while we were there... God only knows where the rest of 'em where... Somewhere deadly no doubt.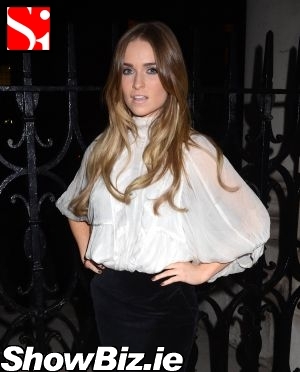 Louise Johnson
All in aid of the Dublin Simon Community, and held within the Chapel on campus, numerous students-turned-models showed off the chic brands from BT2, New Look, Zara, Bershka, Covet, 9 Crowe Lane, and more...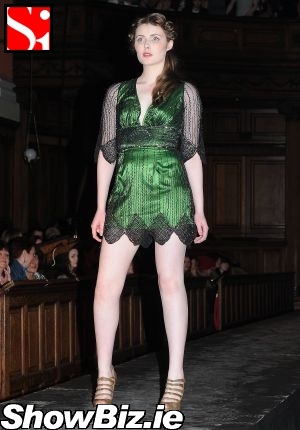 Trinity Model
Well done to all concerned, a great show was put on and the amateur models sure rocked that holy runway. In fact, most of 'em could easily upstage those feckin' Fade Street chancers on the catwalk... Oh wait, there aren't any catwalks on the top of Grafton Street at 11am... Ahem. Ahem. Ahem... Pass the inflatable banana.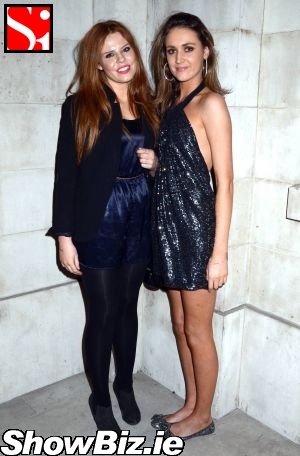 Jennifer Peters, Isabel Barker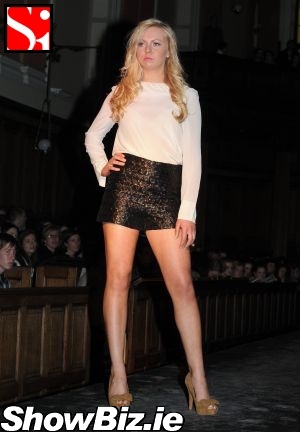 Trinity Model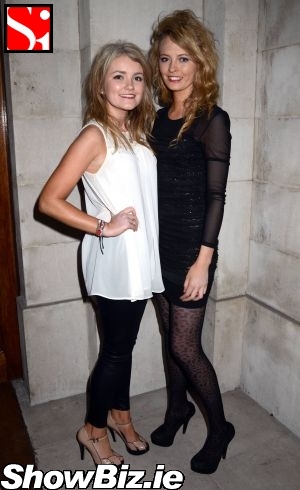 Eva Farrell, Emma Louise Leavey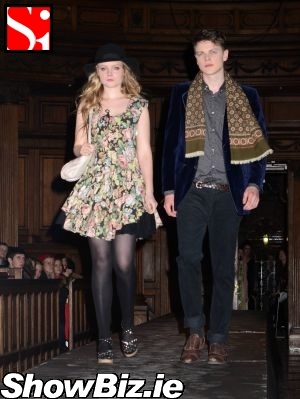 Trinity Models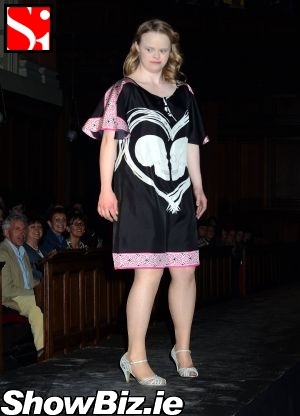 Trinity Model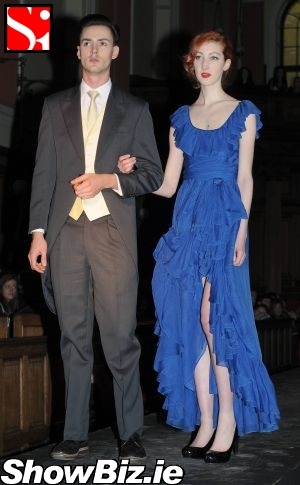 Trinity Models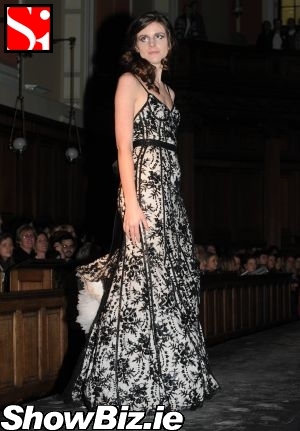 Trinity Model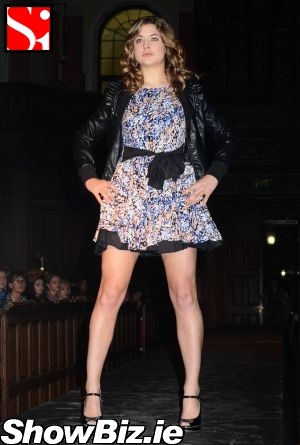 Trinity Model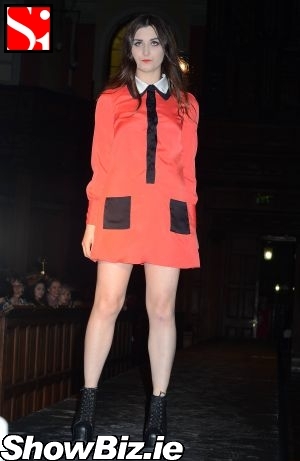 Trinity Model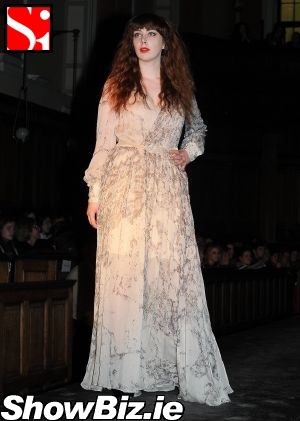 Trinity Model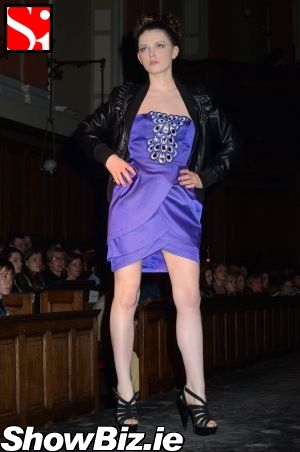 Trinity Model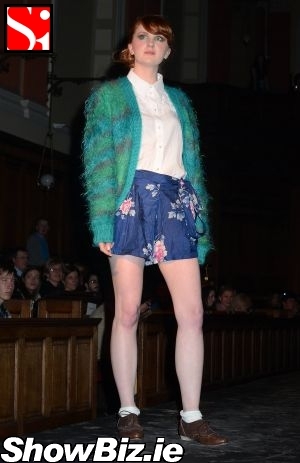 Trinity Model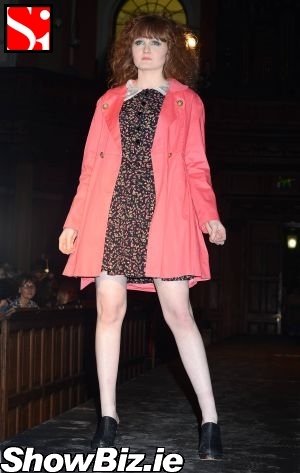 Trinity Model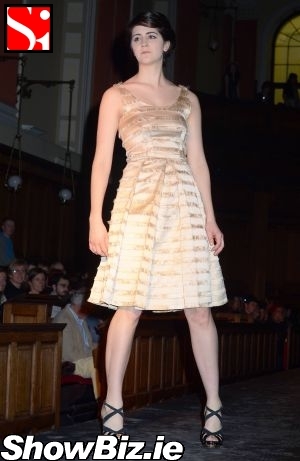 Trinity Model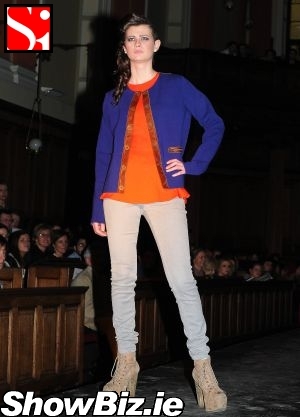 Trinity Model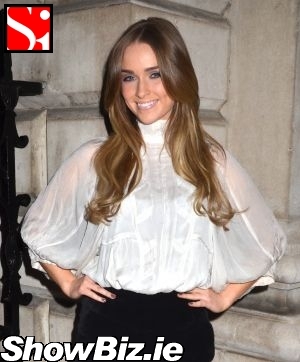 Louise Johnson