Catwalkers Strut For Furstenberg...
Okay. So we throw the word 'model' around rather loosely on this site from time-to-time, but on the odd occasion folks, we actually bump into a few real ones right here in Dublin. Yesterday our best catwalkers walked-out for Diane Von Furstenberg at Brown Thomas...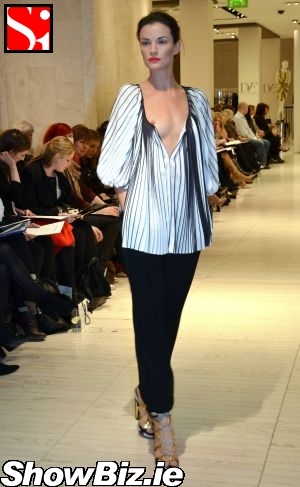 Karen Fitzpatrick
In Ireland we call any poor deluded girl doused in fake tan, eyelashes, hair, and nails a model. Yup. Any lass below five-foot-seven in super-stacked heels, a push-up bra, and rocking anywhere from size 10 to 12 can be deemed a catwalk queen even though very few of them have ever nor will ever set foot on a fashion runway... Annnnd appearing on Ireland AM hardly qualifies.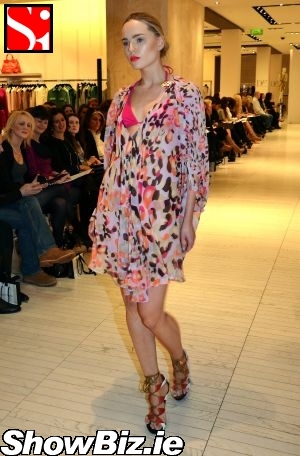 Sarah Morrissey
For actual models are a breed apart. Tall, lean, natural, and always kinda aloof... No jumping around on Grafton Street in tight fitting soccer jerseys swinging inflatable fruits about the place in the freezing cold with absolutely no sense of shame. No, these ones aren't technically models - but we're not quite sure what to call them...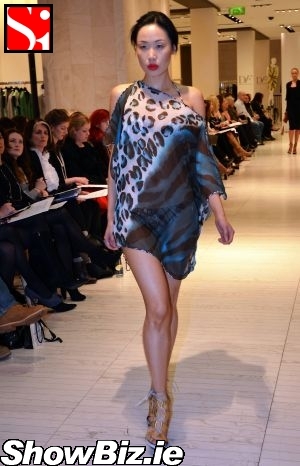 Yomiko Chen
So it was a rare treat to see some proper runway girls strutting their stuff for Belgian fashion designer Diane von Furstenberg in Brown Thomas yesterday. Our top leggy models exhibited her 'Divine Goddess SS11 Collection' at the store, and it could have been a show in Paris or Milan. Like, who knew we could do a proper fashion show?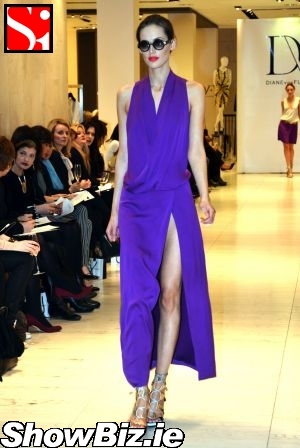 Isabelle Traber
Among those working the room yesterday were: Sarah Morrissey, Isabelle Traber, Karen Fitzpatrick, Blathnaid McKenna, Yomiko Chen, and a few others that we didn't quite catch their names... Well, what with them being all aloof an all, you can't just stroll up to them and say: "jaysus, sorry there luv, didn't get yer name". No That's not cool.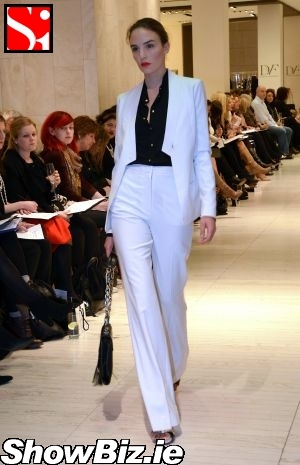 Blathnaid McKenna
Apart from the fashion magazine-istas, we spotted author Marisa Mackle and her pal Roxanne Parker at the DVF show... Now, back to Grafton Street with us to snap some proper Oirish models.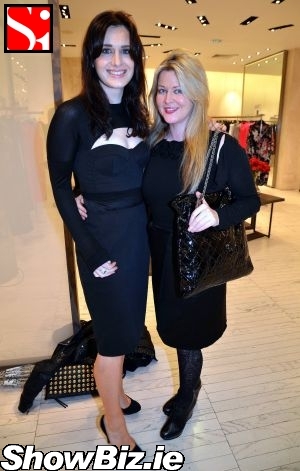 Roxanne Parker, Marisa Mackle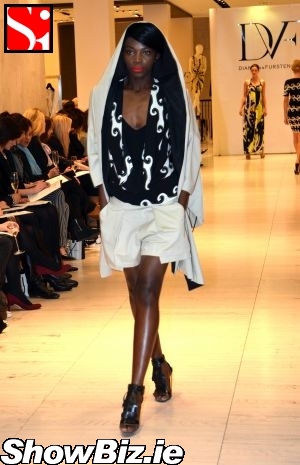 Furstenberg Model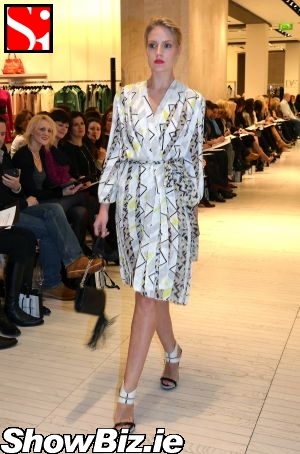 Furstenberg Model