Frau Rosie's Back. And Wet...
Poor aul Rosanna Davison folks. Freshly back from her role as the Confectionary Queen of Germany surrounded by A-list celebs and coated in chocolate, her first port of call was Lillies Bordello head-first into a driving gale, icy rain, and beggars lining Grafton Street. No place like home eh?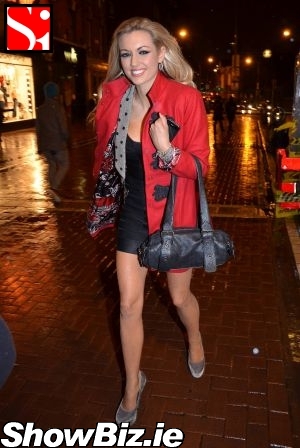 Rosanna Davison
There was a stark contrast between the worlds our Rosie Dee dwelled in last week folks. First off, she headed-up a huge no-expense-spared Lambertz Monday Night Party in Cologne dressed as a sugar-dipped Cleopatra rubbing-shoulders with international celebrities and European dignitaries...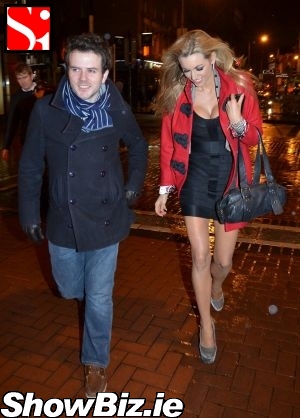 Brendan Rogers, Rosanna Davison
Back to Earth with a bump, the former Miss World was back home on Friday to attend a party for Dubliner Magazine at Lillies Bordello. No limos, celebs or over the top chocolate coated glamour. Just an ill-wet wind and a few beggars tapping their trade on Grafton Street... And that was just the political canvassers.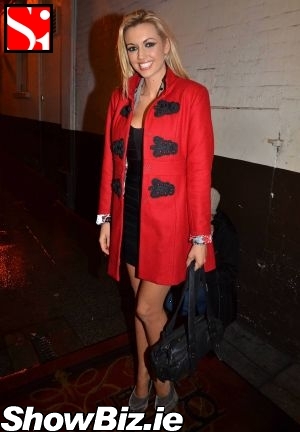 Rosanna Davison
Still, Ireland may be shite on every level possible at the moment, but we do prefer Rosie's outfit here to the one she was rocking in the Rheinland. Nice coat darlin'...