The Glenda's Handy Everett Notes...
We all know that Xpose presenter Glenda Gilson is the complete professional when it comes to prepping and interviewing stars on her popular TV3 show. But when actor Rupert Everett came to town this week we copped her handy technique for slyly cuing-up her most cutting questions...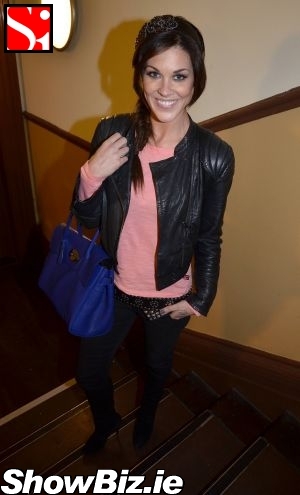 Glenda Gilson
We love The Glenda here at ShowBiz.ie. What's not to love? She's hot, charismatic, talented, intelligent, confident, ambitious, and yet still quite grounded. Like, everything we're not... We caught up with the Xposer at Trinity College this week where Rupert Everett was being bestowed with the 'Oscar Wilde Medal for Drama'... An award, we suspect, they cleverly made-up to cunningly attract celebrity-types in to town.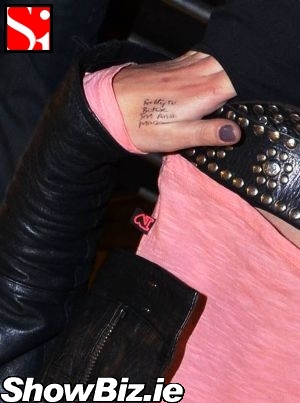 Glenda Gilson's cog notes
Only, before she got to grips with the handsome British actor we noticed she had scribbled a few Everettesque pointers on the back of her hand in black biro... Stuff like: "Madonna", "Botox", and "Reality TV"... So folks, now we all know how our lovely Glenda keeps on-point during celebrity interviews - we'll be watching the back of her hands in future... Anyways, the back of the wrist is a much better spot for cog notes we always found. Ask any Leaving Certer.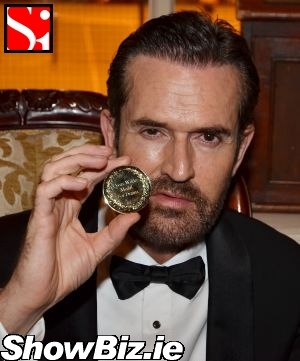 Rupert Everett
As we already said, Rupert Everett was presented with the 'Oscar Wilde Medal for Drama' at the Grand Opening of the Wilde Festival at Trinity College this week... And, looking quite dapper too, may we add.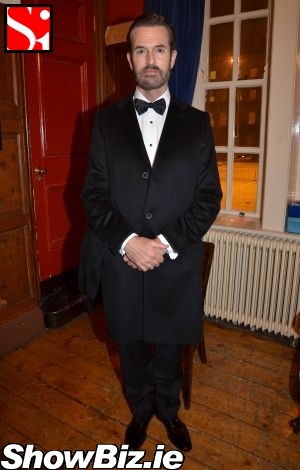 Rupert Everett
ShowBiz.ie... We may be laying with the gutter-press, but we're pointing our lenses at the stars... Well, a couple of models on Grafton Street and few heads off RTE at The Olympia. But stars none the less.