Rosapatra Comin Atcha...
Former Miss World Rosanna Davison took time away from her busy Twittering and headed off to Germany this week to hang-out with the rich and famous at Lambertz Monday Night party. Dressed as Cleopatra, we can only assume her sweet costume was to show solidarity with our up-in-arms Egyptian brothers...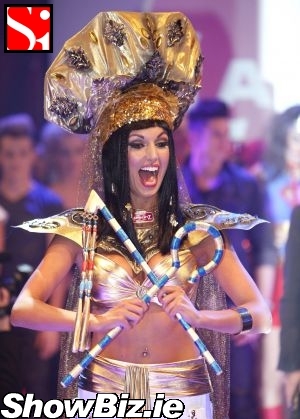 Rosanna Davison
About this time each year, Rosanna Davison and her Dad Chris de Burgh head off to the Fatherland to attend the world famous Lambertz Monday Night Party in Cologne... As do lots of international celebs.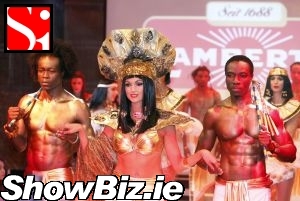 Rosanna Davison
This time our Rosie was all dressed-up in golden Egyptian garbs and modelling for the mega German sweet maker. We kinda like this look folks, hopefully she'll hold on to it for Krystle last next weekend. Weather permitting.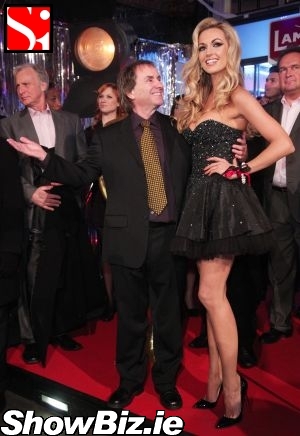 Chris de Burgh, Rosanna Davison
Daddy-daughter team, Rosanna and Chris, seemed to be one of the highlights of the big glitzy European night out... When these two say they're "big in Germany" they actually mean it. We're big in Kilmuckridge. Apparently.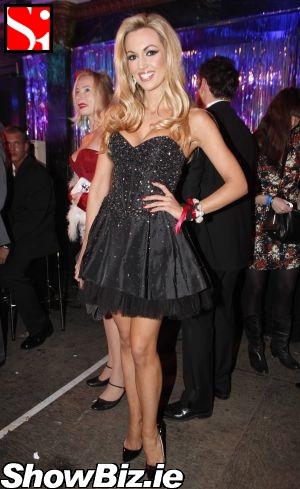 Rosanna Davison
We're gonna stick our neck out and predict that Rosie will rock this sexy Cleopatra vibe at this year's VIP Style Awards... Okay, so it's a little bit less glam than her usual look, but what with recession-chic and all that, a girl has gotta play it down folks.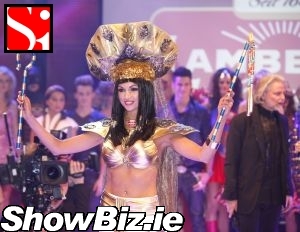 Rosanna Davison