Ginger Spice Hits Lillies...
The glory days of yore seem to have returned to celebrity hot-spot Lillies Bordello lately folks with big name stars back hitting the Grafton Street mecca on a regular basis. Last weekend a string of celebs made their way to Lils, even former Spice Girl Geri Halliwell showed-up unannounced with new boyfriend Henry Beckwith and hung-out virtually unnoticed in the Member's Bar...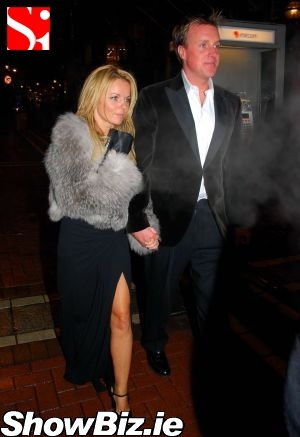 Geri Halliwell, Henry Beckwith
There used to be a time in Dublin when throngs of celebs came from all over the world just to hang-out in Lillies Bordello. Back in the day you might find yourself sitting between Julia Roberts and The Rolling Stones while the likes of Irish photocall models could only get a table if they were on the arm of Stephen Dorff. Nostalgia, hey?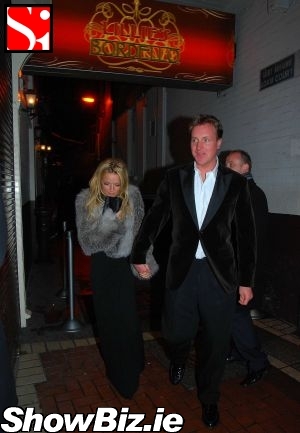 Geri Halliwell, Henry Beckwith
But then the greedy Celtic Tiger came along and everyone got very self-important indeed and stuck-up their own holes. Suddenly even z-listers (you know who you are) had burly teams of security up the wazoo, PAs, and PRs falling all over them as the red carpet was rolled-out at every venue they visited in town. Yup. The bullshit came to Dublin.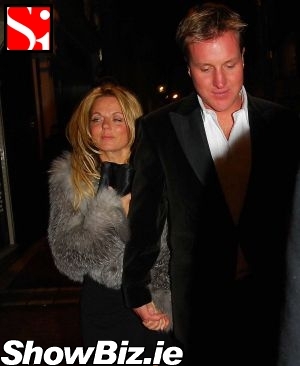 Geri Halliwell, Henry Beckwith
Anyways, last weekend Geri Halliwell showed-up at Lillies Bordello amidst their busy Saturday night crowd, with new boyfriend Henry Beckwith on her arm, and despite her being a big international name there was no sign of a hullabaloo or staff fawning and falling all over her gingerness. And even inside club she just parked herself amongst punters in the Member's Bar without being ushered up to the private Library area surrounded by a team of bouncers. Proper order we say.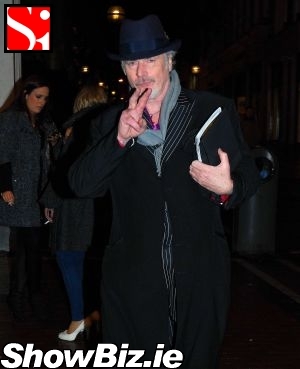 Patrick Bergin
Apart from Ginger Spice and her fella we also spotted actor and Lillies regular Patrick Bergin hitting the back en vogue nightspot last Saturday night...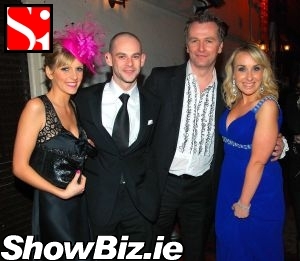 Daithi O'Se & Guests
A number of celebrities also spilled-over from the IFTAs at The Burlington Hotel into Lillies, and yes, Lady 'no-show' GaGa, was due there too but never made an appearance. Grrrr! Although a couple of her sexy doppelgangers used sunglasses and blonde wigs to breeze past the bouncers. Love it... Lillies is back baby!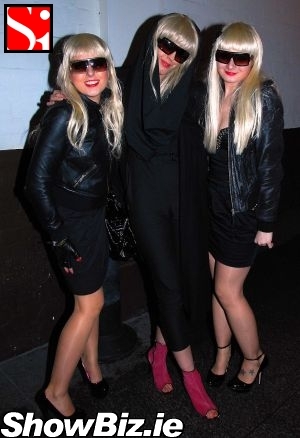 Lady GaGa Fans