Heaton Finally Flips Out...
Our total fav UK celebrity relocated to Ireland, Michelle Heaton, hit the Northside with a frying pan this week when she supported FM104 DJs Jeremy Dixon & Adrian Kennedy as they sat-it-out for 104 hours in Clerys' window. The newly engaged singer also flipped-out with a few punters on O'Connell Street for Pancake Tuesday...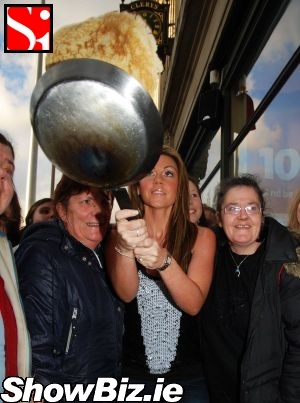 Michelle Heaton
We don't know what the Pancake Tuesday tradition is all about folks. Maybe Jesus made pancakes on the Tuesday before he was crucified and bet the 12 Apostles that he could flip one three times without it sticking to the ceiling or it landing on the floor, thus proving he was the true Messiah? Yeah, that's what it's all about.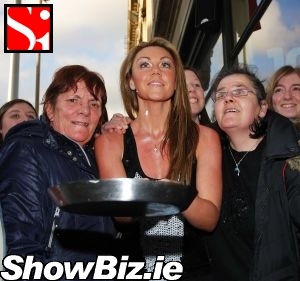 Michelle Heaton
Whatever the reason is for mixing up eggs, flour and water into a paste and frying the concoction into flat cakes on a Tuesday - no one in the world knows. But it's an Irish tradition helped along with smatterings of sugar, butter and lemon. Yum.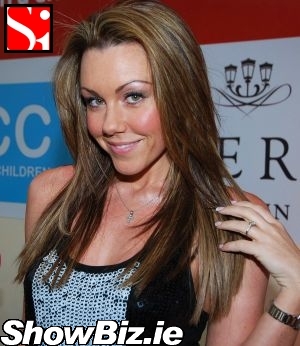 Michelle Heaton
Anyhoo, former Liberty X singer Michelle Heaton got down with Pancake Tuesday this week on O'Connell Street as she impressed local shoppers with her pan flipping skills. No doubt our newly engaged Shelly was just showing off her wife-qualities now that she's due to marry Dubliner Hugh Hanley in the not too distant future. It's a little known fact that all Irishmen choose their wives based on their pancake making abilities. Fact.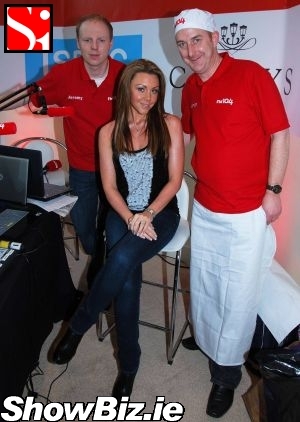 Jeremy Dixon, Michelle Heaton, Adrian Kennedy
The reason for all the hullabaloo and messin' around Clerys shop front this week was because FM104 DJs Adrian Kennedy and Jeremy Dixon are camping out in the window for 104 hours and broadcasting live to raise money for ISPCC...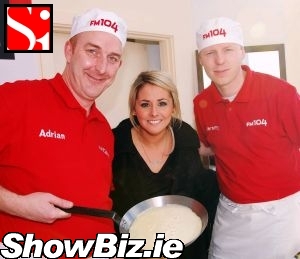 Adrian Kennedy, Aoiffe Madden, Jeremy Dixon
Apart from luurvely Michelle Heaton the lads also had Irish Apprentice star Aoiffe Madden and sexy singer Laura Izibor in their window last Pancake Tuesday...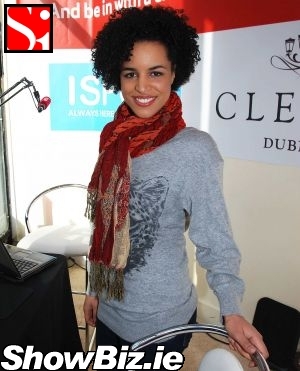 Laura Izibor
If you happen to be on the Northside of the City this week try to get down to Clerys and help the guys out on their good cause. Each day they will have a number of celebrity guests turning up to entertain the crowds.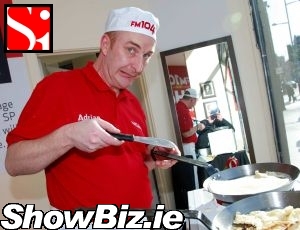 Adrian Kennedy
We heard a wee rumour that a certain world famous Irish boyband will be popping by at some stage...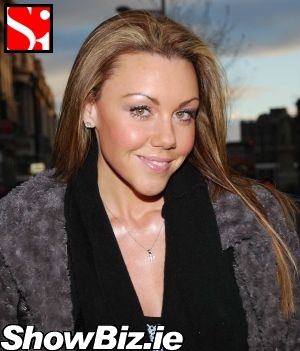 Michelle Heaton