Darby O'Baldwin & The Oirish People...
Begorrah and b'gosh folks, it aint too hard to spot those florescent green Irish American tourists in Dublin these days - to be sure to be sure. They generally look like they've been dressed exclusively by Carroll's Irish Gift Shop, minus the novelty ginger leprechaun beards - that's standard British stag party attire. Anyways, Bible-bashing Stephen Baldwin was in Dublin last week looking like a proud extra from Disney's Darby O'Gill and the Little People. HOW did we spot him...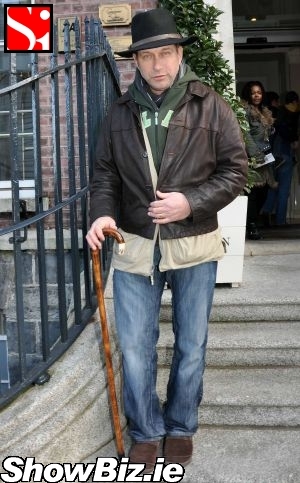 Stephen Baldwin
There's no doubt that the famous and handsome Baldwin brothers are proud of their Irish heritage and identify with all that associated cultural baggage. Sure didn't Alec Baldwin even name his daughter Ireland... Unfortunately when us Paddies are away from this not-so-Emerald-anymore Isle for a few generations we tend to develop a distorted vision of the old country... There was once a dream that was Ireland. You could only whisper it. Anything more than a whisper and it would vanish... it was so fragile. And we fear that it will not survive the winter etc...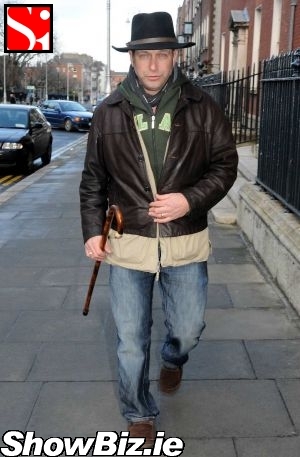 Stephen Baldwin
And this stereotypical view is especially evident in the vast Irish American community... We reckon those darn Yanks (guess who's stereotyping now?) got their complete history of Ireland from watching reruns of The Quiet Man and Darby O'Gill, believing that when us 'Mick' natives aren't in church squeezing the Rosary Beads or breeding hoards of weens in our one-roomed thatched cottages we're off with the aul semtex and blowing up the feckin' Brits bejasus!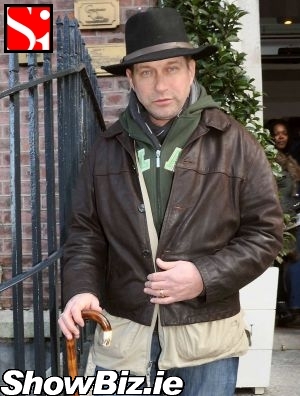 Stephen Baldwin
When our snapper bumped into Celebrity Big Brother star Stephen Baldwin at The Merrion Hotel last week the Usual Suspects actor ("hand me the keys, you f**king c**k sucker!") was all decked-out in traditional Oirish dress, all the way down to the walking stick. Ah, the aul customary shillelagh we Irish go nowhere without. It's for beatin' the wife and kids after a feed of poitin ye know?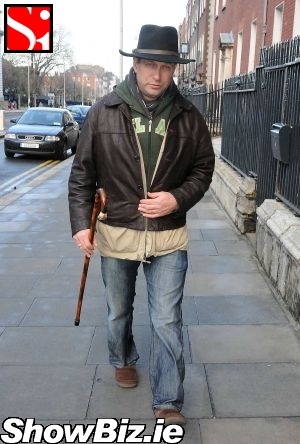 Stephen Baldwin
Born-again O'Baldwin was in Dublin to appear on The Late Late Show after an early exit from the Big Brother house where he regularly suggested all non-Christian sinners (like us) will burn in the fiery pit of hell for eternity 'n' stuff... Really? Sorry Stephen, but watching you push your beliefs on the low wattage lightbulb which is Alex Reid (Mr. Jordan) whilst on the doomed Reality Show was hellish enough for us. Put it like this - if heaven's full of overbearing deluded wafflers like your good self Sir, we'll most likely be opting for t'other place anyways. Cead Mile Mile Mile Failte.