Huzzah! McMuntites Are On TV...
It was only a matter of time folks. Nestled and nurtured in the ample bosoms of ShowBiz.ie, Donegal sisters Collette & Christina McBarron are coming to a TV screen near you. Well, maybe not a TV screen per se, more like a TV screen contained within a computer screen. Confused? Well don't be, the sexy sistas were at the launch of Dublin Social TV last night...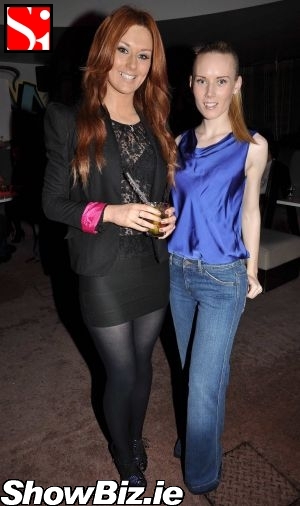 Christina McBarron, Collette McBarron
Named the 'McMunters' by the ever insightful ShowBiz.ie faithful (we still don't know what that means!) Donegal sisterhood, Collette & Christina McBarron, hit the Dublin social scene with a bang a few years back followed by a series of tabloid splashes when Collette dated some high-profile fellas and quit her post in the Irish army. The scandal, the gossip, the reams and reams of comments.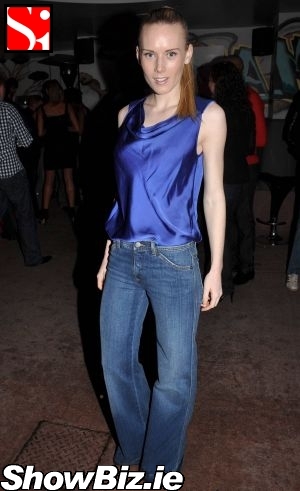 Collette McBarron
Collette, now training to be a fitness instructor in that London (pwwwease don't leave us!), was looking rather toned and trim at the Sycamore Club last night where the launch of Dublin Social TV was going down...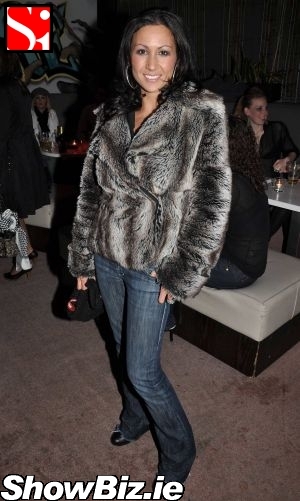 Lienire Yong
Now dear reader, we're not quite sure what Dublin Social TV is, but from where we're squatting it looks like an online video service which does something similar as a PR photographer might, but with video and sound. Get it? Think Xpose but without The Glenda.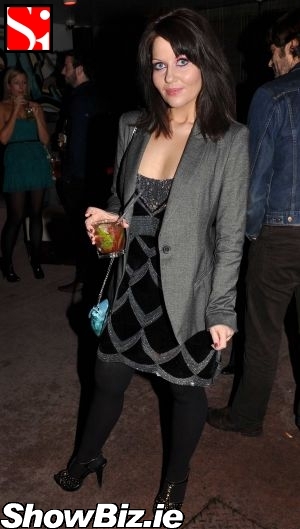 Hilary Fallon
In fairness we're not too sure what DSTV is all about, well, not yet. But we assume that the guys providing this new and exciting service will ramble around all the social events and video the lovely ladies present, maybe even interview them, then post their edited-down production on the web...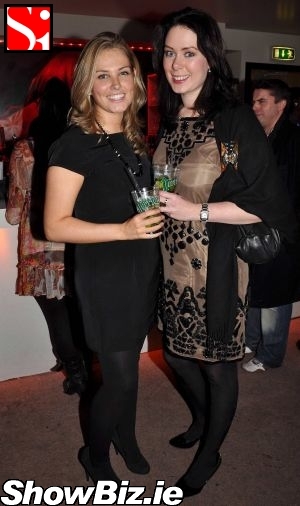 Michelle McGill, Sarah Leahy
So, not only will you be able to see the likes of the McBarron sisters, you will be able to hear their sexy Donegal accents too, and all in real time. Darn. Why didn't we think of this? You know this celebrity photograph game will never catch on.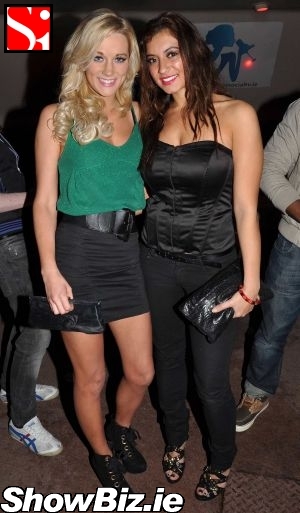 Hannah Flattery, Zarah Shah
So there you have it folks, live action video from all the City's events coming to you soon via Dublin Social TV... We look forward to seeing their final product, and hearing what this town's lovely ladies have to say outside of posing for ShowBiz.ie cameras... What was that 'seen and not heard' adage again?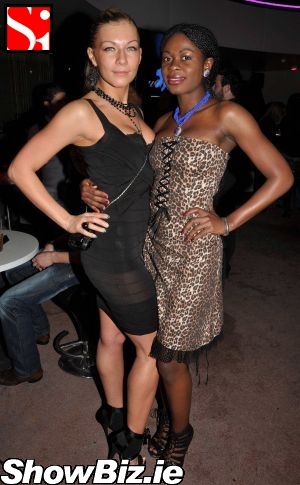 Yustyna Krupczak, Tolu Omoyele
Apart from all the peeps socialising at The Sycamore last night, there were a few others nipping out for a wee drink and a dance over at Lillies Bordello. Namely TV3 Apprentice star Geraldine O'Callaghan and her companion Keith Murphy...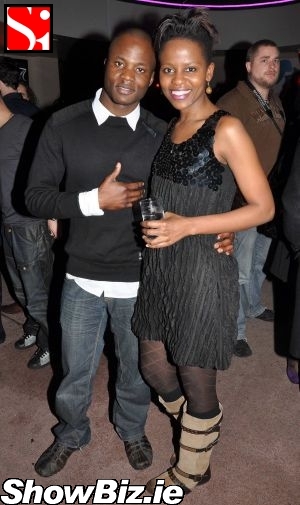 DJ C-zer, Tstha Afwd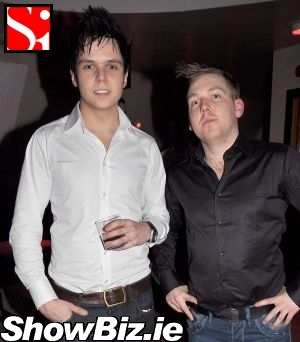 Luke Cameron, Emmet Cleary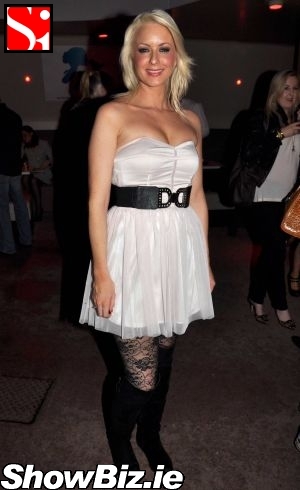 Claudine Moran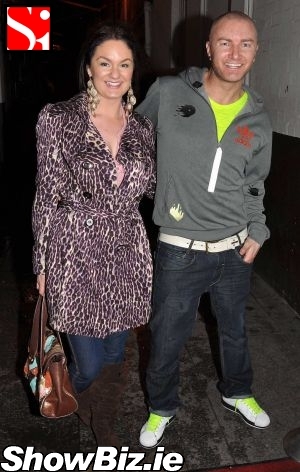 Geraldine O'Callaghan, Keith Murphy (Lillies Bordello)