Male Models Make Movies Baby...
Male models Eoin Macken and Carl Shaaban took a wee break from looking mystic & windswept, pointing at things in the near distance, and drinking orange mocha frappachinos to make a documentary film about the Irish modelling industry. Called 'The Fashion of Modelling' their movie makes the bold suggestion that the majority of our precious photocall princesses aint real models at all, but merely promo girls! Noooo. Say it aint true??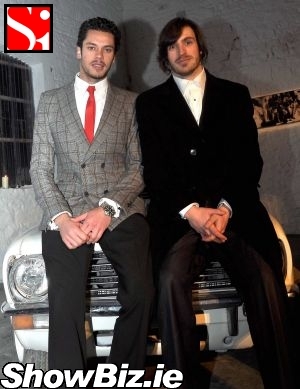 Carl Shaaban, Eoin Macken
Sorry folks. You won't find male models Eoin Macken and Carl Shaaban standing on Grafton Street in the freezing cold clad only in their jocks, smiling inanely as a ropey snapper makes them dance like monkeys in the hope that whatever product they are peddling makes it onto page 27 of the Evening Herald. No way. These guys are proper models. Thoroughbreds.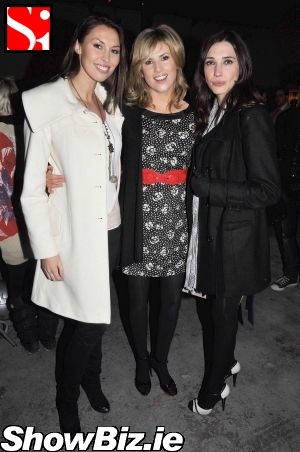 Danielle Donnelly, Jenny Buckley, Michelle Doherty
In fact, these chiseled featured lads have pouted and strutted their tight hairless packages for the likes of GQ, Braun, Ralph Lauren and Abercrombie and Fitch on the international stage. As opposed for Mary McFlannery's Fashion Boutique on The Long Mile Road.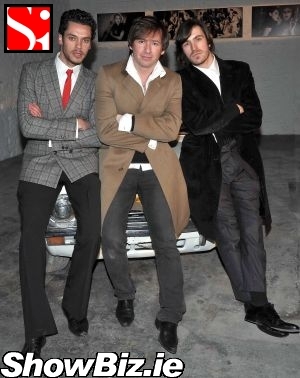 Carl Shaaban, Ray Senior, Eoin Macken
Not that there's anything wrong with modelling for Mary McFlannery's Fashion Boutique on The Long Mile Road (we secretly shop there). But it seems Eoin and Carl want to draw a distinct line in the sand between what is and what is not a professional fashion model with their controversial docu-feature...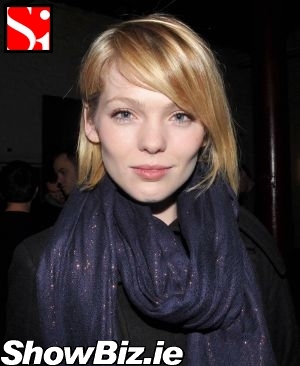 Cerri McQuillan
Indeed, if their actual intention was to whip-up a storm of media controversy with The Fashion of Modelling, then all boxes checked... For their independent production goes into the world of professional catwalk fashion modelling in great detail, and shows it as a rather unglamorous place. Their film also illustrates that there is a lot of contempt in 'the industry' for some of Ireland's favourite tabloid ladies who have branded themselves as models. Very meow.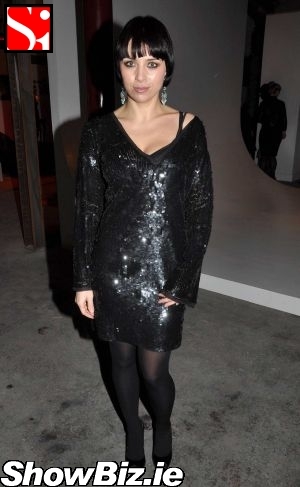 Agata Stoinska
In fact, the screening at Agata Stoinska's brand spanking new D-Light Studios was an all round high-fashion affair. With professional fashion photographers, fashion stylists, fashion make-up artists, fashion model agents, fashionshow producers, and even high fashion models making-up the guestlist. The only outsider we noticed at the screening was Michele McGrath keeping-it-real for her Assets homies back at Krystle. Brave girl.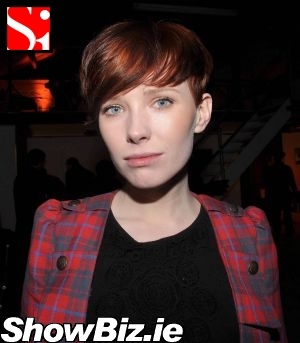 Fiona De La Mere
The Fashion of Modelling is a well made in-depth analysis of the Irish high fashion industry. A gritty, raw handheld aesthetic overlaid with brutally honest opinions which sometimes bordered on bitchy. But we liked it. All wannabe models should take a long hard look at this production before sending their headshots into any model agent. It really is a tough and uber competitive industry folks... A brass neck is definitely a requirement.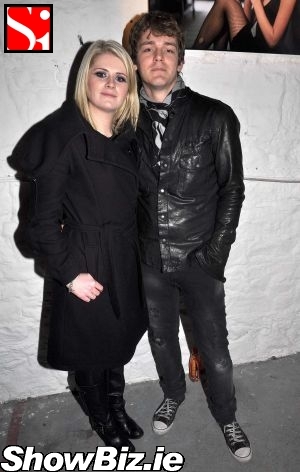 Marie Junior, Greg French (The Brilliant Things)
Although, it should be noted that there is a distinct point-of-view in this film only expressed from the perspective of one side of the modelling industry. That is, all female models must be at least 5'10" with porcelain skin; all male models should be at least 6'1" with six-packs that start at their chins... That sorta rules out 99.999% of the 'models' we feature on this site... Ahem.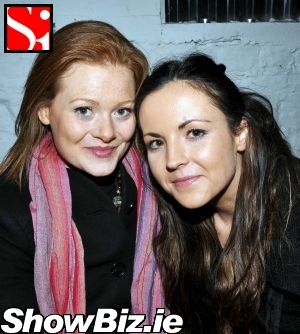 Jennifer Ryan, Alison King
Yup. There is definitely an air of snobbery out there towards the shiny grinning photocall gals who get all tangoed-up and frolic around St Stephen's Green dressed up as bun-burgers or whatever. You know the ones? A day doesn't go by without one or two of them doing something silly in their knickers in the tabloids. Bless. The point was put across very clearly in 'The Fashion of Modelling' that you won't find proper models falling out of nightclubs on the front page of the The Daily Mirror or The Sun. In fact, the general public shouldn't even know the names of proper fashion models, never mind what gobshite from RTE they are dating...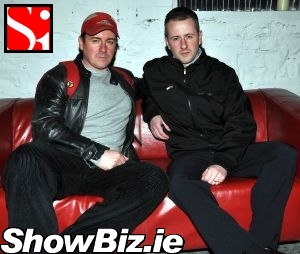 Jason Figgis, Jonathan Figgis
Huh? If that happened WHAT THE FOOK would the Irish media write about? Hell, what would WE write about?? Silly Irish 'models' have been the backbone and lifeblood of tabloid journalism in this country for as long as we can remember, if there was a sudden embargo, our whole industry would come crashing to its knees... Armani-geddon!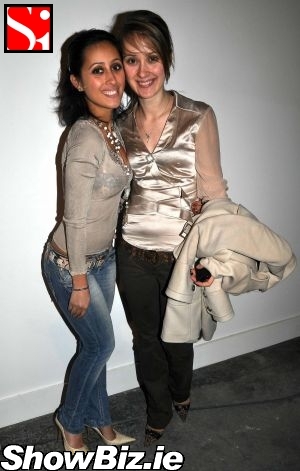 Armira Zylyftari, Nigera Zylyftari
The Fashion of Modelling had its premiere screening at the D-Light Studio launch over on North Great Clarence Street. An amazing and versatile indoor space folks - we particularly enjoyed posing for photos in the wee Eastern European automobile which is one of the unique installments at the bookable venue...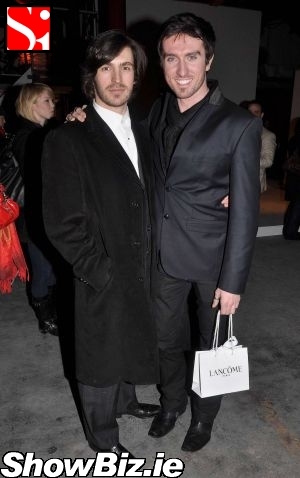 Eoin Macken, Fergus Kealy
Guests on the night included: Carl Shaaban, Eoin Macken, Danielle Donnelly, Jenny Buckley, Michelle Doherty, Michele McGrath, Fiona De La Mere, Cerri McQuillan, Fergus Kealy, Armira Zylyftari & Nigera Zylyftari, Jason & Jonathan Figgis, Gerry Balfe Smyth, Jennifer Ryan, Alison King, Marie Junior & Greg French (The Brilliant Things), Agata Stoinska, and many more...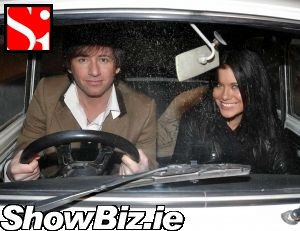 Ray Senior, Michele McGrath
We also heard that Carl & Eoin's critique of the Irish modelling industry has been picked-up by one of the Irish TV stations, so it may be coming to a small screen near you... There's gonna be a walk-off when the Assets girls see it. Fake nails and hair extensions will fly folks!