Hansard Gets The Oscar. Go Wan Outspan!
Irish singer Glen Hansard, or Outspan to Commitments fans, has only gone and won an Oscar! He and Czech girlfriend Marketa Irglova won best original song for "Falling Slowly" from the little Irish movie "Once". There is a God. He's gold and about 9 inches high.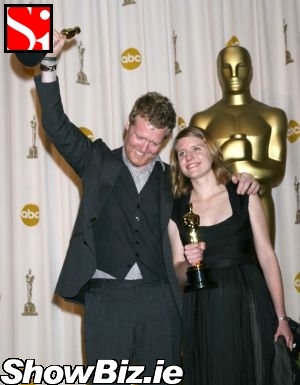 Glen Hansard, Marketa Irglova
It's very rare that anyone gets to upstage Daniel Day-Lewis. But on this occasion we're delighted that two other 'method' artists from these shores, Glen Hansard and Marketa Irglova, actually have...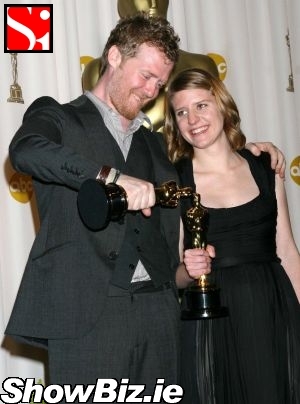 Glen Hansard, Marketa Irglova
At last night's Oscars the humble duo ran away with the show picking up the nod for Best Song. Even Colin 'the Farreller' Farrell seemed to choke up as he introduced the pair of lovers to sing the special wee ditty. But the real talking point was when Marketa got an encore as The Academy cut-off her acceptance speech.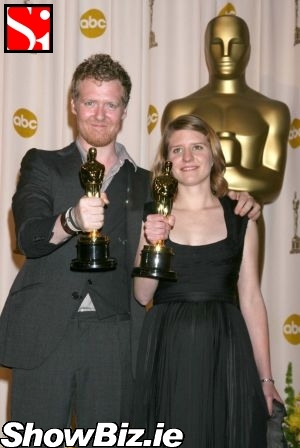 Glen Hansard, Marketa Irglova
Like the tough Czech gal she is Marketa kicked-up blue murder backstage and for the first time in the history of the awards got to come back out and have her say. You go girl!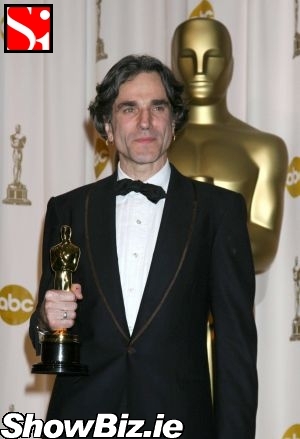 Daniel Day-Lewis
Oh. And some geezer called Danny Day-Lewis won Best actor for "There Will Be Blood". Are we bothered? Frankly, no. Go Glen. Go Glen. Go Glen. Meanwhile in the future, rumours are abound that Saoirse Ronan missed out on her gong for Best Supporting Actress as they couldn't pronounce her first name. Really? You say... We have absolutely no sources on this, we just thought we'd put it out there.