Dustin To Bring Tough Turkey to Serbia...
When bould Dustin The Turkey turned-up at the U23D Premiere last week bouldly brandishing a "Vote For Me" placard, many laughed it off as a poultry attempt for publicity. But don't look now. The feathery little fecker has only gone and got himself Ireland's Eurovision nomination!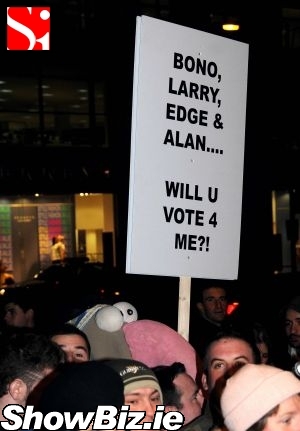 Dustin The Turkey
The Irish public (you know who you are) have only gone and voted Dustin the glove puppet to represent Ireland at the upcoming Eurovision Song Contest in Serbia in May...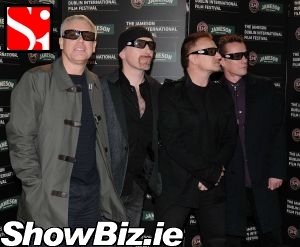 Adam Clayton, The Edge, Bono, Larry Mullen Jr
Edging out the highly talented Leona Daly into second place and white-washing over the plugged by Louis Walsh singer, Donal Skehan, Dustin's "Irelande Douze Pointe" is now our song for Europe...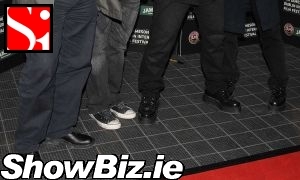 Adam Clayton, The Edge, Bono, Larry Mullen Jr
Not that we take Eurovison seriously. But SERIOUSLY! A lame duck is really going to be our song on Eurovison night. Visualise it... It's not going to be pretty. Think the McCauls, only far worse.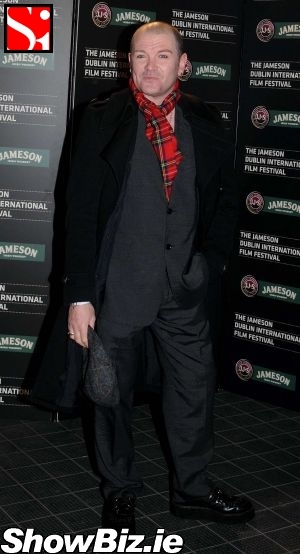 Gavin Friday
We reckon next year U2 should do a 'Ronnie Drew' on it, and rope-in their punk mates Gavin Friday and Simon Carmody to make our Eurovison entry. And get Shane MacGowan & Bob Geldof to sing it... That'll fix them in Brussels!