Marry Me Carrie Does Her Bit...
Like the Seoige sisters, Kathryn Thomas, Claire Byrne, Enya, and erm Twink - Caroline Morahan is the typical thinking Irishman's secret bit of fantasy fluff. Sadly, she's dropped the bombshell that she's just got engaged to her fancy fella out in that LA... Sniff. All the best ones are gone...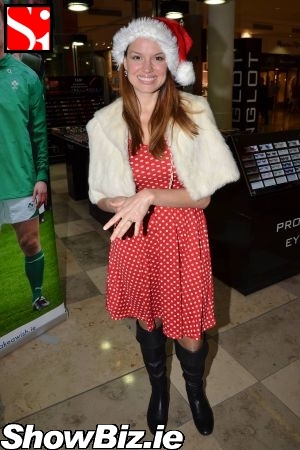 Caroline Morahan
If you haven't been near a paper this week lads, then you probably don't know that Hollywood hopeful Caroline Morahan just got engaged to her man Daithi O Caoimh over in that Americay. Yup. Who are we gonna bring home to our Mammies now eh? No one, that's who.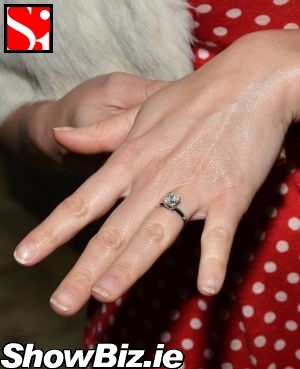 Caroline Morahan
Beaming like a beemer, our Carrie was showing off her new huge rock at every turn this week. And sure who could blame her? That thing looks like it comes with its own micro-climate... Very LA indeed.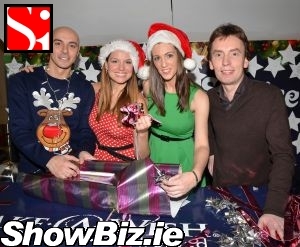 Ray Shah, Caroline Morahan, Suzanne Kane, Ken Doherty
Anyways, we caught up with Cazza at the Dundrum Town Centre Gift Wrapping Service this week where she was toiling away for charity with the likes of Ray Shah, Suzanne Kane, and Ken Doherty... A likely bunch if ever we saw.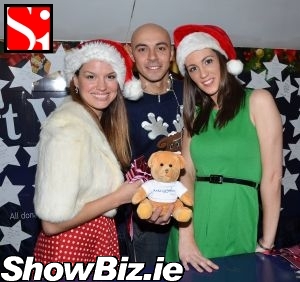 Caroline Morahan, Ray Shah, Suzanne Kane
And it being Christmas, it was all aid of charity. The Make A Wish Foundation to be specific. Shoppers got their pressies wrapped by a celeb or two, and all they had to do was give an aul donation in the box... Great deal we say... Wonder do they do a home wrapping service? We have a pile of Selection Boxes that need doing here.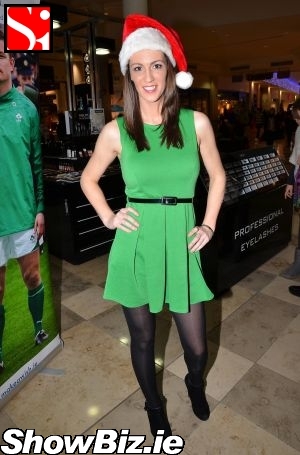 Suzanne Kane
So there you have it folks. Your secret sexy Santa, Caroline Morahan, is about to head down the aisle. Yup. Another one bites the dust. First Sinead O'Connor, now this. Hmmph... Enya's still single, right?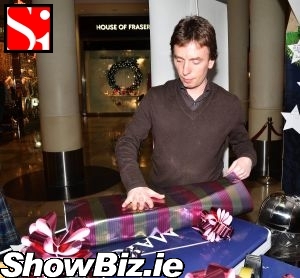 Ken Doherty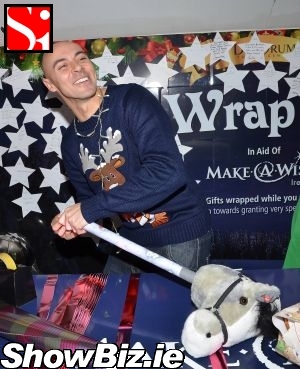 Ray Shah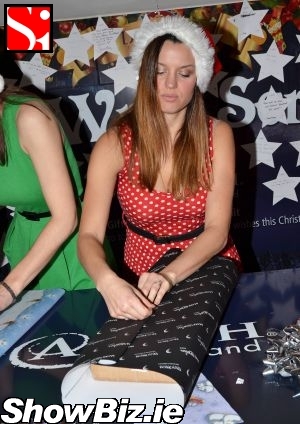 Caroline Morahan