MaBy & The Panto Beast...
Snow storms be damned people. Beauty & The Beast opened at The Tivoli Theatre last night and the place was packed to the rafters. Even X Factor's Mary Byrne turned up and gave an impromptu performance at the panto - and somehow managed to upstage a stage full of Dames...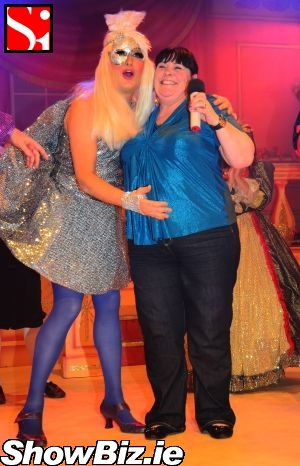 Mary Byrne with Brian Dowling
Since her stint on the X Factor, Tesco's favourite till worker Mary Byrne has become Ireland's favourite Mammy and is appearing all over the place... A man's world? Nope. It's Mary's world.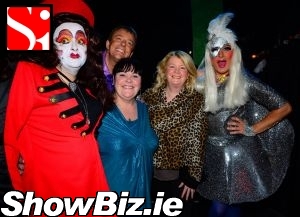 Mary Byrne with Alan Hughes, Miriam Ahern, Brian Dowling
Last night our Mary even upstaged Panto Dame Brian Dowling during Beauty & The Beast at The Tivoli. The larger than life singer showed-up just before all the Oooo Nooo She Didn't-ness kicked off and belted out a song for the audience... Standing ovations all over the place.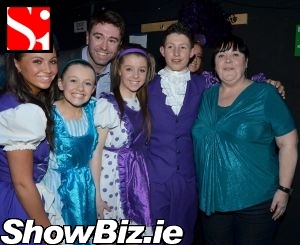 Karl Broderick, Mary Byrne & Cast
But last night, for a while there, the poor cast were worried that no one would turn-up as a heavy blizzard belted down outside. Thus, Brian Dowling and his sexy side-kick Michele McGrath kept our snappers entertained with a girlie snowball fight in their costumes outside the venue... Random.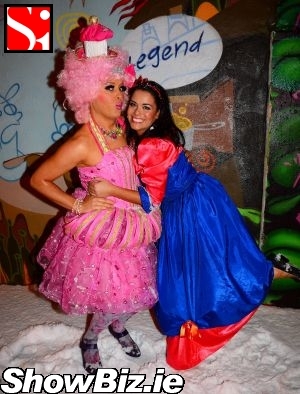 Brian Dowling, Michele McGrath
Guests of note who braved the sneachta at the opening included: Andrea Roche, Brian Ormond, Pippa O'Connor, Karena Graham, Miriam Ahern, Louise Loughman & daughter Chloe Byrne, Gerry Lundberg, and many more...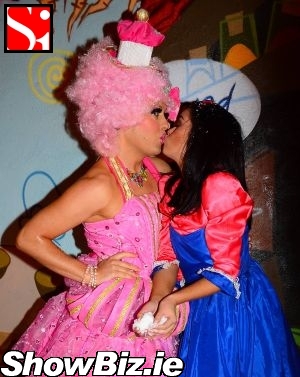 Brian Dowling, Michele McGrath
So there you have it folks, if you're willing to brave the wild winter weather and want to see the likes of Brian Dowling, Michele McGrath, and Alan Hughes camping it up get down to the Tivoli this Festive Season... Oooo Yes You Will.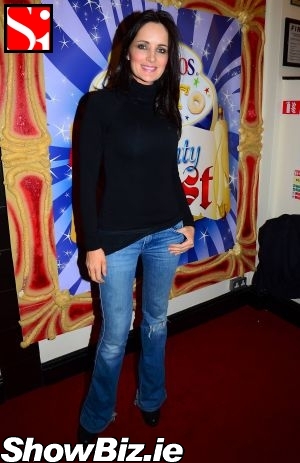 Andrea Roche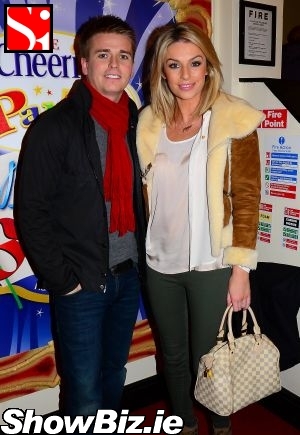 Brian Ormond, Pippa O'Connor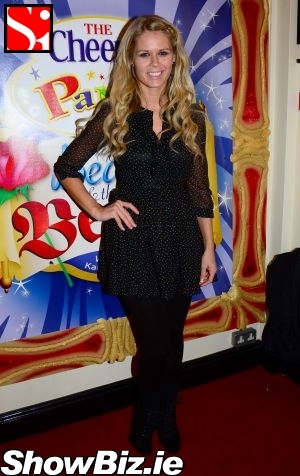 Karena Graham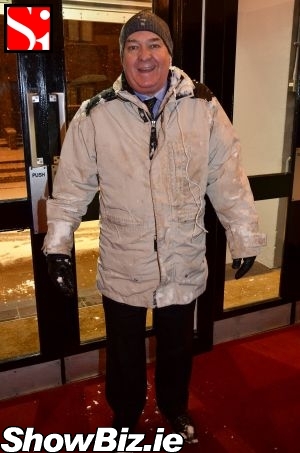 Gerry Lundberg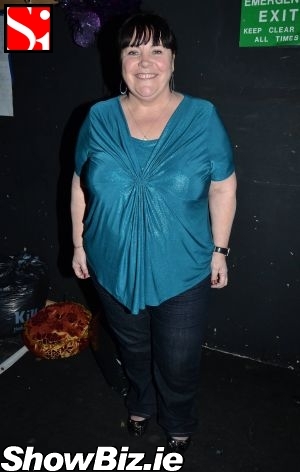 Mary Byrne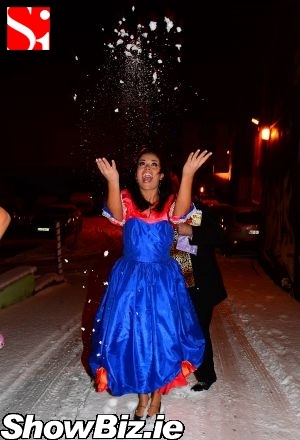 Michele McGrath