WTF Has Marco Got On His Head?
Okay. We get he's a big scary knife wielding intimidating chef and all that, but there's no excuse whatsoever for Marco Pierre White wearing what looks like an old potato sack on his head and passing it off as fashion. None. But then again, who's gonna point-out the flippant faux pas to him?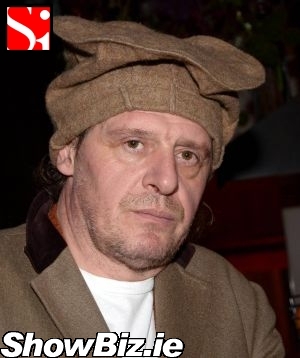 Marco Pierre White
When we caught up with celebrity chef Marco Pierre White at his 'Marco Pierre White' restaurant on Dawson Street this week, he had that off-putting intense stare thing going on... and a brown sack on his head. Sorry. In fact, we don't know what was on his head, but we felt that if we had of questioned the cook about his heinous headgear we would have got a sandwich. A five knuckle sandwich.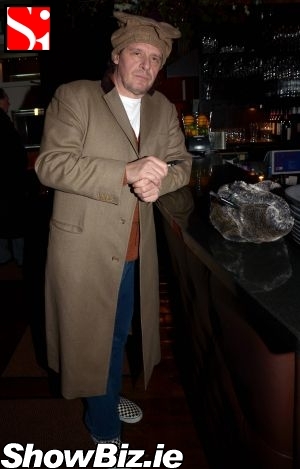 Marco Pierre White
You know folks, we kinda got the feeling that our Marco was purposely wearing the bizarre brown berret just to see if anyone would have the balls to jibe him about it, alas, he got no takers... Although, considering he's a hands-on chef perhaps his hat is supposed to double as a potato sack so he can carry his prize spuds about with him? If that is indeed the case, then Marco's hat is genius! From henceforth, expect to see our snappers with camera bags on their heads and lens-caps for glasses... We're calling it 'Wear Your Work Chic'. It's gonna be massive.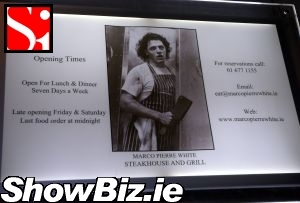 Marco Pierre White Restaurant Plaque