Tattoos Are Like So En Vogue...
Need to forget our inept incumbent government who have blindly tied our futile futures firmly to the mast of the good ship IMF? Do you? Well then, follow Fade Streeter Vogue Williams' example and get some ink on your skin this Christmas. Let the needle pain numb your pain...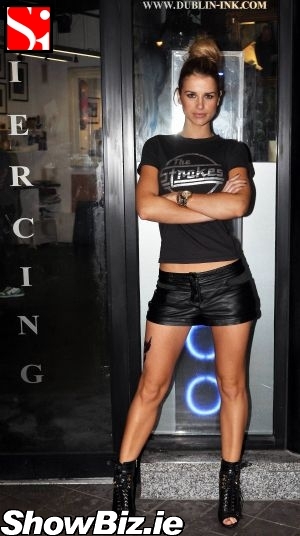 Vogue Williams
Amidst lame Lenihan's budget 2010 blowout yesterday we went along to the Dublin Ink tattoo studio on Cows Lane to catch up with lanky Fade Street model Vogue Williams as she launched their new online store and Christmas voucher promotion... Dear Santa, I want a swallow for the back of my hand and a teardrop for my cheek, Insincerely, The Minister of Finance.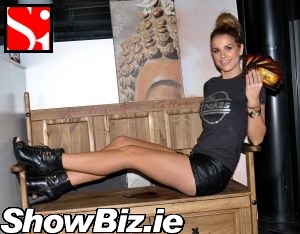 Vogue Williams
Anyways, during our hour long shoot with the self confessed Queen of Hersonissos, we finally found out the truth behind Vogue's revolving door surnames Williams and Wilson. The confusion was killing us and the rest of the country. Some even blame this divisive issue for the economic meltdown. As do we.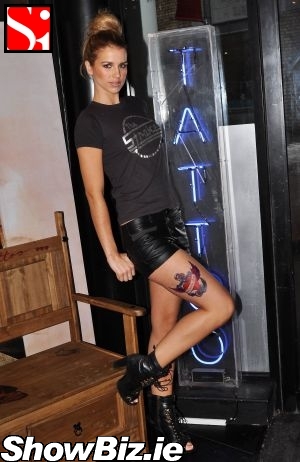 Vogue Williams
Turns out the blonde reality star sometimes uses Williams for TV work and Wilson for modelling work. Really? A different surname beginning with 'Wil' for each separate ShowBiz career... Wonder what her DJ moniker is? We're going with DJ Vogue Willy. What? It fits the above complicated naming system and stuff. Jeez.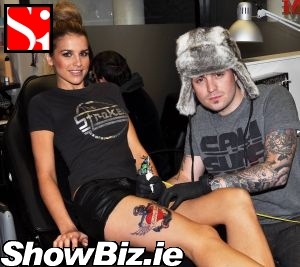 Vogue Williams & Leigh Guerrine
Our VW, dressed in leather hotpants and a Strokes t-shirt, got a large anchor inked onto her leg by tattooist Leigh Guerrine yesterday to promote the new Dublin Ink online store now open at www.dublin-ink.ie...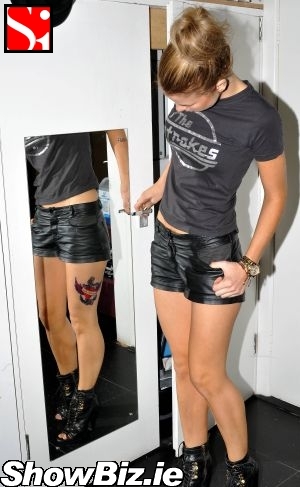 Vogue Williams
And despite the God awful reviews poor aul Fade Street is getting, the Vogue wan really isn't at all bad, nor is her best pal Sarah Regan (aka The Sound Girl). Shame the RTE show isn't capturing the real personas of our new fav femme fatales. Oh, and it's totally not scripted. Really.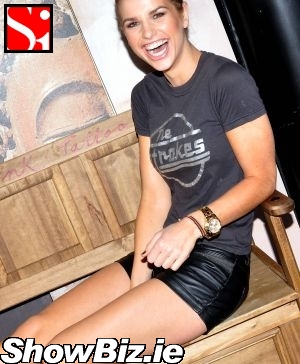 Vogue Williams
So there you have it folks, buy your nearest and dearest a tattoo for Crimbo... We still haven't got 'Your Name' lasered of our hairy arses from last year's Yuletide present giving season... Thanks Mom.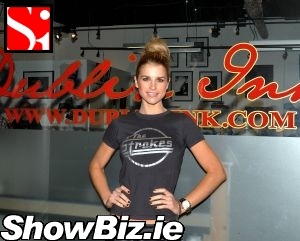 Vogue Williams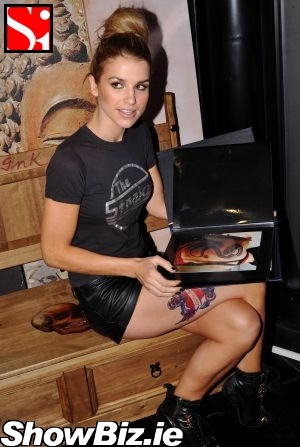 Vogue Williams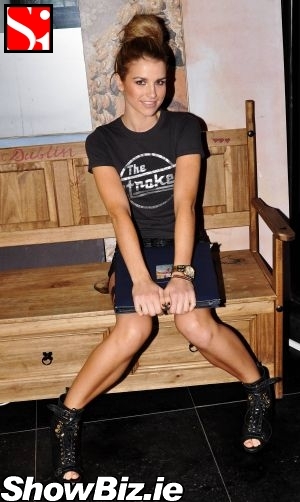 Vogue Williams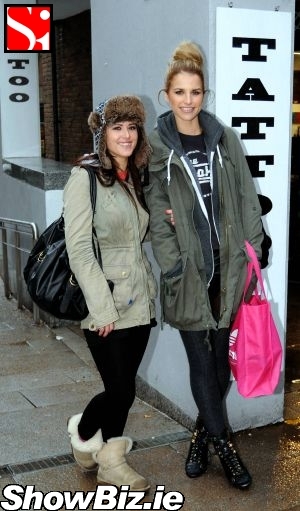 Vogue Williams & friend Sarah Regan