Aladdin Puts A Big Smile On Rachel's Face...
Despite the driving snow, impassable roads, and deathly underfoot pavements - a celeb crew still turned out for the opening night of the Aladdin panto at The Gaiety last evening. Actress Rachel Kavanagh and her best bud joined the likes of Keith Duffy to see Mikey Graham's theatrical debut...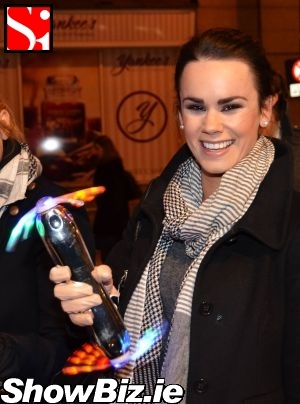 Rachel Kavanagh
Huzzah! It's panto season once again and this year the kids are spoilt for choice. Only, the extreme weather conditions have kinda dumped-on things folks but it takes more than a snow drift or six to keep our fav peeps at home by the fire doing their knitting.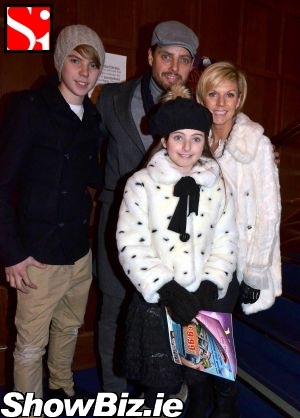 Keith Duffy & Lisa Duffy with their kids Jordan Duffy & Mia Duffy
Top of that list last night was Keith Duffy who brought the whole family along to see his Boyzone bandmate Mikey Graham walking the boards. With our Keitho was his wife Lisa, his son Jordan (it may be Jay now!), and his wee daughter Mia.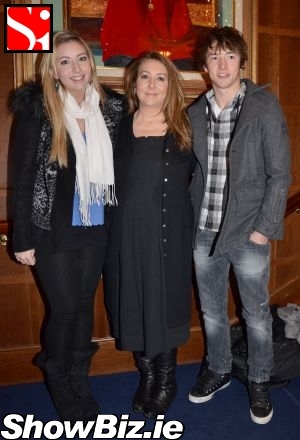 Caroline Downey with children Storm & Zach
Other guests at the show included Caroline Downey with children Storm & Zach, journos Jennifer O'Brien & Lorna Nolan, and actress Rachel Kavanagh with her aforementioned buddy Helen Geoghegan... What? We sooo weren't referring to that phallic shaped toy in her hand. The very cheek!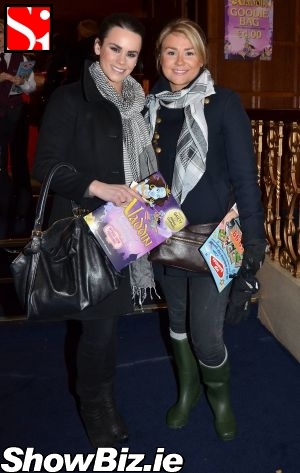 Rachel Kavanagh, Helen Geoghegan
Aladdin is at The Gaiety now. Oh yes it is...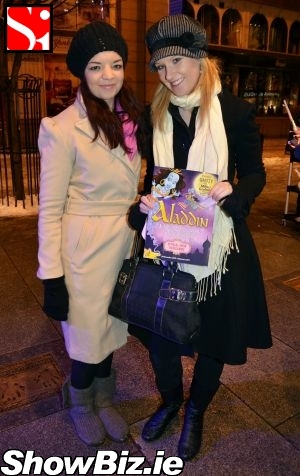 Jennifer O'Brien, Lorna Nolan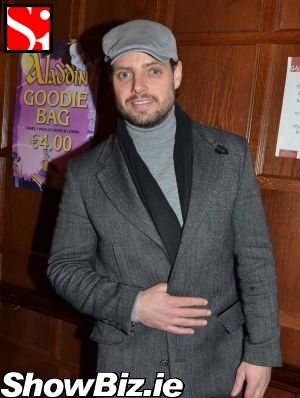 Keith Duffy