A Fader Weathers The Storm...
Brrrrr. It'd be cold and grim on the mean recession ravaged streets of snowy Dublin of late dear reader. But that doesn't mean our fav ladies can't rock edgy winter chic. Hell no. Like, Cici Cavanagh from the show we love to hate and Andrea Corr showed us the light through the grey slush yesterday...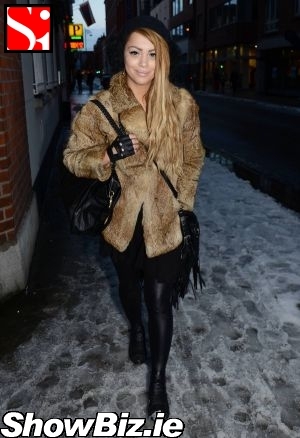 Cici Cavanagh
There's no doubt that the last thing one should care about in the midst of a blistering snow blizzard is - do the aul designer bag and heels match? But try telling that to our most trendy ladies. It'd take more than absolute zero temperatures and an impending glacier strike to the bow to defrock our best gals.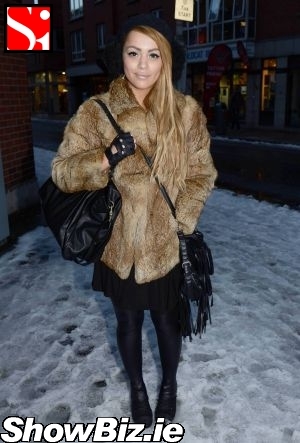 Cici Cavanagh
Amidst the horrid weather yesterday one of our one legged cave dwelling snappers spotted Fade Street star Cici Cavanagh looking rather fashionable in fur outside the Morrison Hotel. Maybe it was the chill in the air but our normally chirpy Cici wasn't looking too spritely. Like, someone should have warned her to avoid the Fade Street reviews. At all costs.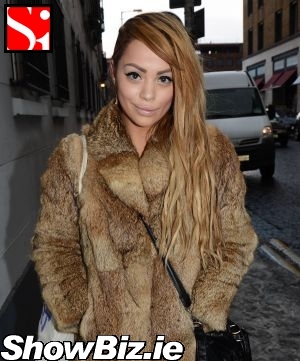 Cici Cavanagh
Apart from our favourite Fader in the snow, we also spotted former Corrs singer Andrea Corr at The Gate Theatre still wearing that lovely woolly hat we spotted her in last week. Yup. It's recession winter chic folks.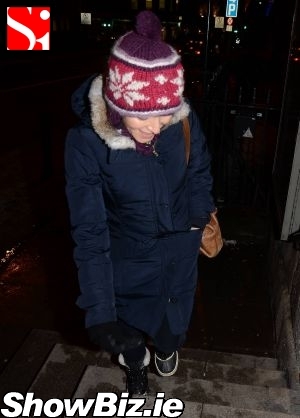 Andrea Corr