Master Of The Universe Hits 55...
Master of The Universe, Aidan Walsh, celebrated 55 million years on Planet Earth last night with a motley crew of weird-and-wonderful folk up to high-jinx in Temple Bar's Button Factory. Do the Hokey Cokey...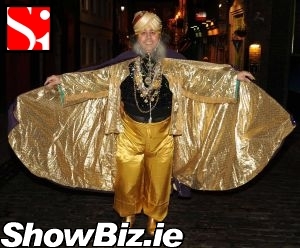 Aidan Walsh
Eccentric Irishman Aidan Walsh is a bit of a ShowBiz enigma really. He's heralded by the likes of Gerry Ryan as being part of U2's rise-to-success story and other strange achievements such as landing the quickest record deal in pop music history with a three-minute rendition of the Hokey Cokey! No. Really.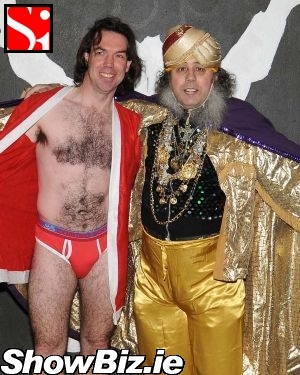 David Linehan, Aidan Walsh
When it comes to Aidan's life story the truth really IS stranger than fiction. In a not-so-recent Shimmy Marcus documentary a veritable rogue's gallery of Bono's mates, including Simon Carmody, Dave Fanning, Guggi & Gavin Friday - all made various claims to Aidan's greatness. We're not quite sure what elements of their stories are reality and what are myths, but 80's Dublin punk bands such as The Golden Horde & The Virgin Prunes lay huge claims to Aidan's influence.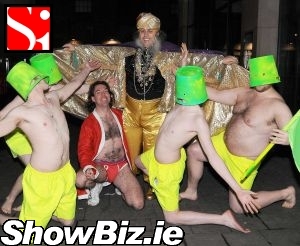 David Linehan, Aidan Walsh, The Bucket Heads
With his trademark grey whiskers all spruced-up Aidan Walsh and performance partners, David Linehan & The Bucket Heads, romped around Temple Bar in their underpants last night prior to the big Button Factory birthday party...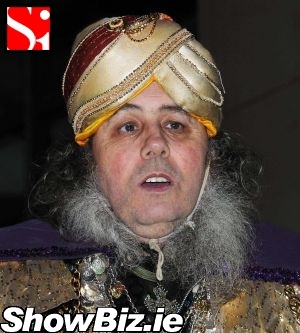 Aidan Walsh
Other acts on the stage last night included The Half Stoned Cowboys and Nick Dagger & The Irish Rolling Stones. Sadly, Bono and the U2 boys didn't make an appearance at Aidan's 55th Birthday. O how quickly they forget their roots.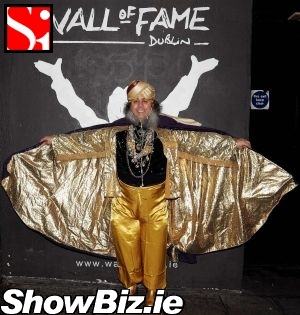 Aidan Walsh
Happy Birthday Aido! Now, everybody DO the Hokey Cokey...