A Lone Star at Ranger Prem...
Okay. So we didn't quite get Johnny Depp and Armie Hammer at the Irish red carpet premiere of The Lone Ranger at The Savoy last night. But don't fret folks, those Hollywood types didn't totally forget about wee Ireland. British actress and a big star from said movie, Ruth Wilson, shone with beauty in the foyer of the old Dublin cinema...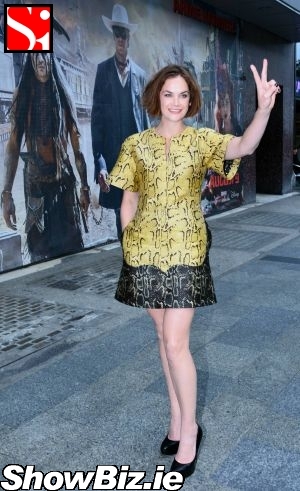 Ruth Wilson
We've long lamented the state of ShowBiz in Ireland here at the very headquarters of ShowBiz Ireland... Turns-out we're getting increasing levels of Show and inversely proportionate decreasing levels of Biz in Ireland... We worked it out mathematically and plotted the results on a graph which was printed-out all fancy like in full colour. Only, the page got coffee mug stains on and someone drew lots of willys & boobies all over it in pen... Conspiracy, you say? A cover-up? Maybe.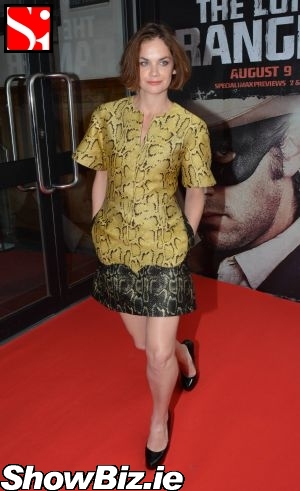 Ruth Wilson
But we digress dear reader. Last night at the Irish Premiere of 'The Lone Ranger' we did get one of the stars from the high finance flick on the red carpet. And seeing as it was the lovely Ruth Wilson we wuz kinda happy. Always fancied her in that Luther TV show... Plus, she totally looks like Mallory from Family Ties... Remember her?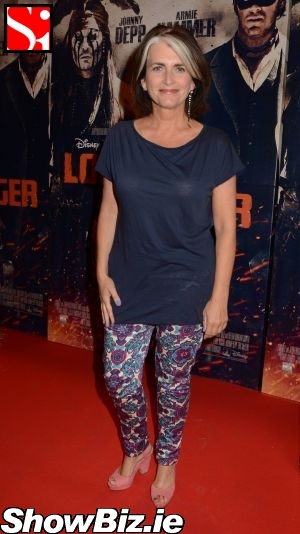 Cathy O'Connor
On the other hand, we got a poor turn-out from local celebrities and Dublin socialite types. Saying that, it is the first week in August so they're all probably off sunning themselves in Marbs and Kilmuckridge.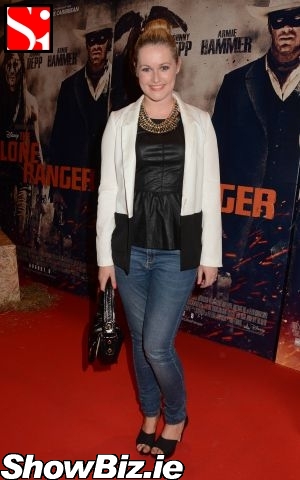 Lorna Weightman
So there you have it folks, The Lone Ranger is coming to a cinema near you very soon. We're worried it'll be a bit Pirates of The Wild Wild West, but we'd even watch an episode of Fair City if Johnny Depp was in it... Well, maybe not a full episode. But you get the idear.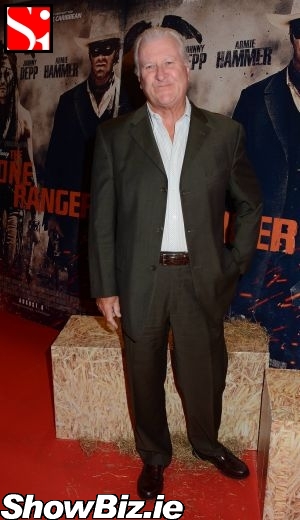 Ronan Collins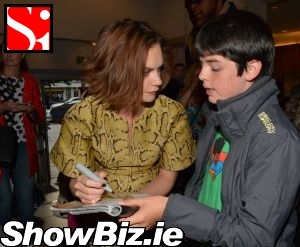 Ruth Wilson, fan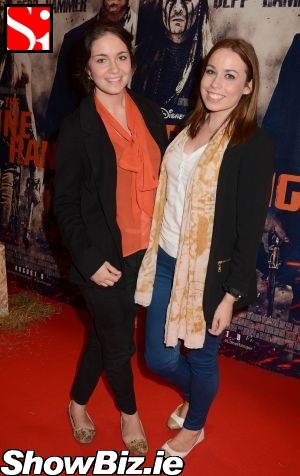 Vicky Kelly, Laura McGinn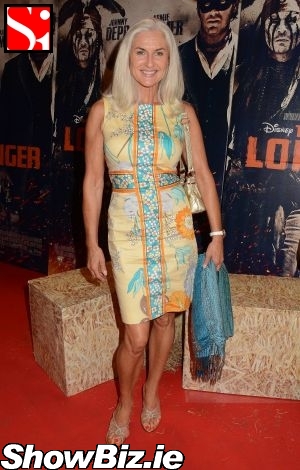 Olivia Tracey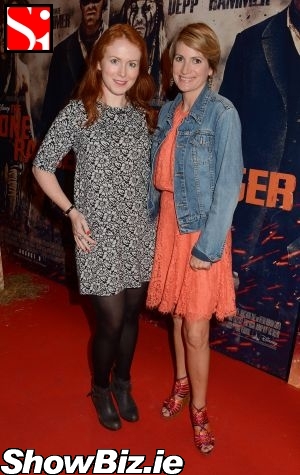 Orla Hannon, Louise Osbourne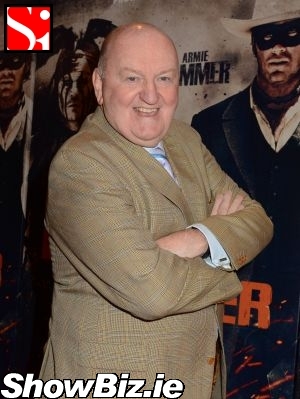 George Hook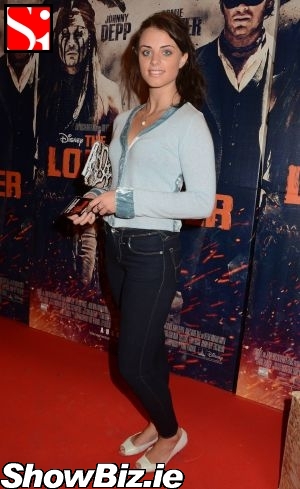 Isabella Domville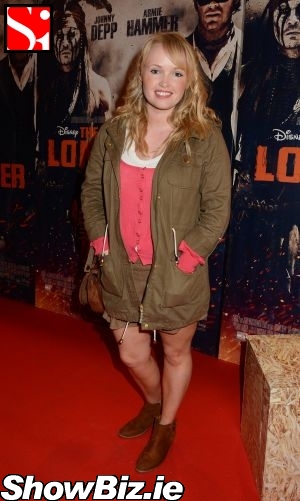 Slaine Kelly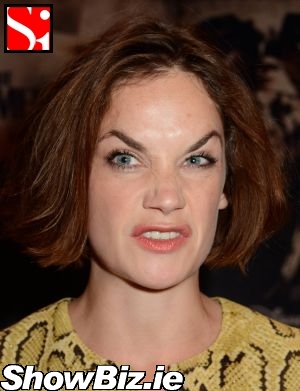 Ruth Wilson