Vogue Hangs With The Stylists...
The soon to be Mrs McFadden, Vogue Williams is about the town at the moment prepping for her big fat Italian Wedding. But before the-off the model DJ has a lot of stuff to sort, we snapped the Howth honey hanging with stylists Courtney Smith & Michael Doyle last week...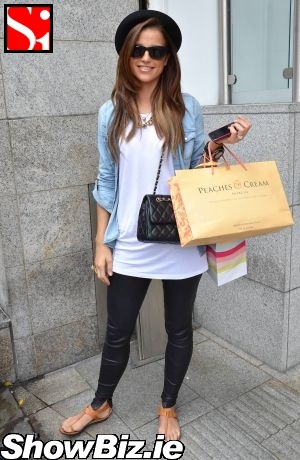 Vogue Williams
At the tender age of 26 the lovely Vogue Williams is running around about town every day getting ready for her glossy celebrity wedding. Seeing as she's been based in Australia all year, most of her somethings old new borrowed and blue have been put together over the past few days and weeks. Busy gal.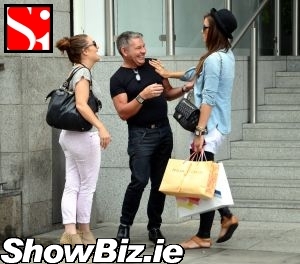 Courtney Smith, Michael Doyle, Vogue Williams
We spotted her good self last Friday afternoon coming from lingerie & bridal store Peaches & Cream and hooking up for a pre wedding pow wow with Peter Mark hair stylist Michael Doyle and fashion stylist Courtney Smith at the Stephens Green Shopping Centre. If those two style queens are on the case we have no doubt that our Vogue will look fab on her big day.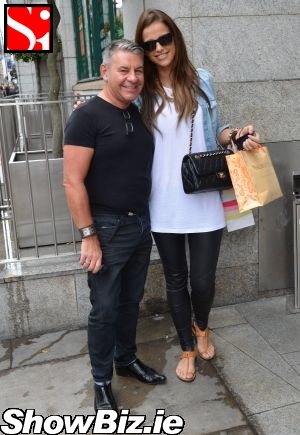 Michael Doyle, Vogue Williams
Now, we don't know what was discussed but this bunch were all-a-twitter later in the day giggling about Vogue's wedding day vibe... But they didn't let the cat outta the bag, apparently it's all hush hush... Feckin' twitter teasers.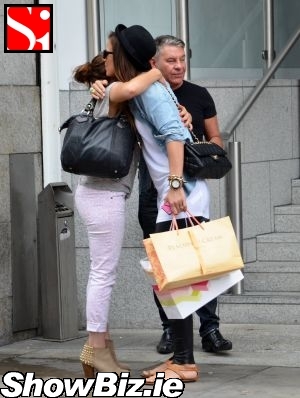 Courtney Smith, Michael Doyle, Vogue Williams
So there you have it folks, these are our last few days with Vogue as a single lady... Soon she'll be saying "I do" to the lucky Brian McFadden over in that there Italy... Swore we wouldn't but we always cry at weddings. Sniff.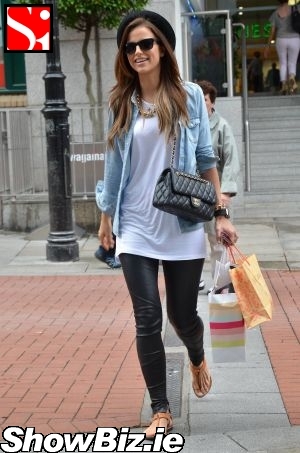 Vogue Williams