The RDS Horses For Courses...
Yes folks, it's that time of the year again when every self respecting woman in Ireland goes a bit weird and heads to The RDS for the Dublin Horse Show and ner a one of 'em goes near the nags. Nope. They stick feathers in their hats, break out the Debs dresses, and compete in Ladies' Day clothes coordinating competition...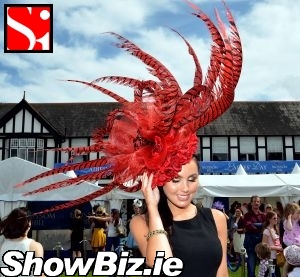 Sinead Noonan
We're gonna make this one brief, as Peter Griffin might say: on your mark, get set, terrible... Yup. Yesterday was that day of the year when the women of Ireland go bonkers wearing overly matched clothes in order to win Ladies' Day... Makes the Lovely Girls Competition look sophisticated so it does... Gotta coordinate. Gotta.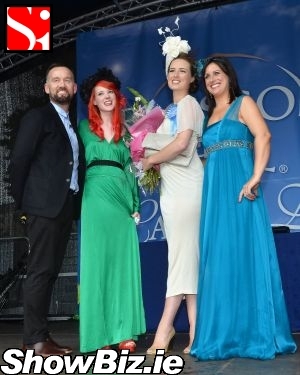 Brendan Courtney, Sorcha O'Raghallaigh, Lucy Gilmore Murphy, Lucy Kennedy
Ahhh but it's all just a bit of fun, you say... It is in me arse! These women take this Ladies' Day malarkey damn serious. Just look at the amount of crazy clothes coordinating going on and all the queuing and parading... Mental. And it's called The Horse Show for some reason.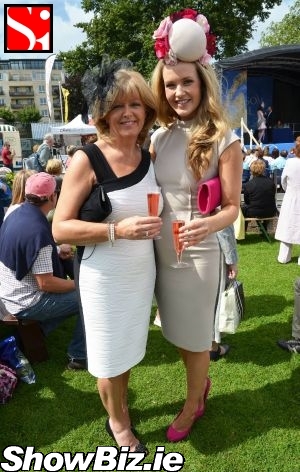 Aoibhin Garrihy & mother Clare Garrihy
This year Lucy Gilmore Murphy won Best Dressed Lady and got on the six-o-clock news, Elaine Bury was runner-up. Mark Flood won Best Dressed Man. Judges were Brendan Courtney, Sorcha O'Raghallaigh, and Lucy Kennedy. Bless 'em... Like, gotta stop huffing goat cheese, Ireland is a surreal place.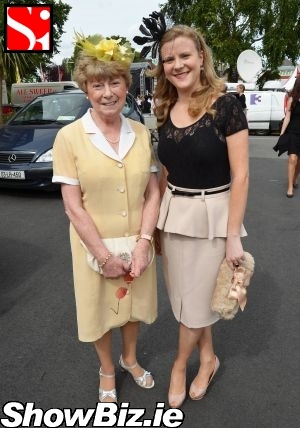 Nuala Carey & mother Anne Carey
So there you have it folks, proof that it's still the bloody 1950s... Right here. Right now. Right, off to match up coordinating hat, bag, gloves, belt, umbrella, and shoes... Please. Make. It. End.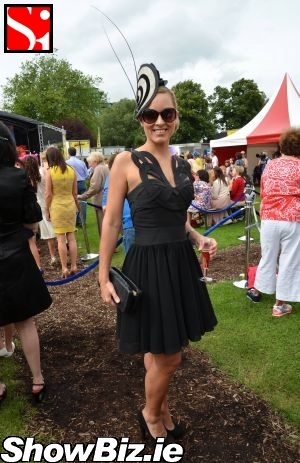 Kathryn Thomas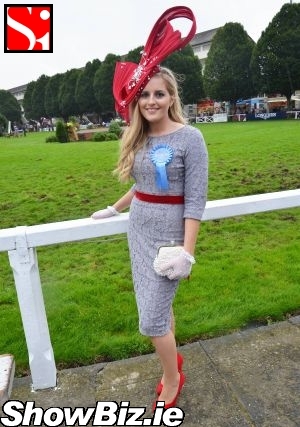 Elaine Bury (Runner-Up)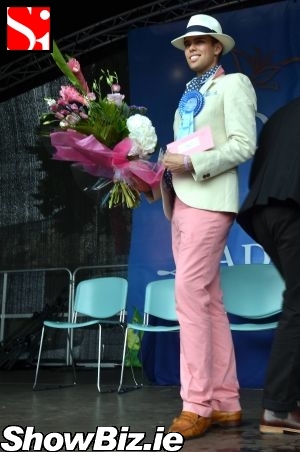 Mark Flood (Best Dressed Man)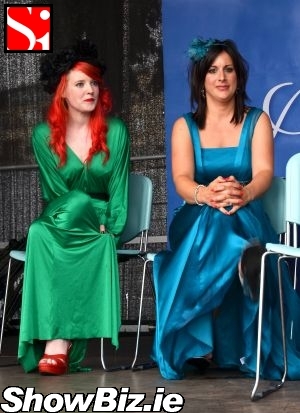 Sorcha O'Raghallaigh, Lucy Kennedy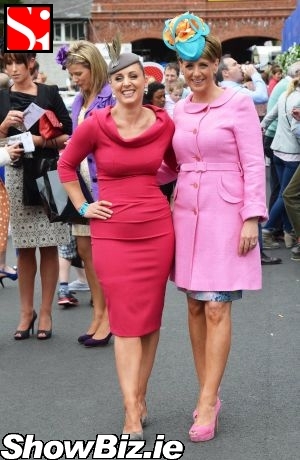 Sinead Desmond, Sybil Mulcahy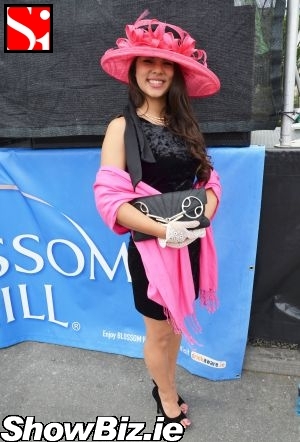 Hannah Little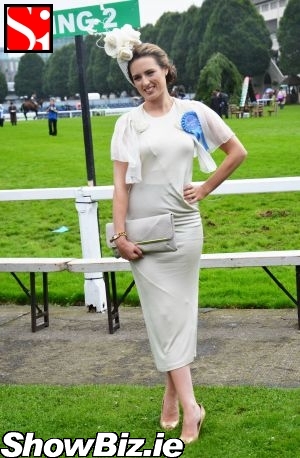 Lucy Gilmore Murphy (Best Dressed Lady)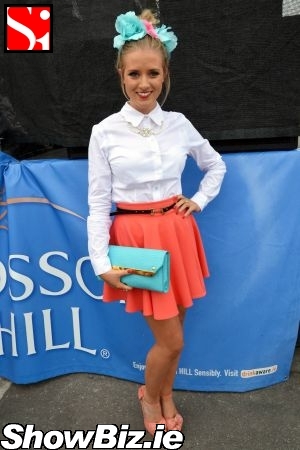 Judith Keys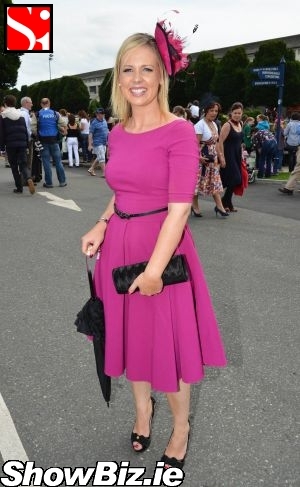 Emma Murphy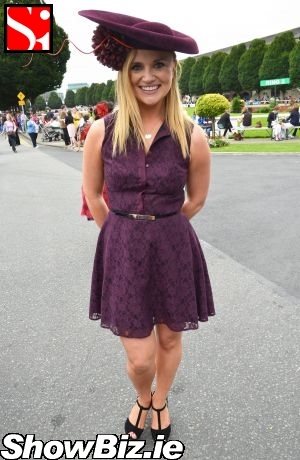 Karen Koster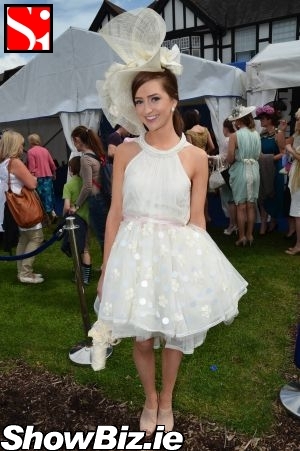 Yvette Byrne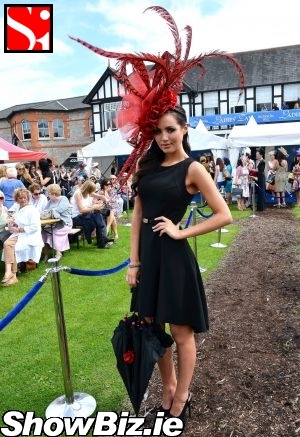 Sinead Noonan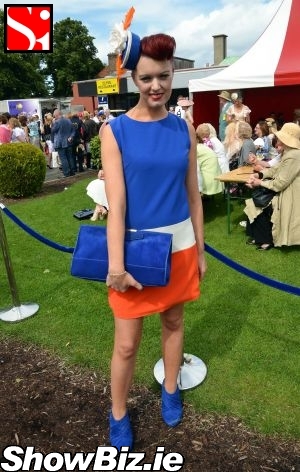 Cora Byrne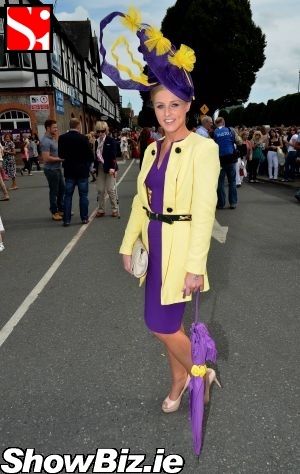 Caroline Brennan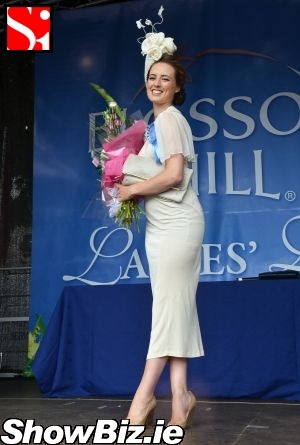 Lucy Gilmore Murphy (Best Dressed Lady)