It's The Hot Roz Bainisteoir...
We're not that aware of former Miss Universe Ireland Rozanna Purcell's background folks other than she hails from Tipperary and has unfeasibly plump lips. Saying that, she's now up to her slender neck in dirty football socks as herself and British soccer WAG Jessica Lawlor go head-to-head in RTE's Celebrity Bainisteoir...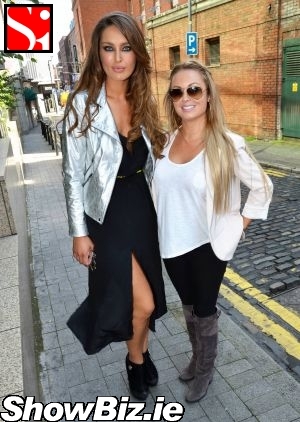 Rozanna Purcell, Jessica Lawlor
May as well say it now, we've never actually watched Celebrity Bainisteoir. Like, it's all a bit down-country for our tastes, plus we're not too sure how having some random 'celebrity' type with no background in GAA as a manager of a Gaelic football team would make the lads play any better... Maybe they just yell "come on!" a little better from the sidelines or something...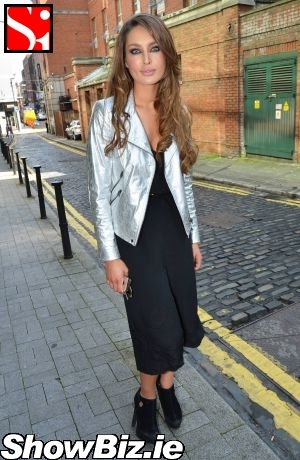 Rozanna Purcell
Now we're not saying that our Rozanna Purcell isn't a great manager of sports men, she may indeed be the new Alex Ferguson of the GAA. Yet it all screams of weak Irish reality TV to us... Although, we'd play out of our socks if The Hot Roz promised to serve up orange quarters in one of her trademark bikinis at half time. Yup. That'd motivate us.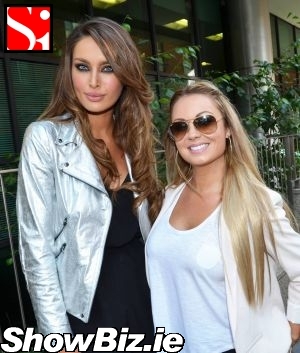 Rozanna Purcell, Jessica Lawlor
So there you have it folks, Ireland's only model worth talking about these days Rozanna Purcell has a team of lads going head to head with Jessica Lawlor's wee players... She of Stephen Ireland fame... Wait there, the lovely Jess can't even get our Steveo to play for Ireland nevermind motivate a team of GAA bhoyos... Ah here, this whole Celebrity Bainisteoir makes no sense. Maybe we shudda actually listened to the two gals on Today FM this week rather than just papping them outside... Facts folks. That's always been our weak point.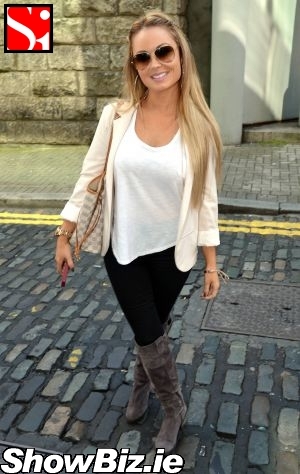 Jessica Lawlor