Obligatory Katie Taylor Story...
Okay. So we know every single electronic and hardcopy publication in Ireland is gonna be running Katie Taylor today, and rightly so... We snapped the golden girl yesterday as she landed in Dublin with the rest of the Irish Olympic boxing squad, and yes, she's as awesome and humble as everyone says she is...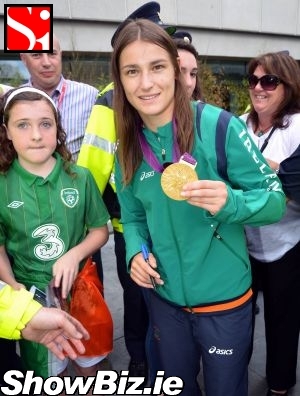 Katie Taylor
The public were warned away from Dublin Airport yesterday, apparently it was going to be a press only affair so there wasn't a chance of anyone getting anywhere near Katie Taylor, John Joe Nevin, Michael Conlon, Paddy Barnes or the rest of Ireland's returning Olympians. Not so...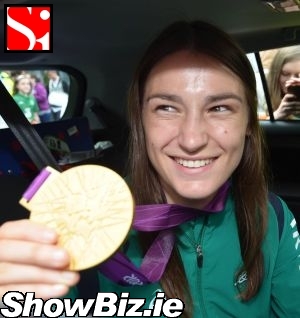 Katie Taylor
Saying that, security was so tight at the airport yesterday that even some press photographers couldn't get near the official homecoming action. Yup. Snappers needed full accreditation and a passport to get access to the press area, so that was our lads left out in the cold. ShowBiz.ie snap hounds couldn't get a dog license never mind a passport... One of 'em got mistaken for Bigfoot once. True story. DNA tests and everything.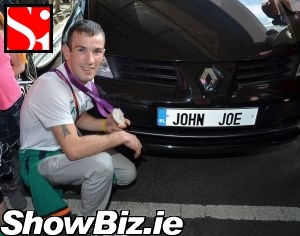 John Joe Nevin
But with all the red tape and accreditation no one told our Katie and the rest of the boxers that they couldn't mix with the unwashed public at the airport. That's right, our medal winners were only too happy to pose with well-wishers and fans despite the official line stating they would be whisked out privately in blacked-out cars. Good on yis lads!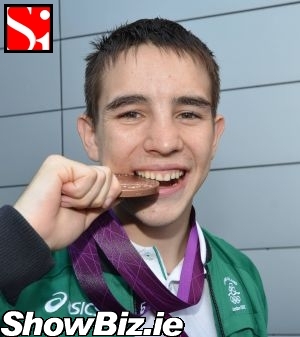 Michael Conlon
After the four world punching medallists landed they did all the obligatory press stuff, hung-out with fans, then they were all rushed away to their respective local homecoming ceremonies. Katie went to what we're calling Braystock, John Joe went One Direction to Mullingar, and Paddy & Micheal ended up on the bloody Titanic in Belfast! A crazy day for all of 'em.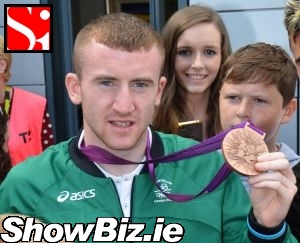 Paddy Barnes
So there you have it folks, the London Olympics are over and our Irish Olympians are home. Well done to each and every one of them and more specifically Kenneth Egan's RTE blazers... Ah we were spoilt with great telly these past few weeks... Come on Rio, top that.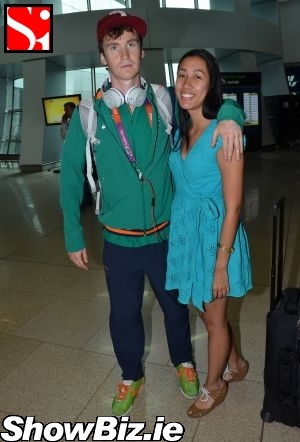 Ciaran O'Lionaird (1500m Runner) & girlfriend Stacy Kate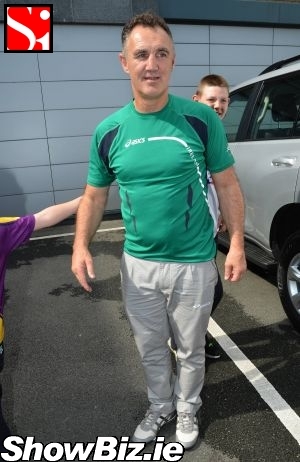 Billy Walsh (Irish boxing coach)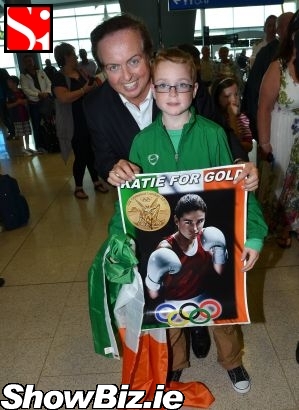 Marty Morrissey & fan Daniel Burke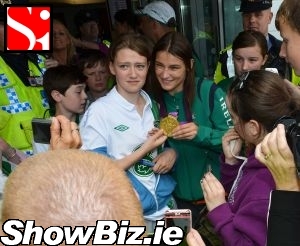 Katie Taylor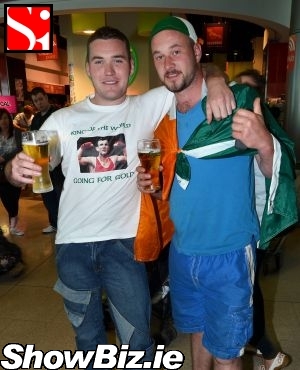 John Joe Nevin's cousins Michael Nevin & Hugh Nevin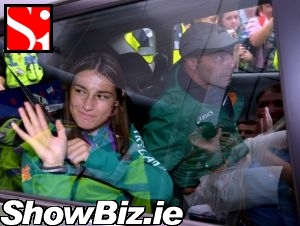 Katie Taylor & father Peter Taylor