The Amber Light For Vogue...
With Brian McFadden laid-up with food poisoning it was down to his future wife to address the crowds in Dublin yesterday at the Gay Rights march. Yup. Vogue Williams supported her sis Amber & all Irish same-sex couples in their bid for equal rights...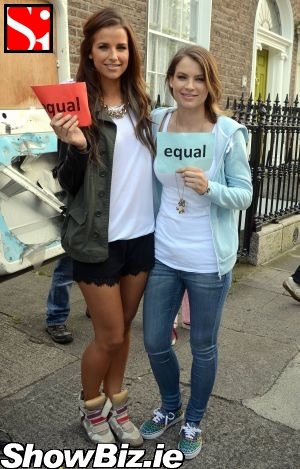 Vogue Williams & Amber Williams
Irish laws always perplex and frustrate us folks. When it comes to doing the right thing all our politicians worry about is keeping their cushy jobs rather than progressing Ireland as a fair and just society. Disagree? Well you're probably not one of the thousands of women heading to the UK for an abortion this month.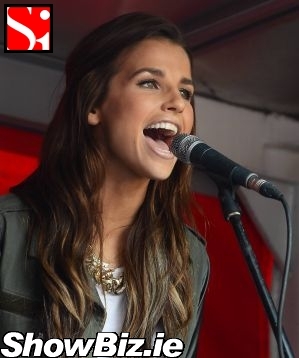 Vogue Williams
But at least the good people under the rainbow banner aren't taking it lying down... The gay and lesbian elements of our people took to the streets yesterday asking for parity with straight couples when it comes to the issue of marriage...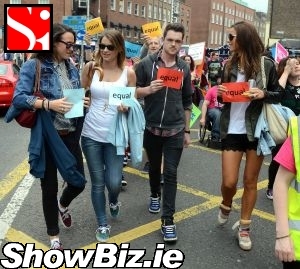 Vogue Williams & Amber Williams & friends
This one is a no-brainer folks. Law makers of Ireland, give same-sex couples equal rights when it comes to marriage and everything else... We'll just look back at this issue in years to come and be mortified at backward Irish laws in 2012... I remember when...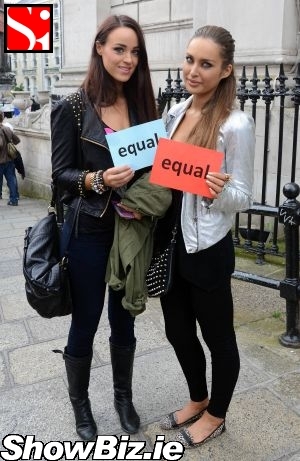 Emily McKeogh, Rozanna Purcell
So there you have it folks, it's legal for our Vogue to marry a fella that used to be in Westlife yet her sister Amber can't tie the knot with her life partner... Give same-sex couples equal rights or, at least, ban our Bri from marrying anyone else after Vogue. Two marriages is enough for one man.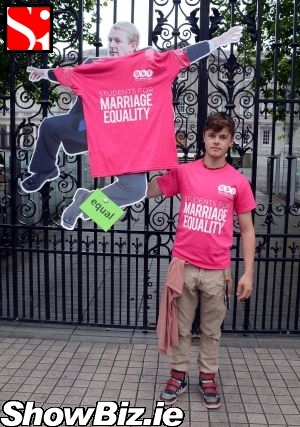 William Meara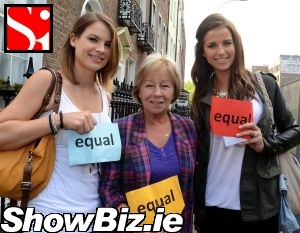 Amber Williams, Eilish O'Carroll, Vogue Williams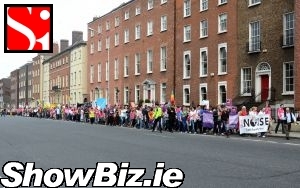 Gay Rights March 2012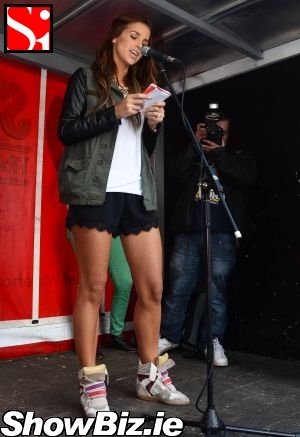 Vogue Williams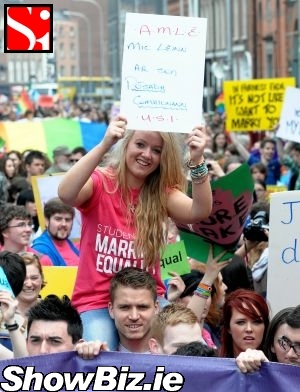 Gay Rights March 2012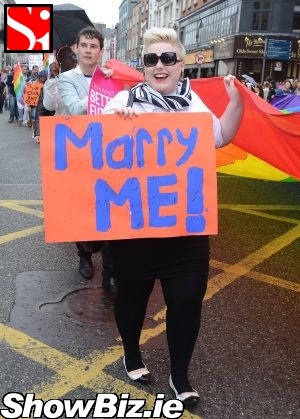 Gay Rights March 2012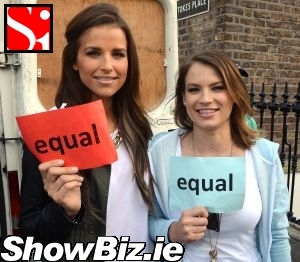 Vogue Williams & Amber Williams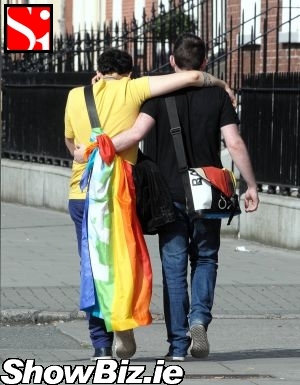 Gay Rights March 2012