Her Vogueness Back To Wed...
With the likes of traditional ShowBiz.ie stalwarts Georgia Salpa & Vogue Williams now plying their modelling trades on foreign shores, things sure have got quiet around these here parts. But good news folks, Her Vogueness is home at the mo getting ready to rock that body down the aisle...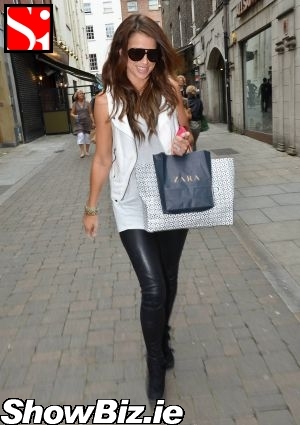 Vogue Williams
Sometimes we feel like a celebrity creche, they start off taking their first tentative steps into the world of ShowBiz on these here hallowed pages before hitting the heights and taking off around the world... But do they ever write? Do they heck... Sniff. Not even a bleedin' postcard.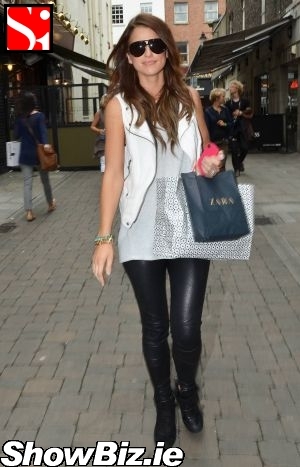 Vogue Williams
But whenever they sneak back into town we're always here with yellow ribbons wrapped around our website. So we were only delira to bump into Vogue Williams as she went shopping in Dublin City yesterday. Yup. She's getting ready to marry our very own Brian McFadden in Italy real soon... They better have us booked into a decent hotel.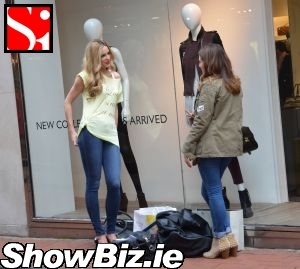 Sarah Morrissey & guest
And speaking of quality Irish models on the up, we also spotted high fashion catwalker Sarah Morrissey chatting to a pal on Grafton Street yesterday... Looking fab, we've actually never seen our Sarah on an off day. Born to do it.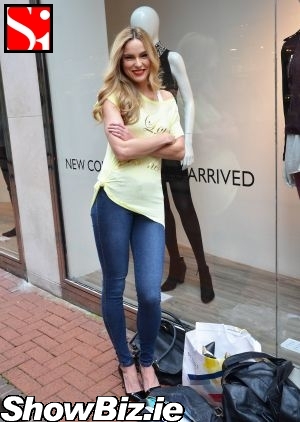 Sarah Morrissey
So there you have it folks, the streets of Dublin are lined with lovely models just hanging out looking hot. This would be the best city in the world to live if only we could put a roof over the place… Dear summer, stop being a dick.