Tara Reid Stars in Hairspray...
There's that awkward moment you dread folks, you know, when you introduce your girlfriend to your parents. Well, the Jedward lads had a similar experience last week when their girlfriend-of-sorts Tara Reid met the hardcore Jedite fanbase at the airport. Luckily she was disguised as a 13 year old girl...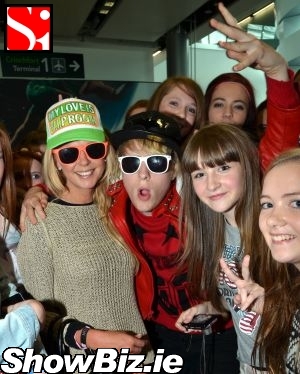 Jedward & Tara Reid
The insanely loyal Jedward fans haven't really taken to Hollywood actress Tara Reid's strange fascination with the Grimes boys and they let her know it via Twitter and other Social Media outlets. Tore strips off her so they did... So the shrewd lads introduced the American Pie starlet to inner circle of Jedmaniacs at Dublin Airport last week. Hands across the water and all that.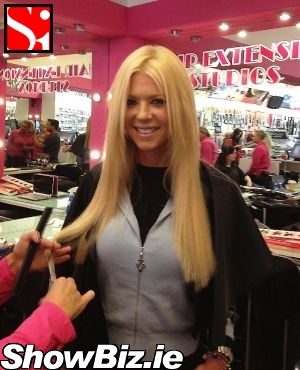 Tara Reid
Now, we're not sure if this spontaneous act of diplomacy worked on the broader clan of Jed as we could still see some rather spicy language being directed towards our Tara on Twitter after the intro... Don't let their wee innocent faces fool ya folks, some of 'em Tweet like sailors on leave.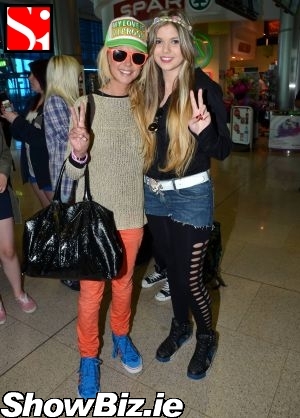 Tara Reid & Jedward fan Emily Jade Elliott
Anyhoo, Jedward took their walking talking living doll out on a date last Saturday night for a wee boogie at Lillies Bordello. Before hitting the tiles Tara got her blonde extensions topped up at the Hairspray store on Wicklow Street for a 2nd time in a week.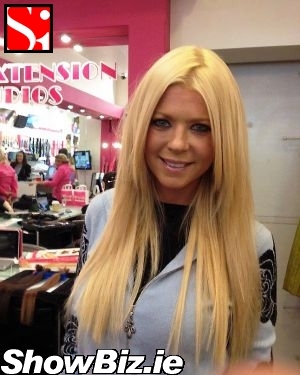 Tara Reid
Well, she probably needed new tresses applied after going on-her-ear while on stage with Jedward in Sweden. She's no spring chicken and looking her best while keeping up with the bouncy twins is no mean feat... Still, the Hairspray guys sure did a good job her 'do' – she's almost part of the furniture now down Wicklow Street way.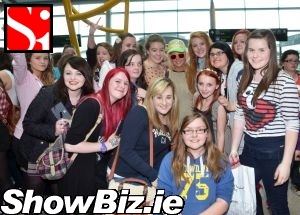 Tara Reid & Jedward fans
So there you have it folks, Tara Reid seems to have moved-in with Planet Jedward and is trying to win over the cynical Jedite massive. Might take more than dressing-up like a teenage girl and getting in fancy hair extensions every other day to mollify the hardcore fans… They're a tough bunch of teens.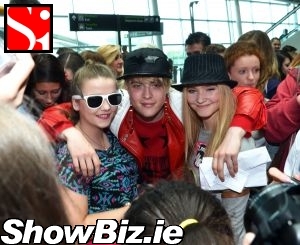 Jedward & fans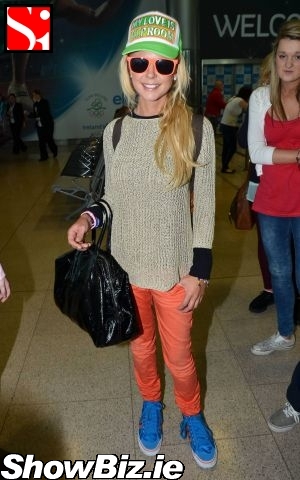 Tara Reid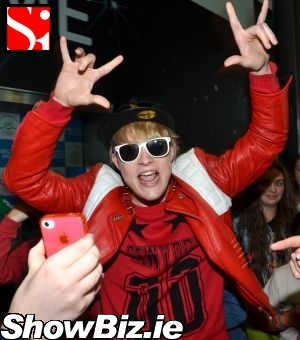 Jedward & fans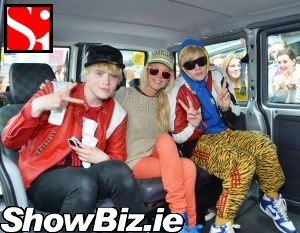 Jedward & Tara Reid