Holly Is Miss Ireland 2011...
We hate to say we told you so folks but we told you so. Yup. As we stated way back at the beginning of this beauty pageantry quest, Holly Carpenter surely would become and thus became Miss Ireland 2011. A total shoo-in. Now, if only Uncle Gaybo would stick his neck out we'd have a 100% record...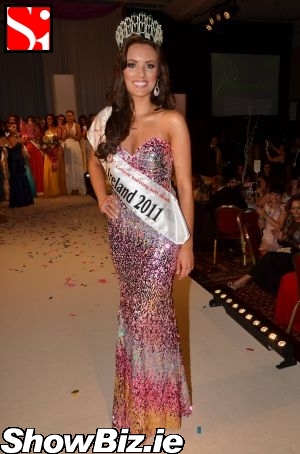 Holly Carpenter (Miss Ireland 2011)
It wasn't really all that hard to predict Holly Carpenter would become Miss Ireland 2011. She has that whole Miss Ireland aura about her and that family background thing going on too. An all round class act we think you'll find. Not that the other gals weren't up for the challenge, most of 'em really scrubbed up well on the night.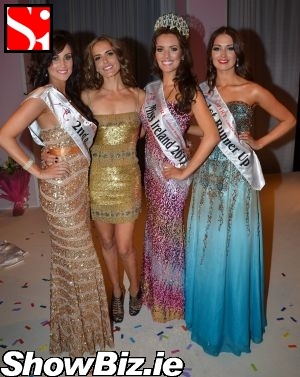 Aisling Alcock, Sophie Anderton, Holly Carpenter (Miss Ireland 20110, Rebecca Maguire
Last Saturday night Holly Carpenter grabbed the Miss Ireland tiara with runners-up Aisling Alcock and Rebecca Maguire nipping at her high-heels all the way. UK model Sophie Anderton was among the celebrity judging panel with Ray Shah and Sinead Desmond hosting the whole shimmering shebang. What a night it was... Best one yet, well done to all concerned.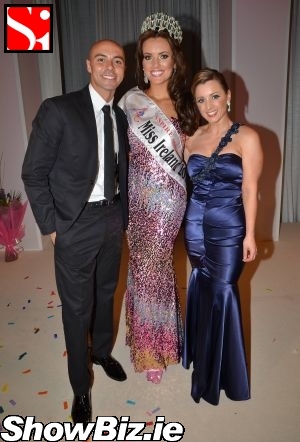 Ray Shah, Holly Carpenter (Miss Ireland 2011), Sinead Desmond
It all went down at the plush D4 Ballsbridge Inn with the lovely Emma Waldron (Miss Ireland 2010) graciously handing over her crown... To be fair to the organisers, this year had probably the highest standard of MI girls we can remember. There may well be a future winner amongst the other gals yet...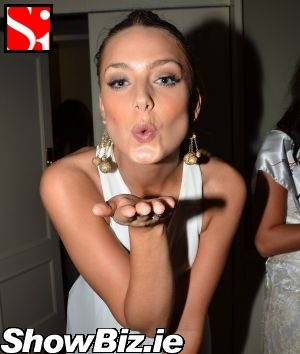 Emma Waldron (former Miss Ireland 2010)
And rather than prattle on, we'll just run the photos... One last point of order - Holly Carpenter is the LEAST orange Miss Ireland (or Miss Universe Ireland) winner we can remember for many a year... No tango orange hands or anything! Have they finally copped on? Doubt it.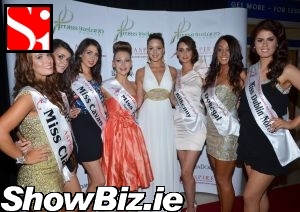 Emma Waldron & Contestants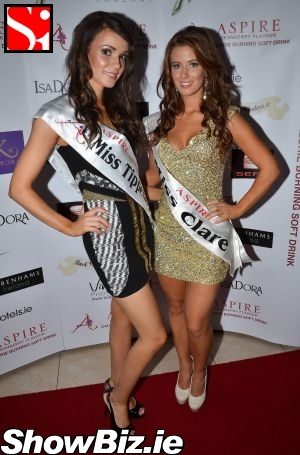 Esme Mansergh Wallace, Esther Woods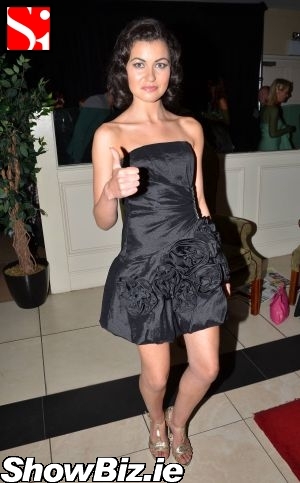 Yasmin Hamouda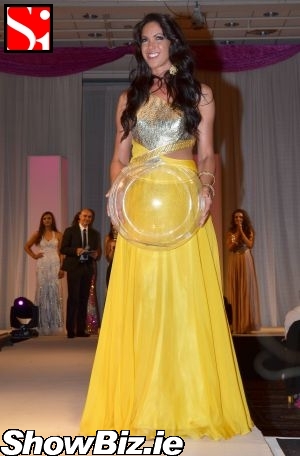 Ruth Melody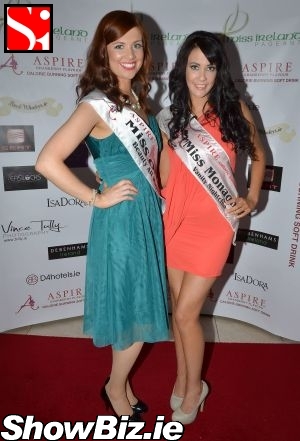 Teresa Casserly, Kathryn Gannon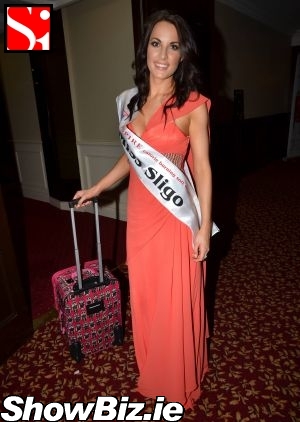 Gayle Kelly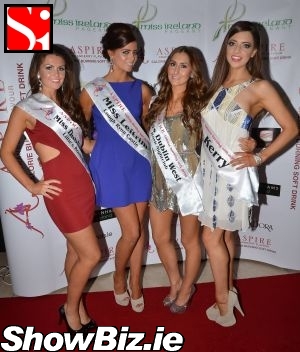 Liz Dunne, Megan Ryan, Annemarie Elliot, Niamh Geaney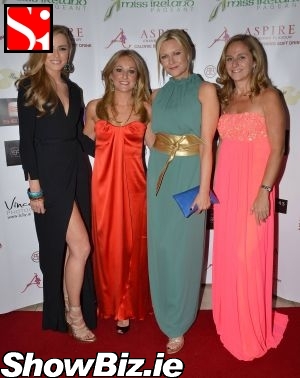 Sarah Morrissey, Elaine Butler Doolan, Laura Bermingham, Debbie O'Donnell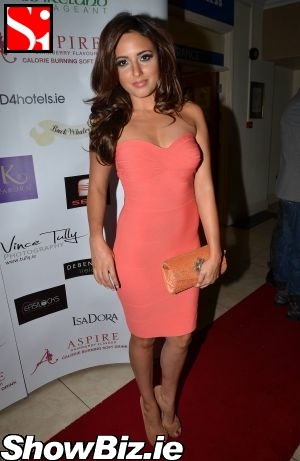 Nadia Forde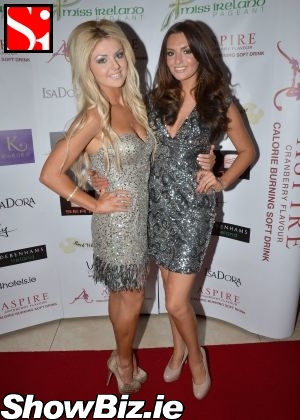 Rachel Wallace, Lisa Nolan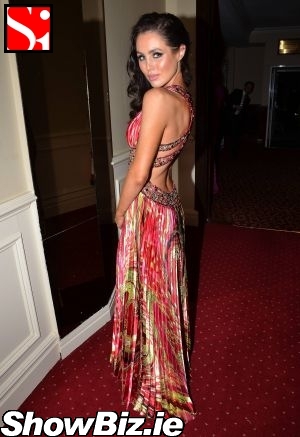 Sinead Noonan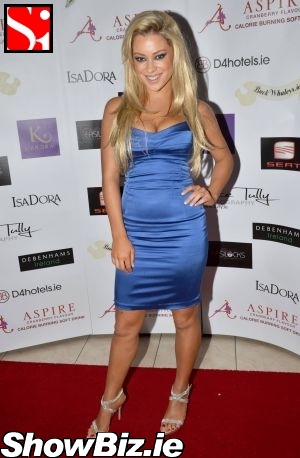 Hazel O'Sullivan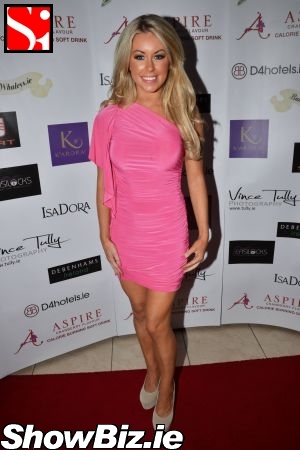 Tiffany Stanley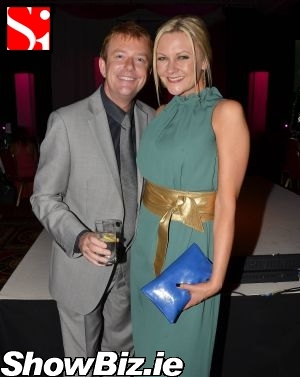 Alan Hughes, Laura Bermingham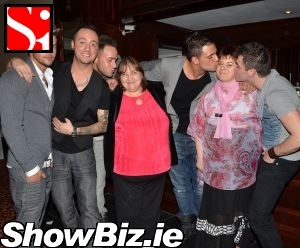 Element with fans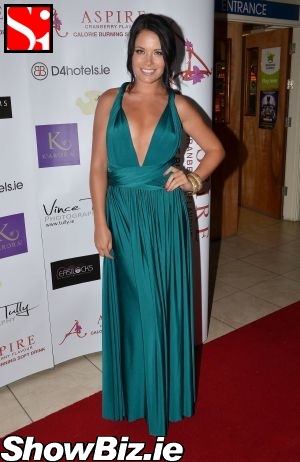 Michele McGrath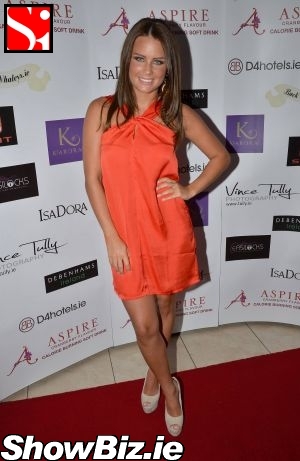 Jodie Wood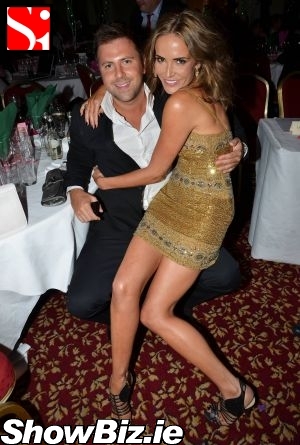 Sophie Anderton & boyfriend James Simpson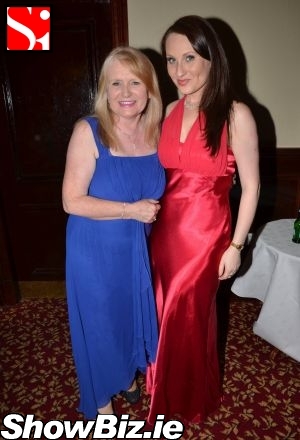 Cathy Harris, Sonia Harris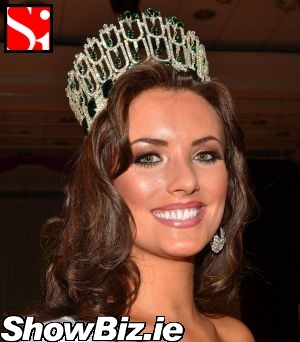 Holly Carpenter (Miss Ireland 2011)