Georgia's Mountainous Task...
Sad news folks. ShowBiz.ie may have to close down for a spell. Yup. Turns-out Georgia Salpa is off to climb Mount Kilimanjaro alongside Daniella Moyles, Lo-Jo (Louise Johnston), and Rozanna Purcell. With that lot away and The Vogue not talking to us, sure there will be feck all else to write about...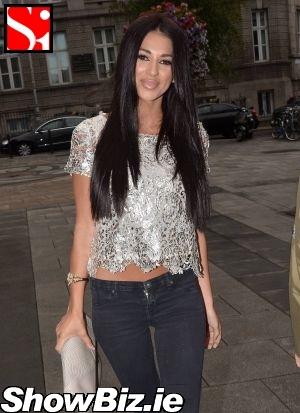 Georgia Salpa
October sure will be a slow month here at ShowBiz.ie Sewers when the likes of Georgia Salpa, Daniella Moyles, Lo-Jo, and Rozanna Purcell head off to Tanzania to climb up Mount Kilimanjaro for charity... Saying that, won't it be hilarious when one of our lumpy-headed paps jump out and starts snapping when they reach the top? Don't put it past us folks... We once went as far as Kilmuckridge.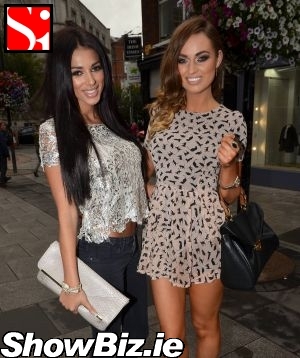 Georgia Salpa, Daniella Moyles
Last night saw a bit of a bash for the afore mentioned gorge gals and their 'Catwalk to Kilimanjaro' challenge at Harrys Bar. 'Twas a fundraiser... And where these lovely ladies go a lot more tend to follow...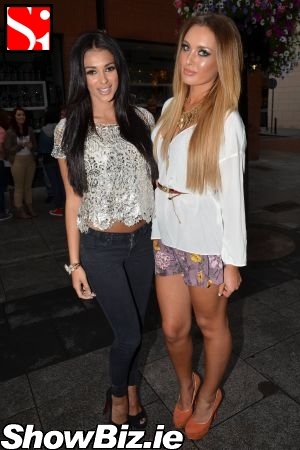 Georgia Salpa, Rozanna Purcell
Other guests at Harrys Bar included: Rachel Kavanagh, Geraldine O'Callaghan, Lynn Kelly, Mammy & Daddy Moyles, Mr Pussy, John Norton, Dylan McGrath, Alannah McGurk, Mickey Joe Harte & wife Louise Harte, Jacqueline Ryan, Maria Creighton, Karen Ingoldsby, Camile Ingoldsby, Jade Yourell, Aisling Burke, and many more...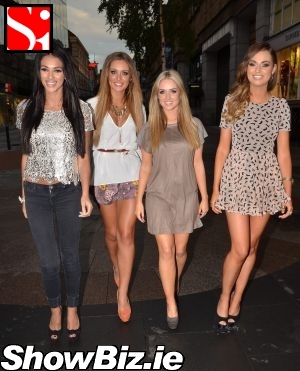 Georgia Salpa, Rozanna Purcell, Louise Johnston, Daniella Moyles
And before you lot of ShowBiz.ie cynics throw your eyes up to heaven, this task is all in aid of raising funds and awareness for the Make-A-Wish foundation. A proper charidee we think you will find.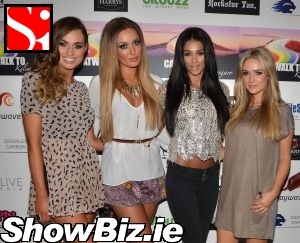 Daniella Moyles, Rozanna Purcell, Georgia Salpa, Louise Johnston
So there you have it folks. Having the survived the high altitude of fame she's gained since dating Calum Best, Georgia Salpa and her bezzie buddies are going to the top o' the world Maw! Quite literally... Right. We're off to get our schnappers inoculated and buy some climbing gear... Mount Kilimanjaro is in Africa riiight?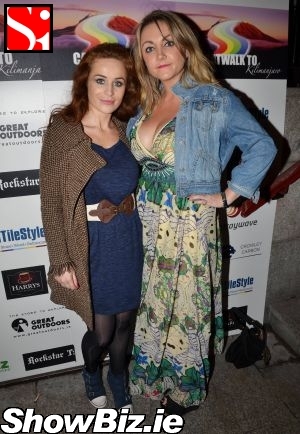 Jade Yourell, Aisling Burke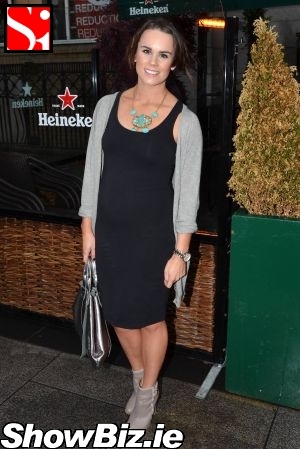 Rachel Kavanagh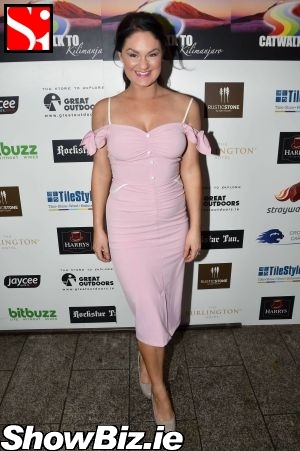 Geraldine O'Callaghan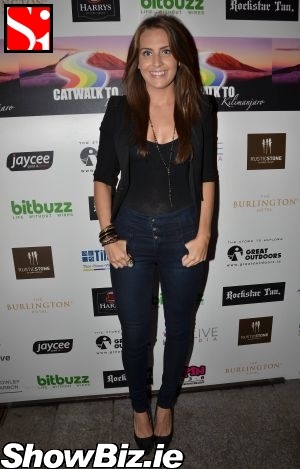 Alannah McGurk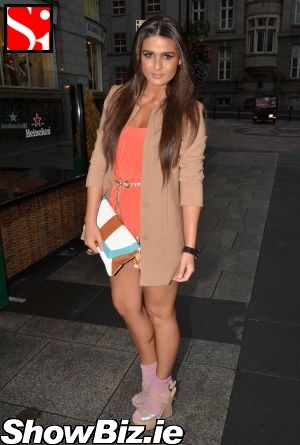 Lynn Kelly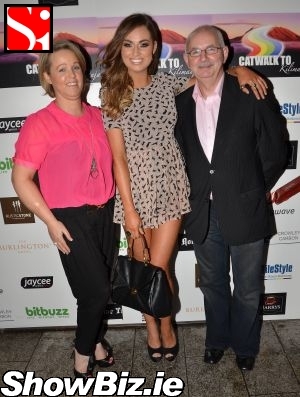 Daniella Moyles with Parents Pauline & Tony Moyles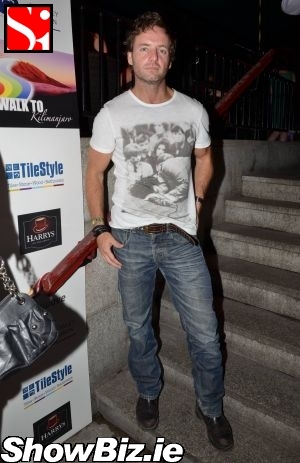 John Norton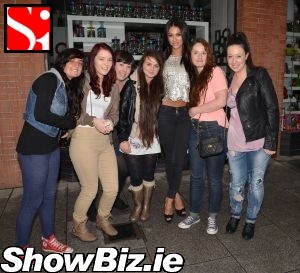 Georgia Salpa with fans Shaday Blake, Kim O'Toole, Sarah Brown, Chelsey Murphy, Leanne Brown, Ciara Brown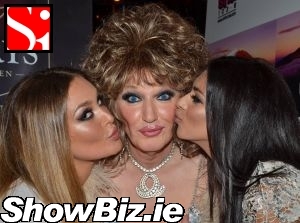 Rozanna Purcell, Alan Amsby (Mr Pussy), Georgia Salpa