Hey! Who Ya Callin' Horsey?
That time of the year once again folks when they schlap bright rosettes on over manicured mares all over at the RDS. They also award horses for jumping over fences... Tish. Boom. Yup. 'Twas was Ladies Day at the Dublin Horse Show 2011...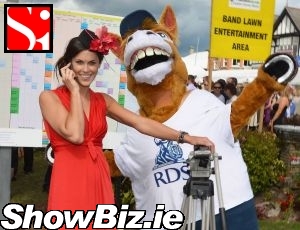 Glenda Gilson & Connor The Copail
Every year you crazy ladies get all dolled-up in yer Debs dresses and prance around the RDS in silly hats in the hope that Brendan Courtney & Sharon Corr (well, this year anyways) will notice you and award you like some prize pony. Yup. Women go to the Dublin Horse Show each year with not an ounce of interest in anything equine. Why? We just don't know. Someone explain this very Irish phenomenon to us. Please.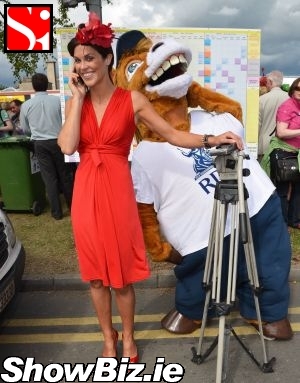 Glenda Gilson & Connor The Copail
The Glenda was there doing her whole Xpose reporter thing, but this year she got photobombed by Connor The Copail. Naughty. Either that or her fella Rob McNaughton is going to even greater lengths to avoid ending up on ShowBiz.ie... Still. They look good together.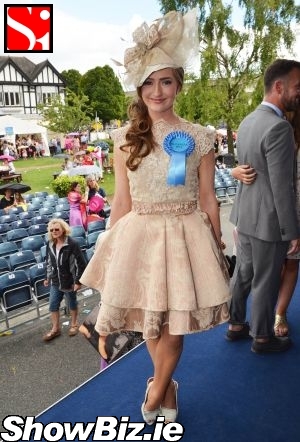 Yvette Foley (Winner: Best Dressed Lady)
This year Yvette Foley won Best Dressed Lady with a home-made ensemble of French lace and Hickeys curtains... It's like The Sound of Music, but Horse Show stylee... And stuff... Nice rosette.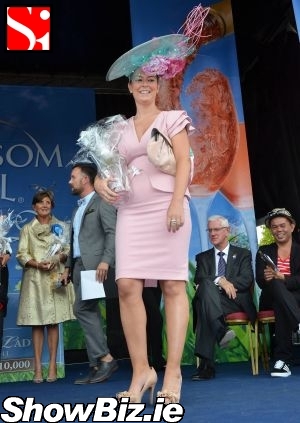 Alicia Foley (Runner Up: Best Dressed Lady)
Alicia Foley got runner up with Carol Kinealy getting most stylish hat and Sarah Kelly winning most colourful outfit... Note to anyone reading this now NOT from Ireland: We are sorry. We are really really REALLY sorry. No. We are REALLY really really really REALLY sorry. Seriously... Sorry.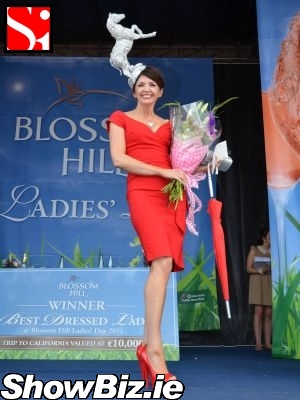 Carol Kinealy (Winner: Most Stylish Hat)
Other peeps at the Grown Up Debs Show Crossed With Crufts, oops, we mean The Dublin Horse Show included: Lucy Gilmore Murphy, Tracy Piggott, Lorna Nolan, Clare Kambamettu, Selina Fairbairn, Emma Fairbairn, Clodagh O'Connor, Patrice O'Connor, Catherine O'Sullivan, Sarah Hales, and oh so many more...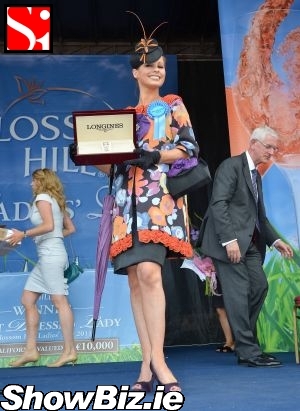 Sarah Kelly (Winner: Most Colourful Outfit)
Right. So there you have it folks, Best Dressed Lady at the DHS 2011... Anyone else just come to the conclusion that Ireland is just one massive perpetual Lovely Girls Competition with no beginning and no end that goes on forever in infinite dimensions? Or is that just us.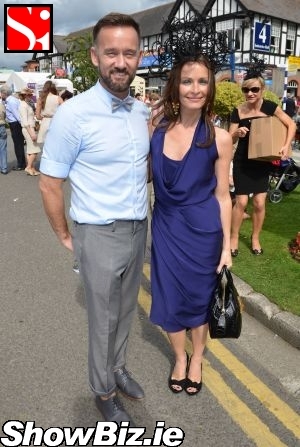 Brendan Courtney, Sharon Corr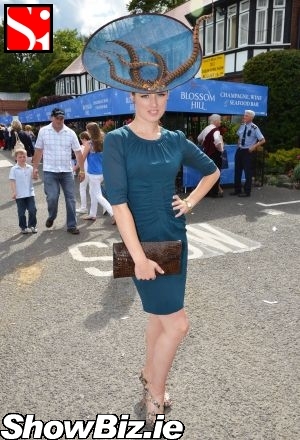 Lucy Gilmore Murphy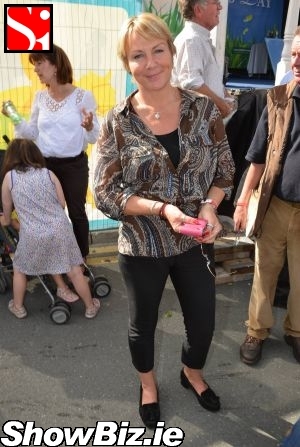 Tracy Piggott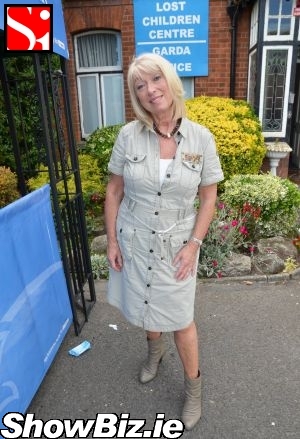 Anne Doyle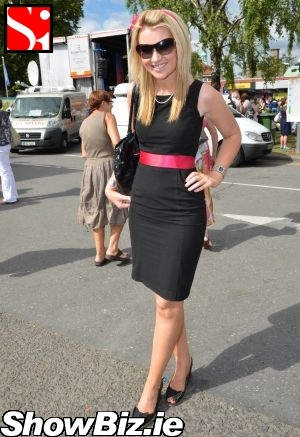 Lorna Nolan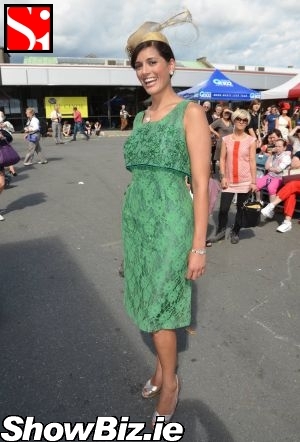 Clare Kambamettu (Rose of Tralee 2010)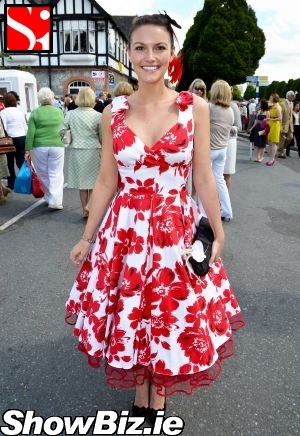 Selina Fairbairn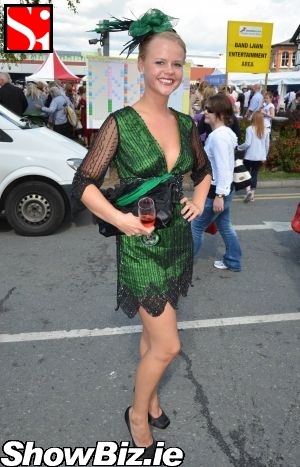 Emma Fairbairn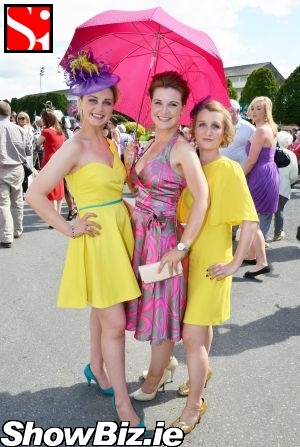 Clodagh O'Connor, Patrice O'Connor, Catherine O'Sullivan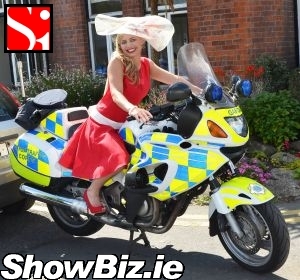 Sarah Hales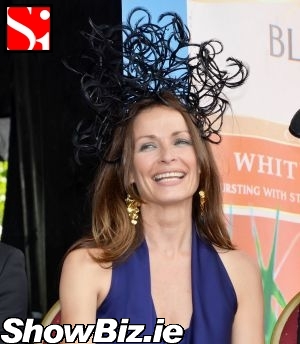 Sharon Corr (Judge)