Get Ready For O'Salty Folks...
Right. No one seems to be buying our Gorganzola topping of genius, thus, we're gonna give it another go... The deep down in the country woman's James Bond aka Daithi O'Se just got engaged to US Rose of Tralee gal Rita Talty. Put 'em together and what do you get folks? O'Salty! Fricken best fricken celeb couple fricken name like fricken ever...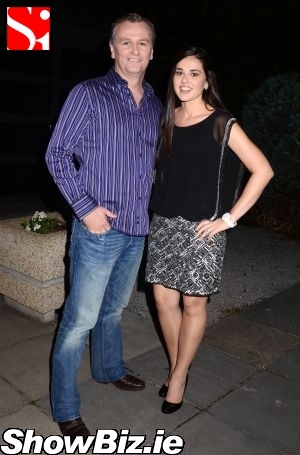 Daithi O'Se, Rita Talty
First two weeks in August are traditionally slow. Add in a recession come depression and a general sense of malaise and there's feck all going on in the ShowBiz world. Hence, we're scraping the barrel's arse to find features this week. In case you hadn't noticed. If it gets any worse we're gonna start watching Xpose for ideas... No. No. No... It could never get that bad... Could it?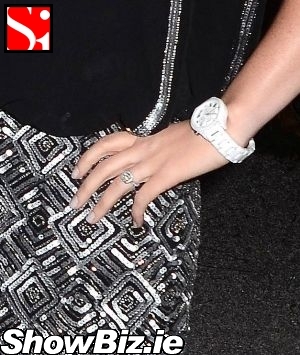 Rita Talty's Engagement Ring
Anyhoo, Irish speaking cowboy boot & loud shirt wearing RTE guy Daithi O'Se done the traditional Rose of Tralee presenter thing and nabbed one of the lovely girls. Ah well, least he had the decency to stick a ring on her finger unlike another former ROT presenter we could mention. Ahem. Ahem.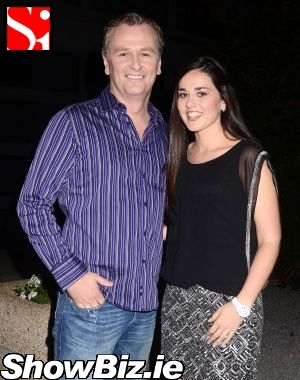 Daithi O'Se, Rita Talty
So now our Daithi is all loved up and engaged to Rita Talty it's only right we give him and his intended a proper amalgamated name. As is tradition around these here parts... We played around with Daithita before settling on O'Salty. Yup. This one's gonna stick. It has to. Otherwise we're gonna go back to never ending Georgia Salpa & Calum Best stories you scallywags, and no one wants that. No one.