Andre Band-Aids Jordan Tat...
Singer and (more notably) ex-husband of Jordan, Peter Andre, was in Dublin at the weekend flogging his book 'My World' at Easons. Despite reports that he'd gotten that infamous 'Katie' tattoo lasered off his wedding finger, the Mysterious Girl crooner was sporting a Band-Aid covering up the offending area...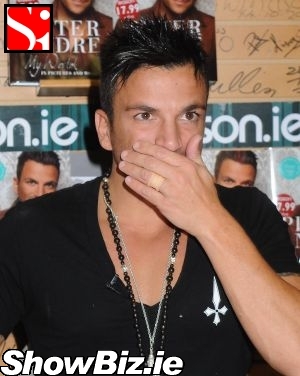 Peter Andre
Peter Andre's widely known as Mr Nicer Than Nice in the entertainment industry - he certainly has got a second bite at the ShowBiz cherry since he hooked-up with Katie Price in the I'm A Celebrity jungle a few years back.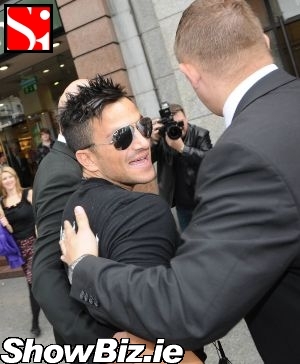 Peter Andre
Now he's away from the wife and she's married a new man - Pete's off releasing songs, hosting TV shows, interviewing celebs, starring in his own reality shows, and so many other numerous things. Is there nothing this fella cant do?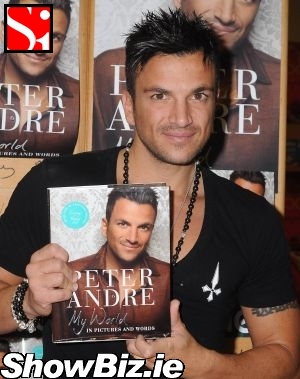 Peter Andre
Anyways, our Peter was in Easons last Saturday afternoon to spend a few hours with his adoring Irish fans and grab a bit o' publicity for his new book 'My World' from the many gathered paps...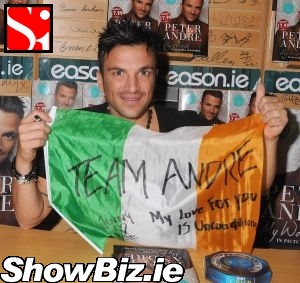 Peter Andre
Despite being constantly surrounded by security, PRs, PAs, and a full camera crew Mr. Andre was as nice as pie to everyone he encountered in Dublin including Xpose's Lisa Cannon who was only gushing about the dashing star... We reckon our Lisa would make a great next Mrs. Andre.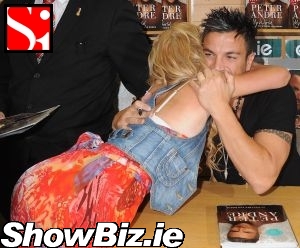 Peter Andre & Ciara Smith
Peter Andre's book My World is in Easons, and probably all other good book stores, now...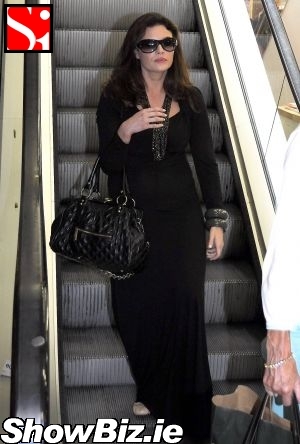 Lisa Cannon