Oi, Oi, Actual Models, in Dublin, Shocker...
Janey Mackers folks, when we sent one of our meek and slightly mouldy snappers along to the Dublin Festival of Fashion launch last night, the last thing we expected to see was actual fashion and proper fashion models at the event. Really? Well, in this town the words 'model' and 'fashion' get bandied around so much they've lost absolutely all meaning. I'm a model and so is my wife (vague Life of Brian reference)...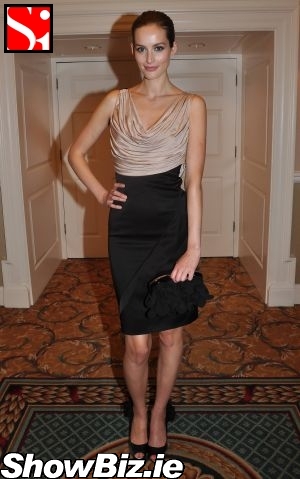 Isabelle Traber
When one of our bent-backed and bandy-legged snappers came face to face (well, face to kneecap) with the likes of Isabelle Traber and Teodora Sutra at the Dublin Festival of Fashion launch last night in the Westin Hotel, the poor drooling troglodyte had to double-check he was still in Dublin.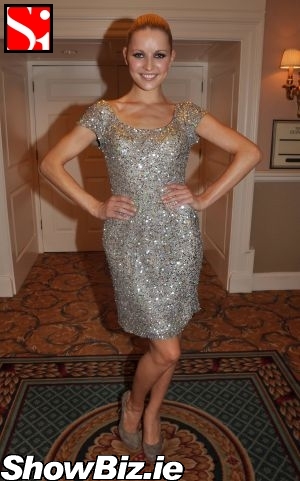 Teodora Sutra
For when we usually snap Irish models (in their knickers on Grafton Street) they tend to be barely five foot nothing, in platform pumps, head-to-toe in fake tan, dry hair extensions all over the gaff, and exhibiting those cheap French-tipped acrylic nails on at least 8 or 9 fingers. Not exactly Paris, London, New York material. More Kilmuckridge, Bettystown, Bundoran... You know who you are.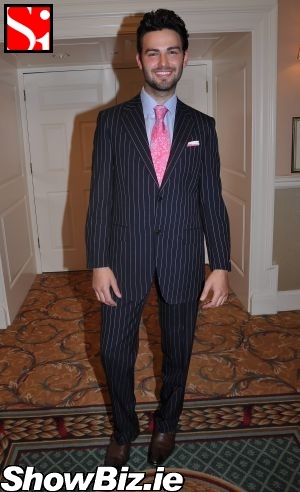 Sean Paul Gilbride
So it was a refreshing change to be surrounded by tall, leggy, natural looking models at the Dublin Festival of Fashion launch party last night. Yet so unusual for this wee backward one-horse town. For some reason we don't usually see the words 'Dublin' and 'fashion' in the same sentence without the words 'hasn't' and 'any'. Who knew?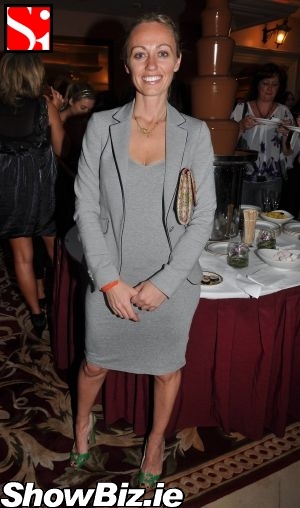 Clodagh McKenna
Annnnyways, guests at the launch included: Clodagh McKenna, Karen Koster, Sandra Morris, Claire Sweeney, Louis Copeland, Brendan Courtney, Sean Paul Gilbride, and many more...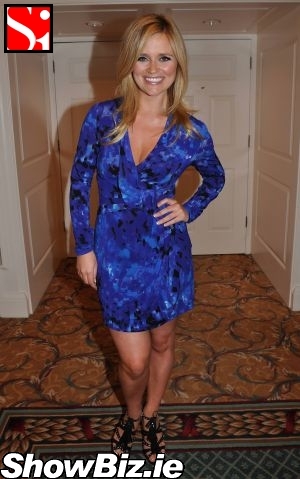 Karen Koster
You know what folks - one of these days Dublin is going to get style, then, where will ShowBiz.ie and our commentators be? On the boat, that's where.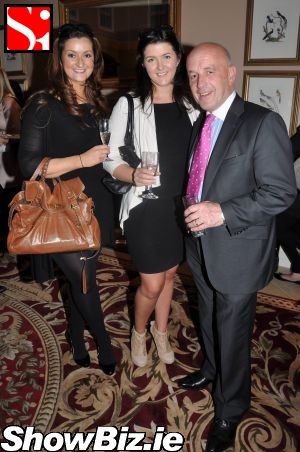 Sandra Morris, Claire Sweeney, Louis Copeland
The Dublin Festival of Fashion runs from the 1st - 3rd of October bringing fashion and beauty retailers in the Grafton Street and Henry Street area together... But let's face it, if they don't book certain tabloid friendly 'models' they aint gonna get any press coverage... Welcome to the Irish media folks. It sucks and simultaneously blows.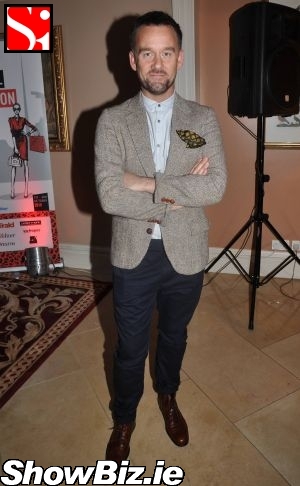 Brendan Courtney