Proof, Shane Hearts Shane...
What an epic night it was in Temple Bar last Sunday folks. The bould Shane MacGowan on stage with Damien Dempsey & Sharon Shannon for the high-kicking wink-and-elbowing Ceili Culture Festival 2010. And if proof were ever needed who Shane really loves, well, his shirt pocket said it all...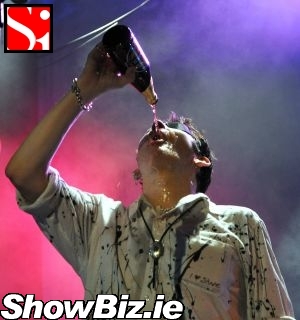 Shane MacGowan
Despite being in a permanent smoky haze of booze and pickled immortality, Pogues singer Shane MacGowan somehow manages to still look rather cool and dare-we-say-it fashionable. No mean feat when you consider he has taken to wearing an eye patch and has ner a feckin' tooth left in his head. The man's a national hero and a contradiction to modern science.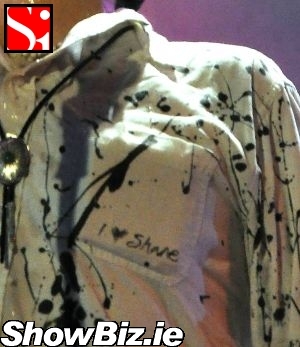 Shane MacGowan
Like, he cackles and hisses when he laughs, and mumbles inaudibly when he speaks - yet give him a mic and a few fiddle players and boy can he knock out a song. He was also rocking a Jackson Pollock inspired shirt at the Temple Bar gig with "I Heart Shane" embroidered on the pocket. And there we were thinking it was the gargle he loves most.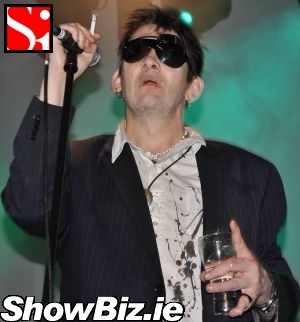 Shane MacGowan
Awww, we all heart Shane. Especially when he's dousing himself in Bulmers (or is it Magners?) Cider and banging out trad tunes to his home crowd like nobody's business... Ledge. A total one.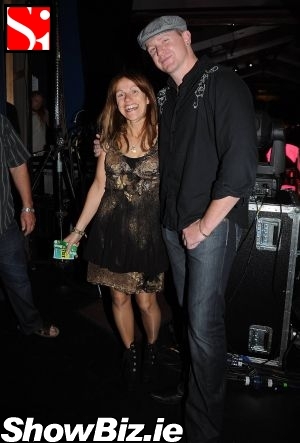 Sharon Shannon, Damien Dempsey
Our invincible Shane was joined on stage by other Irish traditional music greats Sharon Shannon and Damien Dempsey last Sunday night at Ceili Culture... Not enough for yis? Well, the night was compered by the multi-talented Michele McGrath and Eoghan McDermott off TG4...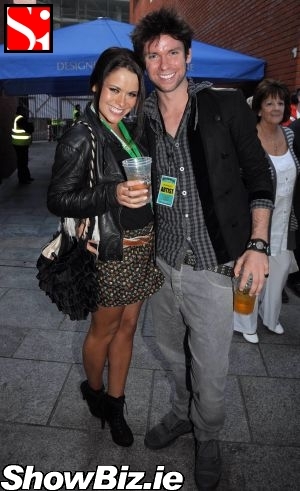 Michele McGrath, Eoghan McDermott
The outdoor gig was packed to capacity. Plus, we randomly spotted British comedian Lenny Henry in the crowd foot-slappin' away to diddly-eye music. Givin' it socks so he was.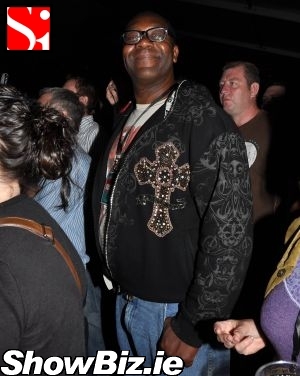 Lenny Henry
We also spotted hot Irish model soon-to-be 'Fade Street' Reality TV star Vogue Williams at the gig. Seems our Vogue is going with the surname Wilson these days folks... Like, has she got married or changed her last name for the telly or somefinck? Enquiring minds and all that...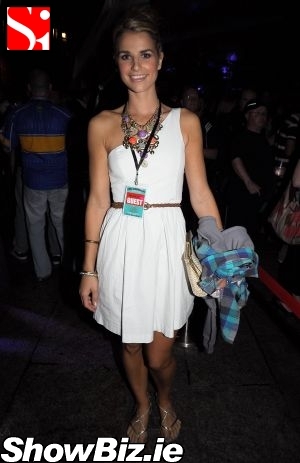 Vogue Williams (or is it Wilson?)
The Ceili Culture Festival 2010 was a welcome addition to the Summer schedule. This being one of the few Irish music festivals that doesn't require wellies, a tent, and chemical toilets. Plus itís only around the corner from our HQ. Thus, we fully endorse this type of thing.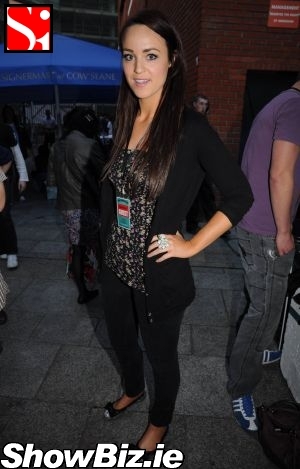 Emily McKeogh
PS - Damien Dempsey managed to out-ridiculous Shane MacGowan's booze soaked mad shirt. Another great feat in its own right.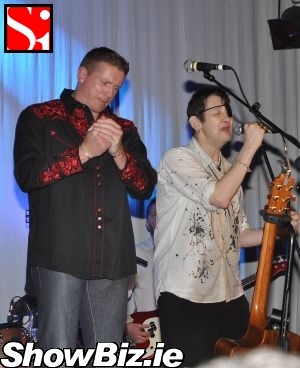 Damien Dempsey, Shane MacGowan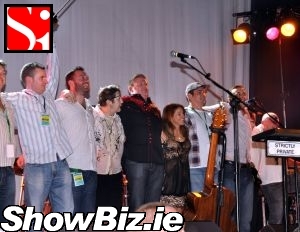 Shane MacGowan, Damien Dempsey, Sharon Shannon