Bono Supports His Pal Penn...
It got pretty hectic for us at the weekend just gone folks what with U2 frontman Bono throwing a 50th birthday bash for Hollywood A-lister Sean Penn. We caught-up with the VIP party peeps at Samsara on Friday night where the music and wine flowed into the wee hours...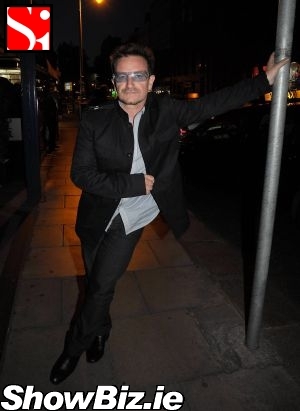 Bono
When our wee Bono throws a party he damn well pulls out all the stops. His Oscar winning buddy Sean Penn is in town at the mo to shoot the Paolo Sorrentino directed movie 'This Is The Place' with Bono's 19 year old daughter Eve Hewson. So the superstar singer made sure the Dead Man Walking actor wasn't all lonely on his big 5-0 in a foreign town.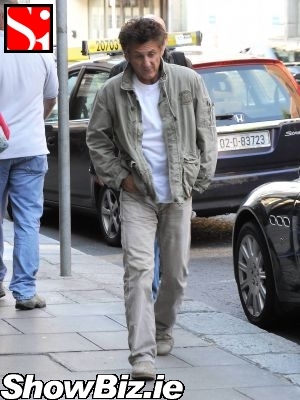 Sean Penn
Apparently it all kicked off on Friday in O'Donoghue's Bar with a private trad concert for Seanie from The Furey Brothers before moving on to Samsara lounge in Louis Murray's La Stampa Hotel where the cream of Irish musicians were lined up for an aul sing-song.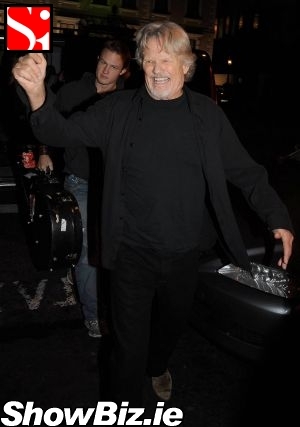 Kris Kristofferson
Sean Penn was entertained in the Samsara VIP Suite by the likes of Damien Rice, Neil Hannon & Cathy Davey, and Gemma Hayes. Even country music legend Kris Kristofferson dropped-by to keep the party going. Quality line-up by any standard.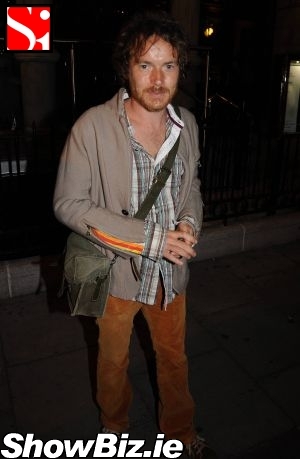 Damien Rice
We staked-out the venue 'til the wee hours but Bono and Sean didn't emerge from Samsara at the end of the bash, we assume they opted to stay in La Stampa. But next day we spotted them both going for a no-doubt much needed curer in the nearby Marco Pierre White restaurant on Dawson Street.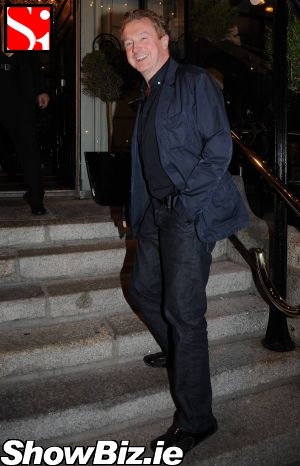 Louis Walsh
To be honest, Penn looked a little rough after the birthday bash the night before and only stuck with Bono and his crew for about 2 hours before returning to his hotel. Bono on the other hand stayed at the South City eatery for a mammoth six hours. This man has to have hollow legs folks.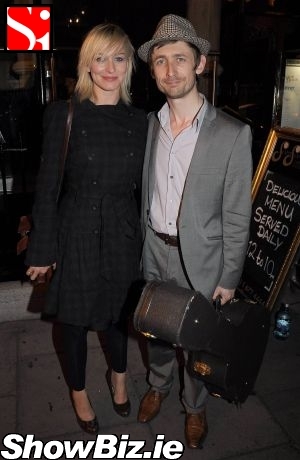 Neil Hannon & Cathy Davey
Apart from all the talented musicians mentioned above, other guests at Sean Penn's 50th birthday party included: Louis Walsh, Guggi, Sarah Murray, Nadine Wai O'Flynn, SJ Wai O'Flynn, Paolo Sorrentino, Caroline Desmond, and Penn's kids Hopper Jack and Dylan Frances Penn.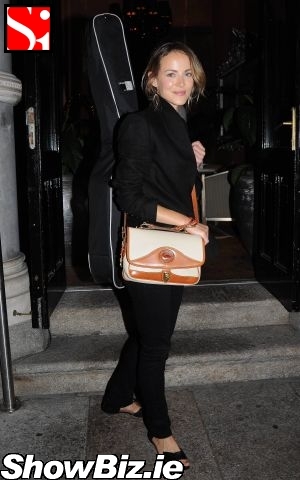 Gemma Hayes
All that's left to say is happy 50th Mr. Penn... We're sure your Bono hosted birthday was a rather memorable one... If you can actually remember any of it!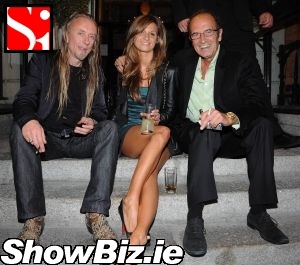 Guggi, Louis Murray & daughter Sarah Murray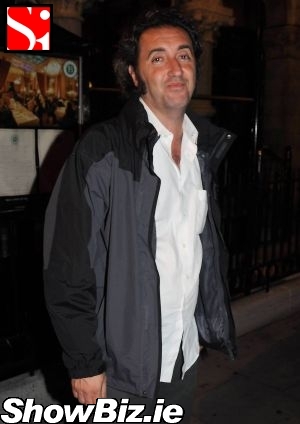 Paolo Sorrentino (director 'This Is The Place')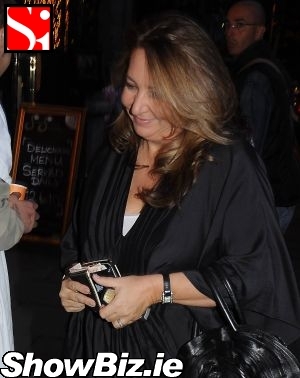 Caroline Desmond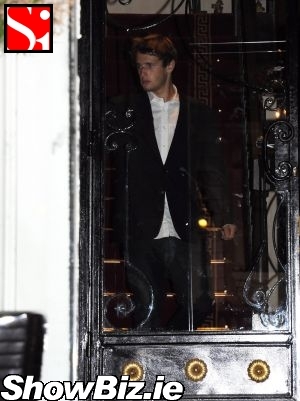 Sean Penn's son Hopper Jack Penn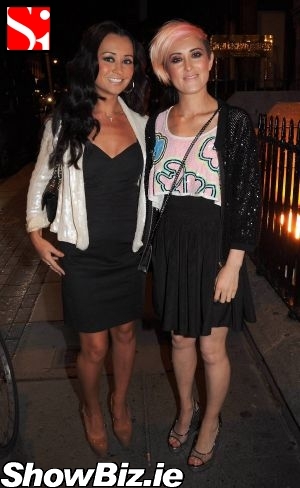 Nadine Wai O'Flynn, SJ Wai O'Flynn