Stars Out For Ireland Friendly...
The Irish soccer team returned home to Lansdowne Road (now the Aviva Stadium) last night to take on Argentina and honour Robbie Keane's 100th Ireland International Cap. There was famous folk aplenty at the match and knocking about the City Centre...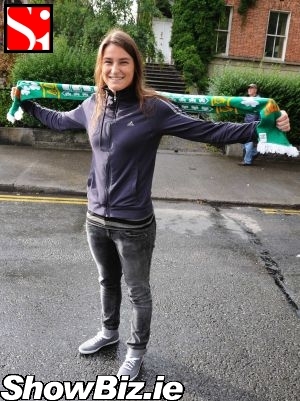 Katie Taylor
Jaysus folks, August sure is a fierce quiet month in the world of ShowBiz. Even our top earning photocall gals have fecked-off to the likes of Kilmuckridge and other far-flung sunny places.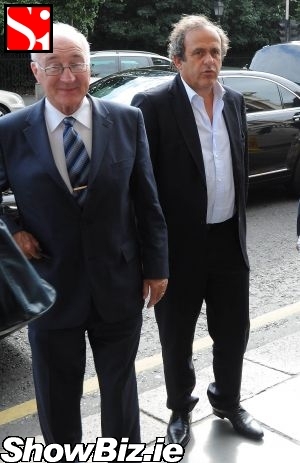 Michel Platini
So it was a welcome change to the tempo yesterday as the Ireland V Argentina friendly match at the Aviva Stadium brought a bit of life and colour back to deserted Dublin... Where is everyone?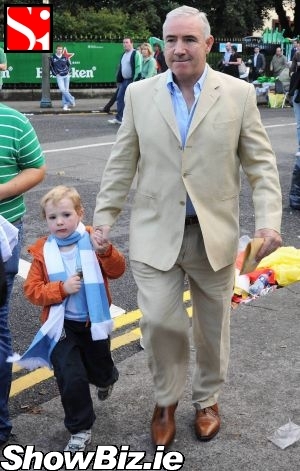 Sean Dunne & son Harrison
Sadly Ireland lost the match 0-1 (like we care) but we still managed to get a pic of French football legend and UEFA President Michel Platini at the Shelbourne. Total ledge. We also spotted boxing ace Katie Taylor and the 'Baron of Ballsbridge' Sean Dunne with his son Harrison on their way to the match.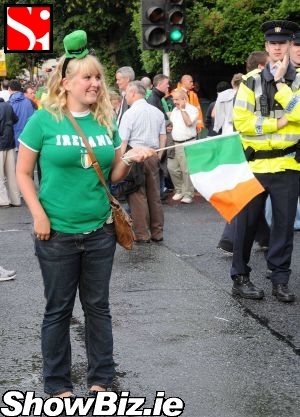 Ireland Fan
On our travels yesterday we also spotted Hollywood legend Harris Yulin (Scarface, Clear and Present Danger, Training Day) walking down Dawson Street with his partner. Apparently the 72 year old actor is in town starring in 'Death of a Salesman' at The Gate Theatre...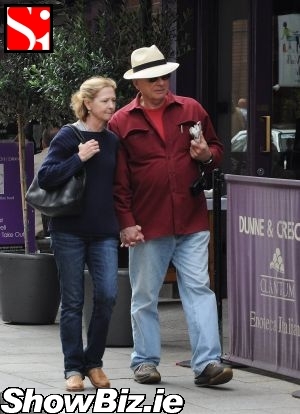 Harris Yulin
Hot older lady and former Eurovision winner Linda Martin was also seen walking down Grafton Street with a blonde female chum. Sadly, her friend in question wasn't Twink - now that would have been a nice snap to get given their recent public fall-out... Don't mention the war.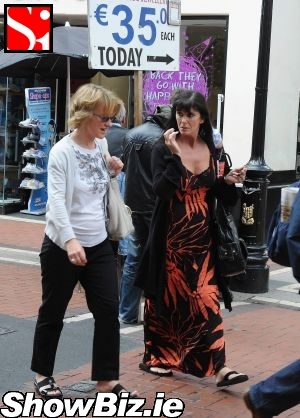 Linda Martin
Right. Now that's all out of the way we're dispatching our snappers to Kilmuckridge Caravan Park to get some candid holiday pics of our top models on a break from their busy schedules. Grafton Street is so quiet without them.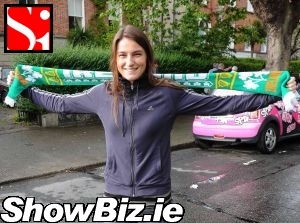 Katie Taylor