Derval The Silver Hurdler...
On principal we usually feature people from Cork on ShowBiz.ie. Well, they don't really like us Dubs and they have those high-pitched annoying accents 'n' stuff. But we take exception in the case of 100m hurdles runner Derval O'Rourke who just won silver at the European Championships...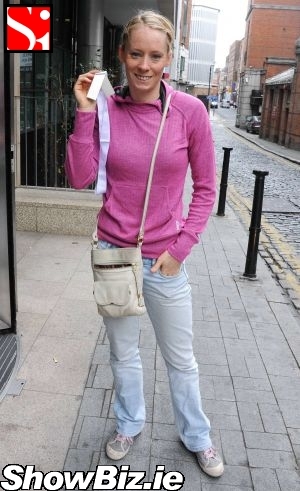 Derval O'Rourke
We only really have one hope in track and field at the 2012 Olympics folks. We're expecting big things from Kenneth Egan and the rest of the Irish boxers but apart from that only Derval O'Rourke looks likely to grab us a medal. Okay, so she's from Cork, we shouldn't hold that against her. Move on, we have. Ye langers.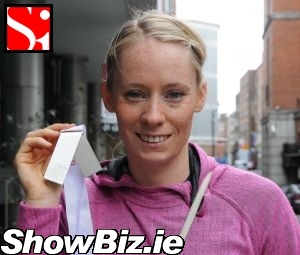 Derval O'Rourke
We caught up with the blonde athlete at Today FM studios last week where she was proudly brandishing her silver medal, the only feckiní medal Ireland won at the European Championships in Barcelona... If only drinking was an Olympic event.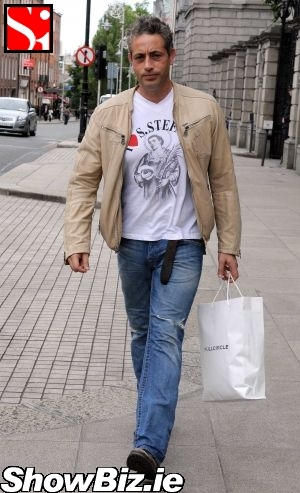 Baz Ashmawy
We also spotted RTE presenter Baz Ashmawy on our travels looking rather glum. Come on Bazza, giz an aul smile - you're Ireland's Sexiest Male and you have a new show coming on the Telly. Good times fella. Good times.