W.W.I.B - Amy OR Sarah?
It's yet another W.W.I.B. dealio folks. This time up for your esteemed consideration is one-time actress now wife of Brian O'Driscoll, Amy Huberman, versus one-time Miss Ireland now catwalk model, Sarah Morrissey. Both spotted wearing the same gown to this year's Ladies Day at the Dublin Horse Show - but Who Wore It Best??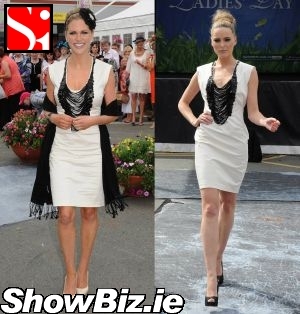 Amy Huberman V Sarah Morrissey
Irish females Amy Huberman & Sarah Morrissey are at the top of their respective games... They can do no wrong. Both date professional sports men and somehow manage transverse the shaky ShowBiz tightrope rather deftly, neither ever really falling-off like a few others we could mention.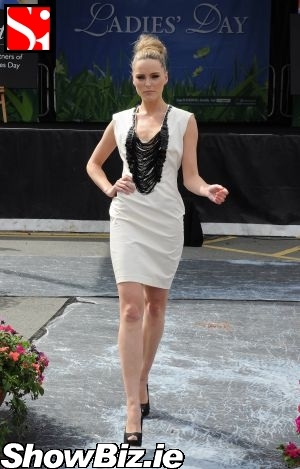 Sarah Morrissey
Anyroad. Both gals were spotted wearing the same cream and black Ted Baker (we're unreliably informed) dress at the Dublin Horse Show this week, and both in a professional capacity may we add... Amy was judging Best Dressed Lady and Sarah was modelling for Arnotts. So there.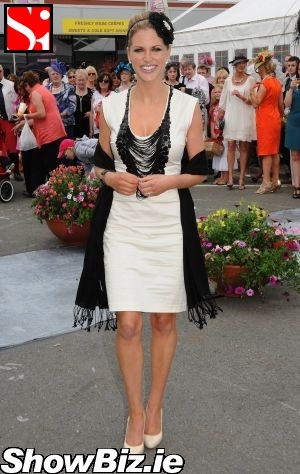 Amy Huberman
Still, both ladies wearing the same dress to the same event qualifies them for our oh-so irregular W.W.I.B. face-off... So dear reader, it's up to you now - Who Wore It Best – Amy H or Sarah M?