A Busy Bank Holiday Weekend...
For those of you who didn't do a legger away to the country (is the Trip to Tipp still going these days?) or head off to foreign climes, there was a lot of activity in Dublin this August bank holiday weekend. Here's the roundup folks...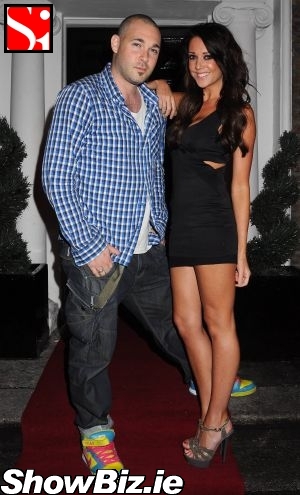 Fenton Gee, Kellie Acreman
The first two weeks in August are normally notoriously quiet in Dublin. It was, up until very recently, called 'The Builders' Holiday' but seeing as all the builders are out-of-work or already emigrated, there was a wee bit of life in the capital city.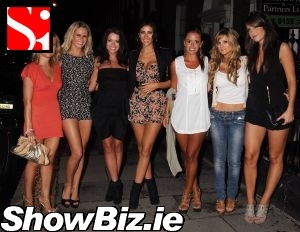 Olivia Kenealy, Karena Graham, Michele McGrath, Lousie Kavanagh, Hayley Ryan, Leah O'Reilly, Alanna McGuirk
Superstar DJs Fenton Gee & Kellie Acreman were on form on Sunday night over at Buck Whaleys. And it must have been national model night off as a massive herd of lovely ladies turned-up at the hotspot for a bop. Amongst them were: Olivia Kenealy, Karena Graham, Michele McGrath, Lousie Kavanagh, Hayley Ryan, Leah O'Reilly and Alanna McGuirk...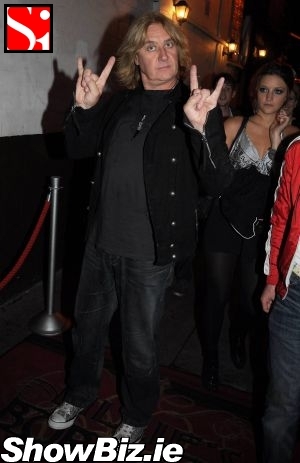 Joe Elliott
Over at Lillies Bordello on Friday night Def Leppard frontman Joe Elliott was amidst the party people staying-put on the Bank Holiday weekend...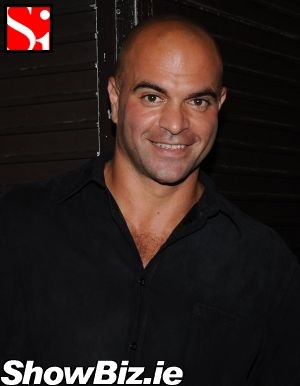 John Thompson
Joe was entertained at the Grafton Street venue by John Thompson. Those of you in the know will know that John goes by the name 'JJ' and is the guy off those Wimax TV Adverts. You know, he's the guy that sings: "For more information call Imagine.ie"...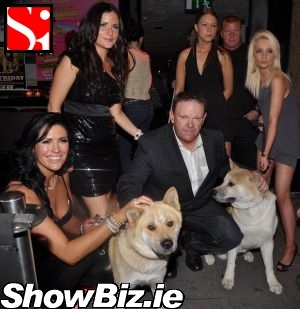 (B) Eloise Bishop, Miriam Walsh, Lauren Delaney (F) Elaine Buggle, Kieron Ducie
Saturday night saw the launch of a Playboy themed party at Abbey Hotel with models Eloise Bishop, Miriam Walsh and Lauren Delaney greeting clubbers with two spectacular looking Alaskan Malamute wolves...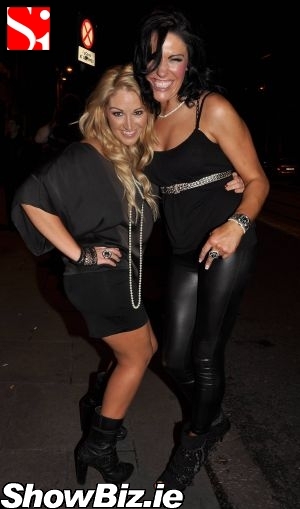 Anne Keogh, Elaine Buggle
Notorious businessman Kieron Ducie, aka The Wolf, was spotted hitting the Northside venue with his partner Elaine Buggle and her fellow makeup artist friend Anne Keogh... Does 3 wolves together in the same spot make a pack?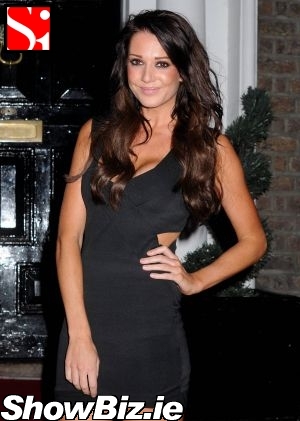 Kellie Acreman
So there you have it folks, there was life in the old city last weekend despite the usual August bank holiday migration...